8 Tips for Growth in an XaaS Business Model
8 Tips for Growth in an XaaS Business Model
Companies should use an XaaS strategy to outpace competition, cut acquisition costs and boost efficiency. Here are ways you can get there.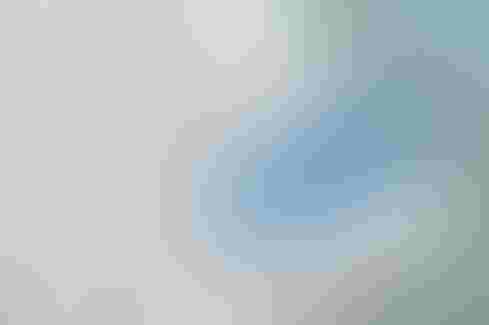 Image: AliFuat - stock.adobe.com
As more and more companies embrace digital transformation, Everything-as-a-Service models (XaaS) are becoming more prevalent. Companies such as Adobe, Workday, LinkedIn and Salesforce have successfully implemented this model by enabling customers to use software applications in the cloud for years. Most of us associate this model with the rise of subscription models we use for apps and entertainment content. This transition is now moving beyond just the software and content world as companies see the benefits to innovate faster and deepen relationships with customers by responding to their desires for flexibility. Companies deploying this new strategy are replacing traditional ways of doing business, outpacing competition, cutting customer acquisition costs, boosting operational efficiency and margins, and driving higher revenue and valuations. 
In fact, companies that have made the switch to XaaS are growing 5x faster than their peers and providing shareholders 7% higher returns. Clearly, a shift has occurred and while companies used to just be able to focus on developing the best product with the best features, they now need to navigate their transition from a product to platform-centric organization. However, they also must think beyond platforms and transform everything from marketing and financials to the company culture.
With platform strategy at the center, here are eight of the most important things companies can do to be successful in growing through XaaS:
1. Validate the market financial opportunity, impact on company economics and customers. Prepare use cases, overall investment and phased business case to make sure your new product strategy will result in positive financial returns. Become maniacal on metrics to show the return-on-investment (ROI) and evaluate platform availability and usage metrics.
2. Empower the different types of personas in your network. Your network or ecosystem is now more open and expansive and can appeal to a broader range of personas. Your products and platform need to be intuitive, inviting and easy to use for all audiences. By understanding their cares and concerns and marketing through empathy to each of these personas, you can benefit from a multiplier effect that quickly scales and enables all the end-user personas to adopt your platform and become more loyal.
3. Problem solve. Your platform will have a core set of capabilities/services that customers are most interested in using, but more importantly must be differentiated in the unique problem you are solving. Ensuring that your products are meeting a specific need will be critical before trying to enable additional ancillary services and solutions.
4. Implement security and privacy. In as-a-service models, everything is open and public to enable new and innovative applications to be built. This is done through APIs or application protocol interfaces. By making more of your APIs public or open source, you can allow more developers to build new, exciting apps based on your platform. However, this should only be done after ensuring first that you are not exposing sensitive data, and only for APIs that have undergone significant testing.
5. Strive for long-term sustainability versus short-term trade-offs. Everything from the product platform to new processes needs to have and strive for a long-term strategic vision that prioritizes long-term capabilities over shorter-term quick wins.
6. Focus on the customer experience. No matter how your platform evolves, it must create the best customer experience possible and intuitively respond to customer demand. Customers will have 24x7 demands now and you need to be prepared.
7. Optimize by exploring the distinct monetization models. This may include charging by revenue share, subscriptions, call volume, premium access, and data monetization, among others. The way in which you monetize might also change as your platform scales (and at first, you might even want to pay developers to build APIs).
8. Inspire the shift throughout the culture. The transition will be successful only if embraced and empowered by all teams, internally and externally, and must become a part of the company's DNA.
Time to re-think everything

As companies transition to an XaaS business from a traditional hardware/software business, almost all their business needs to change. The above eight tips reflect how a company can start thinking about their transition. Getting this right often requires investments and changes to the operating model, go-to market strategy, technology architecture, and competencies of your teams in order to be successful.

Vik Viniak is a Managing Director at Accenture Strategy with a focus on the Electronics and High Tech industry. Viniak is a dynamic business leader passionate about challenging himself to solve complex problems using creative thinking; bold and iconoclastic action; and data-driven analysis and decision making. He has over two decades of experience helping his clients with their most strategic imperatives including deploying Digital Operating Models, Everything As a Service (EaaS) transformations, Zero Based Everything (ZBX) planning, and growth strategy including Strategic Alliances and Mergers & Acquisitions. 
Never Miss a Beat: Get a snapshot of the issues affecting the IT industry straight to your inbox.
You May Also Like
---