Accelerated Ubiquity, Data Localization, and AI Rise in Cloud
Accelerated Ubiquity, Data Localization, and AI Rise in Cloud
Research by Gartner shows several key trends becoming prominent as enterprises continue to scale up with and make new demands of cloud providers.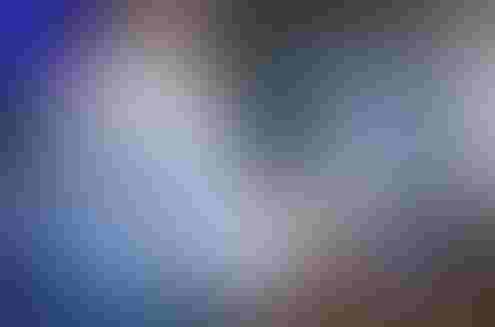 phonlamaiphoto via Adobe Stock
In its latest research on cloud computing, Gartner says four key trends are surfacing that include the pace of cloud ubiquity, a demand for regional cloud ecosystems, the reduction of carbon footprints, and a rise in automation in cloud services.
According to Gartner's research, the spread of the cloud is leading to accelerated spending in this space. Total worldwide cloud end-user spending is projected to grow from $313.9 billion in 2020, to $396.2 billion for 2021, and then to $482.2 billion in 2022. Further, Gartner projects that by 2026, public cloud spending will exceed 45% of all enterprise IT spending. As of 2021, public cloud makes up less than 17% of all enterprise IT spend.
While the overall adoption of cloud is not a deep shock, Raj Bala, research vice president with Gartner, says recent findings reveal a new rate of acceleration on deals to get into the cloud. "One of the surprises is the continued scale of these transactions," he says. "Some of these transactions are $150 million, $200 million a year to the cloud providers."
Those upward spending trends are driven in part by the anticipated scalability, flexibility, speed, and resiliency that cloud offers. Early cloud offerings have evolved to now include hybrid, multi-cloud, and edge environments that Gartner says are growing, creating new models for distributed cloud.
As the types of workloads and applications that migrate to the cloud change, expectations change regarding what cloud providers deliver, according to the ICT Enterprise Insights survey from Informa's research arm Omdia. "This increased demand for resiliency, protection, and service continuity has led to the growth of hybrid-cloud environments," says Roy Illsley, chief analyst with Omdia. "The hybrid cloud is not a singularity; it is a construct that enables bridges between clouds to be built." This is done to support workloads and applications that must be deployed on-premises.
The growing ubiquity of cloud that Gartner sees stirs some questions about data sovereignty and control. "The absolute, most vocal folks about data localization come from Germany," Bala says. "They are concerned about data leaving the country." This may be from a cultural sensitivity to it or they have mandates, he says. That sensitivity may stem from the amount of trust afforded to largely American-based hyperscale cloud providers, he adds.
Those concerns, he says, may also be echoed in countries such as Saudi Arabia and China, as well as regions such as Latin America. "Customers may want to use cloud service providers in Brazil, but the problem is the [currency] exchange rate with the Brazilian real to the US dollar has been really up and down," Bala says. "One day to the next, customers in Brazil don't know what their cloud bill is going to be."
Certain industries, such as the financial sector, might also want to avoid being beholden to cloud providers headquartered outside of their country or region. Even with such demand, Bala says market share continues to consolidate around four providers. "Things like the GAIA-X project that are meant to combat some of the things people might fear from the hyperscalers, but these are early, early stages," he says. "The adoption of these kinds of things is relatively modest at this point."
In addition to those trends, Gartner's research points to organizations seeing increased use of the cloud as a means to reduce their carbon impact on the environment. Such belief may be linked to reducing the number of power-consuming data centers they maintain privately, in favor of leveraging the cloud.
That does raise a question about the energy demands of cloud providers and whether or not migration to the cloud might be a shell game that shifts consumption around rather than reduce it. Bala says Gartner has not conducted scientific research into this, though he believes the high energy costs cloud providers would incur may compel them to pursue innovative ways to solve the problem.
"Providers like Google and AWS are trying to build data centers in places where they can have sustainable energy," he says. "Most enterprises just don't have that capability to invest in the engineering effort to make that happen."
In addition to potential effects on the environment, the future of the cloud may further change the workforce, including IT careers. Gartner's research also speaks to the rise of automation and AI-driven cloud services, which might reduce the need for staff in certain traditional infrastructure and operations roles in public cloud. "We don't really need folks to manage tape drives in the cloud," Bala says. "There's a shift happening to be sure."
He foresees a need for retraining and reskilling to adapt to this new world or risk being left behind. Certain "old school" fundamentals, however, may persist in this digital frontier. "The fundamentals of networking haven't changed in the cloud," Bala says. "They've just gotten software-defined. Everything is the same; you just have to shift how you think about it and provision it."
Related Content:
2021 Outlook: Tackling Cloud Transformation Choices
Building a Post-Pandemic Cloud Strategy
Never Miss a Beat: Get a snapshot of the issues affecting the IT industry straight to your inbox.
You May Also Like
---