BYOA: 4 Steps For CIO Success
BYOA: 4 Steps For CIO Success
Letting employees bring -- or build -- their own applications can be rewarding for everyone, including the company.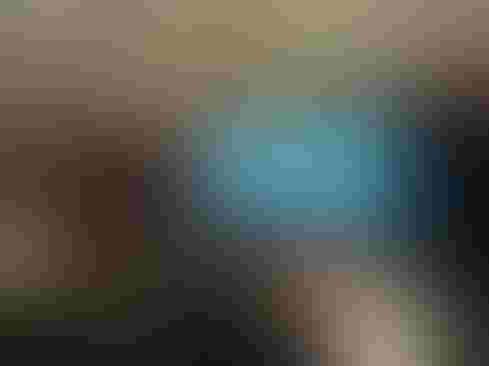 Great leaders look for new ways to motivate their workforce and technology provides a path accomplish that goal. Faced with a generation of employees inclined to embrace the latest tools, CIOs should encourage individuals in their organizations to build their own applications.
Supporting a build-your-own-application (BYOA) policy allows business users to meet their own needs. It's empowering in a way that's similar to bring-your-own-device (BYOD) policies. Workers no longer have to wait for an IT-supported and approved application to be built for them. Instead, they strive to solve business problem for themselves and do so with the help of templates and intuitive design tools, quickly creating solutions for their specific needs. Creating a culture that encourages employees to bring or build their own applications leads to more creativity and ingenuity within the organization and increases employee productivity and satisfaction. 
As with any new business practice based on emerging technologies, BYOA can present governance challenges. And much of this change management will fall directly on the CIO. The trick for the CIO is to find a balance between providing employees with the flexibility and freedom they need to solve problems, while still implementing a set of guidelines that work to create accountability.
BYOA leads to many benefits, including greater productivity, innovation, happier customers, and more engaged employees. CIOs should work to maximize this type of behavior in order to harness the ambition and energy that emerges from their workforce.
[Your entire company must be committed to agile techniques to get results. Read 6 Ways To Create An Agile Company Culture.]
CIOs can realize these benefits by following these four steps to cultivate and nurture a BYOA culture within their organization. 
1. Define what BYOA means for your organization.
BYOA could be defined as bring or build your own application, or both. How will your organization define BYOA? There's a difference in how you approach BYOA and the pace at which you adopt these practices. Dropbox is a great example of bringing your own application. One can purchase, download, and begin using the application right away -- solving a specific problem with an immediate solution, without involving the IT department. However, one drawback is its limited customization capabilities.
This is where building your own application has a major advantage, allowing you to tailor the software to meet your company's needs exactly. Ready-to-use templates empower the organization to build custom applications quickly. This technology is easy to use, structured simply, and ready to be repurposed at a moment's notice.
2. Protect critical data.
No matter whether you choose to build or bring, protection management must be a critical part of your BYOA best practices. Beware that some cloud options store data outside the organization. This risk needs to be accounted for, especially in regulated industries such as legal and healthcare.
You also need to be aware of new information incorporated into the application. Also, CIOs must account for synchronization and duplication while securing company data. It's important to decide on a path and to select tools that will empower your employees to turn stored information into logical business decisions.
3. Focus on mobility.  
There are so many devices in use today, and your employees expect to be able to work from all of them seamlessly. Successful adoption of these applications, whether you bring them or build them, depends on ensuring that they're usable anytime, anywhere. Therefore, when building the application, one needs to plan for quick modifications that will allow the app to "play" across other devices. Templates make it easy to build the types of applications that are flexible and encourage a native experience.
This is another time when it's crucial to review mobile security concerns. Applications should be built in a way that organizations can see access points, set data availability both on and offline, and sync end-user interactions when appropriate.
4. Empower your workforce.
In the end, we want to empower our employees to easily focus on solving business problems and drive results. Waiting for IT departments to "fix" their problems and focusing on the technicalities of how to build applications slows the creative process and costs the organization time and money. CIOs should embrace new tools, adopt new concepts, and embark on a new (and faster) approach to empower their employees to drive the business forward. 
It takes effort to invest the time to embrace next-generation solutions into organizations, but it is worth it to see your employees engaged and excited about their achievements for the company. If CIOs can master this balancing act, and empower their employees, then their organizations will master BYOA. 
Apply now for the 2015 InformationWeek Elite 100, which recognizes the most innovative users of technology to advance a company's business goals. Winners will be recognized at the InformationWeek Conference, April 27-28, 2015, at the Mandalay Bay in Las Vegas. Application period ends Jan. 9, 2015.
Never Miss a Beat: Get a snapshot of the issues affecting the IT industry straight to your inbox.
You May Also Like
---