6 Ways To Create An Agile Company Culture
6 Ways To Create An Agile Company Culture
Your entire company food chain must be committed to Agile techniques to get any real results.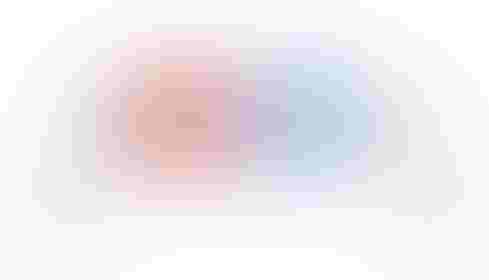 When it comes to using agile methodologies to speed up the release of products and services, do you "talk the talk" or actually "walk the walk"? Anyone can claim their company is agile, but it's entirely different to put a stake in the ground, rally your troops, and successfully execute.
According to the eighth annual "State of Agile" survey conducted by Analysis.Net Research, when agile initiatives fail, it's often because of issues related to culture and a resistance to change. Transforming your company into an agile development powerhouse takes a clear vision, and more than anything else, it takes commitment from C-level executives.
The same survey showed that companies with a proven track record of moving agile development from a single team to an enterprise-wide best practice say that one factor was an absolute must: executive sponsorship.
[Designing a mobile app that solves real business problems requires a four-step approach. Read 4 Steps To Build A Better Mobile Business]
For eNovance, the first order of business was hiring a chief agility officer. However, that doesn't necessarily mean you have to do the same. One of the best places to start is with the people who will be executing on your vision: your employees. How you hire, train, and integrate new staff members will set the stage for the agile culture you want to create, eliminating resistance down the road.
You want to establish a level of trust among employees, encourage collaboration across teams, and instill in them the understanding that failing, and failing fast, is key to learning and furthering the overall development process. Here are some of the steps we've taken to build an agile company at eNovance.
Hire where the talent is
You want to hire the best individuals, regardless of where they live. Don't let distance be a barrier for getting your hands on software expertise. Distributed teams can work as one if you follow some of the steps below. While our offices are located in Paris, Montreal, and Bangalore, we have employees working in Hamburg, Nancy, Toulouse, Marseille, Bordeaux, Montpellier, Austin, New York, Shanghai, San Francisco, and other locations.
Break out the ice
The term "ice breaker" takes me back to my summer camp days, but the same tried and true techniques can be just as effective among adult tech heads. Granted, you need to be a little more creative when everyone isn't in the same room, which is why we like using means such as Google Hangouts and Etherpad to get people engaged.
We often use a simple activity like Mad-Sad-Glad, where team members are able to chime in via Etherpad about what is making them mad, sad, or glad about a development project. We also like the Celebrity Prioritization game, where employees choose which famous people to save first from a sinking ship.
Encourage everyone to work remotely -- at some point
It's critical that all your employees, particularly those who sit in the office each day, understand what it's like to work alone. We encourage everyone to work at home as desired throughout the year, so that they see first-hand the importance of connecting with colleagues electronically when the convenience of chatting around the coffee machine isn't an option. Platforms such as IM, video conferencing, and wikis help create strong links among colleagues, regardless of where they are located.
Drink your own champagne
Forget the company Kool-Aid expression or even the dog food. The French focus on champagne. The same product that we use to build OpenStack software for clients is the one that we use internally to support our own projects.
Create reasons to socialize
Despite being a dispersed company, we make sure that all employees get together at least twice per year -- and not just at company-sponsored events, but at the OpenStack Summits or other industry venues. If you're in startup mode, you should think about choosing office locations for which it's easy and cost effective for employees to travel and get your teams together at least once every six months.
Autonomy can beat technology
If we held out to hire only individuals with strong OpenStack experience, we'd have a lot of unfilled positions. We're realistic that those niche skills are hard to come by. Instead, when interviewing candidates, we assess their abilities to produce with a high level of autonomy. One of the most important traits is knowing when to ask for help and who to ask. In general, we look for overall open source, Linux, storage, and/or networking experience, because that base knowledge helps individuals get up to speed quickly on OpenStack and be major contributors via our training program.
The above efforts need to be prescribed and enforced from the top of the food chain down, creating a productive culture to get your products to market faster and better than anyone else. Do you have other practices that have worked within your company? If so, we'd love to hear about them in the comment section.
In its ninth year, Interop New York (Sept. 29 to Oct. 3) is the premier event for the Northeast IT market. Strongly represented vertical industries include financial services, government, and education. Join more than 5,000 attendees to learn about IT leadership, cloud, collaboration, infrastructure, mobility, risk management and security, and SDN, as well as explore 125 exhibitors' offerings. Register with Discount Code MPIWK to save $200 off Total Access & Conference Passes.
Frédéric Lepied is Vice President of Software Engineering at eNovance (now part of Red Hat). He has been involved with the open-source movement since 1996. At eNovance, his team is contributing to OpenStack and is responsible for building eNovance's solutions.
Never Miss a Beat: Get a snapshot of the issues affecting the IT industry straight to your inbox.
You May Also Like
---