Considering a Career as an IT Hardware Engineer?
Considering a Career as an IT Hardware Engineer?
Often toiling in the shadow of their software counterparts, hardware engineers play a critical role in advancing IT. Learn why and how to join the team.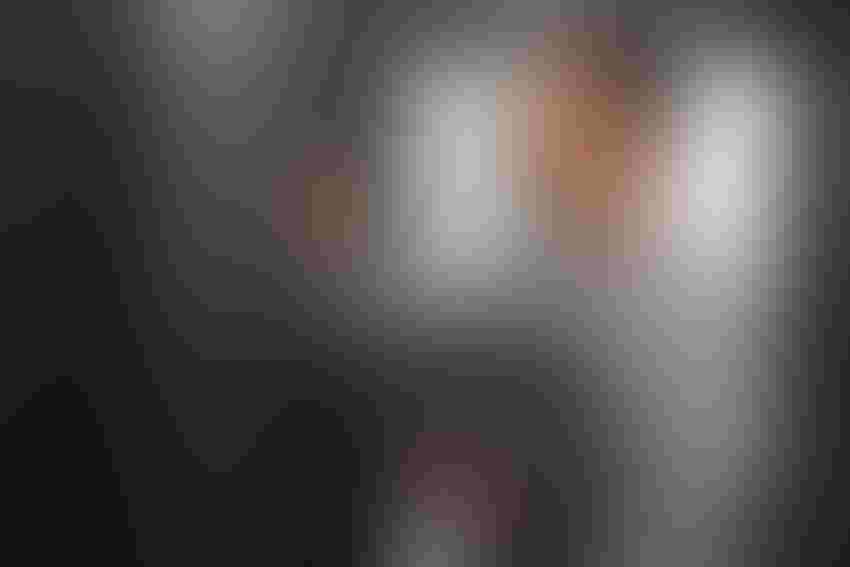 Dmytro Zinkevych via Alamy Stock
IT hardware engineers are rarely lauded for their achievements beyond their tightly knit group of colleagues, yet try using any software without a computer, phone, tablet, router, or other hardware device.
Hardware is the foundation that supports and runs the software, states Nate Djeric, a career advisor at career counseling firm Career Boost, in an email interview. Without efficient and well-designed hardware, even the best software can be rendered ineffective. Both hardware and software engineers play crucial roles, and their importance is intertwined.
Hardware engineering extends well beyond consumer electronics to include automotive, robotics, sensors/instrumentation, medical devices, aerospace, and many other sectors, adds Kyle Dumont, co-founder and CTO at hardware development platform provider AllSpice via email.
Getting Started
A bachelor's degree in electrical engineering, computer engineering, or a related field, is typically the starting point for new hardware engineers. "Internships and co-op programs during college can provide hands-on experience," Djeric says. "Joining hardware-focused clubs or organizations and working on personal or group projects can also be beneficial."
While studying, pursue internships with companies in the hardware sector, advises Tyler Guffey, a network engineer who is currently CEO and COO of network solutions provider SycamoreNet in an email interview. "This approach provides practical experience and can often lead to job offers."
"Combining formal education with real-world experience, such as internships and personal projects, helps you gain a comprehensive understanding of both theoretical principles and practical challenges," Guffey explains. Additionally, personal networking allows newcomers to learn from experienced professionals who can, in some cases, open the door to employment opportunities.
Consider obtaining certifications that will showcase your expertise, Guffey advises. "It's also a good idea to connect with fellow professionals in the industry through platforms like LinkedIn, join hardware engineering groups, and attend workshops, seminars, and conferences." To gain an edge on the competition, consider acquiring some software knowledge and skills, he suggests.
Setting aside time to tinker with personal hardware projects is a great way to learn and hone professional skills, Dumont says. "There are free tools, such as KiCaD, that allow the hobbyist community to thrive alongside professionals. "Even at the high school level there are many associations and clubs, such as FirstRobotics, where students can learn through hands-on experience." At the college and professional levels, there are organizations, like MassRobotics, that provide hands-on experience, workshops, and networking opportunities. Many established companies, such as Apple, have intern hardware teams, he notes.
It's increasingly common for engineers to have general knowledge in many different types of engineering, Dumont says. Taking a hands-on approach can be effective due to the nature of most hardware engineers. "The hardware community is tightly knit, and ideas are shared often."
Multiple Opportunities
Career advisor ZipRecruiter identifies the following types of positions for hardware professionals (ranging from senior engineering positions to entry and mid-level jobs):
Computer hardware architect
Annual salary: $174,999          
Entry-level firmware engineer
Annual salary: $165,111       
Hardware development
Annual salary: $146,062    
Apple hardware engineer
Annual salary: $139,198
Work from home hardware reliability engineer
Annual salary: $138,674
Computer hardware engineer
Salary range: $92,500-$126,000 per year
Computer hardware support
Salary range: $34,500-$46,000 per year
Computer hardware technician
Salary range: $34,500-$46,000 per year
Computer hardware specialist
Salary range: $39,000-$67,000 per year
Computer hardware networking
Salary range: $34,500-$46,000 per year
Computer hardware repair technician
Salary range: $34,500-$46,000 per year
Computer hardware maintenance
Salary range: $34,500-$46,000 per year
Computer hardware repair
Salary range: $34,500-$46,000 per year
Career Growth
There are abundant hardware engineering career growth opportunities, Guffey says. "As hardware engineers gain experience and knowledge, they can move into senior or lead roles, transition into system architecture, or even managerial positions," he explains. "Some also pivot into product management, sales engineering, or start their own ventures."
The tech industry is rapidly evolving, and there's always a demand for innovative professionals. "Hardware engineers can advance to senior or lead roles, transition into specialized areas such as chip design or robotics, or even move into managerial or executive positions," Djeric says. "Continuous learning and staying updated with the latest technologies are key to career growth."
An Evolving Landscape
The hardware engineering world is vast and dynamic. "It's essential for aspiring hardware engineers to be curious, adaptable, and willing to embrace new technologies and methodologies," Djeric says. "Networking with professionals in the field and participating in workshops or conferences can also provide valuable insights and opportunities."
While there's plenty of focus on software, the importance of hardware can never be understated, Guffey says. Hardware innovation drives advancements in many areas, including AI, quantum computing, and renewable energy. "Continuous learning, adapting to the latest technologies, and interdisciplinary knowledge -- combining hardware with software understanding -- can provide a significant edge."
Never Miss a Beat: Get a snapshot of the issues affecting the IT industry straight to your inbox.
You May Also Like
---