FinOps Foundation Lays Out Cloud Spending Leadership Roadmap
FinOps Foundation Lays Out Cloud Spending Leadership Roadmap
Education and information sharing among peers may help the market be more fiscally efficient about cloud migration.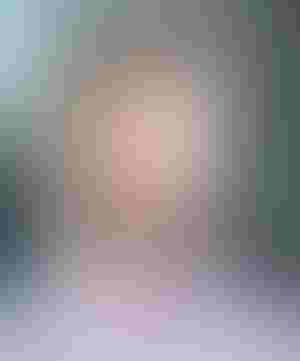 J.R. Storment, Cloudability
Companies that want guidance on how to prudently invest in cloud transformation have a new resource they can turn to. A nonprofit organization was formed recently to help spread knowledge and best practices on cloud spending among enterprises. The FinOps Foundation first made its presence known in February with founder and advisor software vendor Cloudability, which provides solutions for managing infrastructure as a service costs, and charter members that include enterprise software and application developer Atlassian and insurer Nationwide. Some of those founding members shared insights on why the organization formed and the knowledge they want to make available to the community.
At the core of this movement is the concept of FinOps, a financial and operations model to get a better handle on cloud costs. According to Cloudability co-founder J.R. Storment, there previously was no place for IT, finance, and executives who focused on cloud spend management to turn to for such information. "The goal is to come together on best practices on how to do this," he says.

Image: WrightStudio - stock.adobe.com
Storment says there is a collective desire to quantify and understand if cloud transformation spending is done efficiently. Among the initiatives underway at the foundation are the development of a book on FinOps with a certification intended to follow. "This will come together in a user conference towards the end of the year," Storment says.
Throwing Money at the Solution to a Problem
Many companies seem to be willing to spend more on cloud transformation, he says, in order to migrate out of datacenters and likewise want to be able to scale with users. The need for the FinOps Foundation is further compounded, Storment says, by a move away from the fixed spending associated with datacenters. The challenge is that individuals and teams charged with overseeing such transitions may not know the right scale of investment to make. Storment says automated management of cloud spend is one option that is emerging in response because of the growing magnitude of the task. "It's more than an individual can manage with a spreadsheet," he says.
In the absence of a plan to oversee expenses, cloud transformation can quickly become a money sink, says Joseph Daly, director of cloud optimization for Nationwide. "Most enterprises have learned that if you do not have some sort of cloud cost management system in place, you're eventually going to put one in but it's going to be a few million dollars too late," he says.
FinOps Brings Together Different Branches of the Enterprise
Daly says he is in the process of building a cloud optimization team at Nationwide. He also says a key benefit of the FinOps Foundation is being able to hear from other companies going through similar types of challenges. As more enterprises migrate from on-premise data centers to public cloud providers, he says it is helpful to see how various peers adopt cloud initiatives, DevOps, and address the financial implications of such activity.
The FinOps Foundation could also help enterprises that operated primarily on-premise for decades adjust to the culture shift that comes with cloud transformation. "When you're on-premise," Daly says, "you're usually in a virtualized environment that has lots of layers of abstraction between where the business is and where the end user sits."
Gaining a New Kind of Clarity
The cloud, in contrast, offers transparency not seen before, which creates fresh opportunities to track the cost of usage and utilization. For example, it could be possible for IT executives easily see who launched a resource and when in their respective environments and start to ask questions about those resources and what they do. "It's literally bringing IT and lines of business closer together as they start to see how one another works," Daly says. "It's building more collaboration."
He says he believes the education and training opportunities made available through the FinOps Foundation can bring more cost accountability to everyday work—and wants to see such opportunities spread within Nationwide.
Why FinOps is Needed Now
A deeper understanding of resources being put to work can lead to improved efficiency, according to Erik Onnen, Cloudability's CTO. "Each vendor has a notion of metered usage," he says. "And there is a notion that you can turn things off when you don't need them."
That can have significant effects on an organization's bottom line as it evolves in the cloud era. "We're at this tipping point in cloud spending where all the Web-first digital initiatives that enterprises were pursuing have proven themselves out," says Jay Wampold, Cloudability's vice president of marketing. "Now they're looking to migrate those legacy workloads and applications over to the cloud." Spending on such migration is becoming material, he says, citing a Gartner estimate that cloud spending could rise to $360 billion in three years at more than five times the growth rate of IT as a whole. "As spending goes up, there is critical pressure to figure out how to optimize a unit of cost of cloud," Wampold says.
Never Miss a Beat: Get a snapshot of the issues affecting the IT industry straight to your inbox.
You May Also Like
---