How To Prepare Your Business for the Cloud: 6 Factors To Consider
How To Prepare Your Business for the Cloud: 6 Factors To Consider
Cloud is the future -- and those looking to migrate must do so strategically, and consider all the important organizational factors before diving in.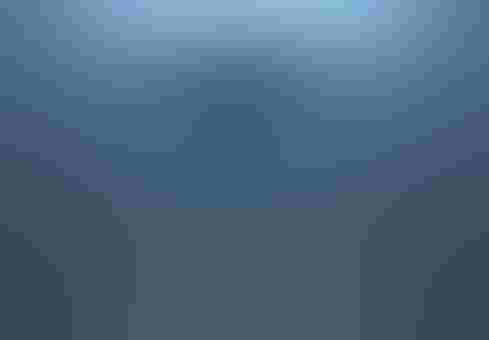 Cloud migration is a widely debated topic across industries, with the pandemic ushering in a wake-up call to many enterprises still using on-prem solutions. A June 2022 survey by IDC showed that 71% of respondents expect to either partly or fully migrate workloads in public cloud into a dedicated IT environment over the next two years, which shows that the ongoing period of digital transformation has taken cloud migration from a distant thought to a reality.
Enterprises are also beginning to discover that many new-age technologies are developed on cloud platforms or with cloud as the backbone -- so if an organization isn't looking at undertaking a migration, they will remain on archaic technology that will soon become obsolete.
But despite the growing pressure to migrate, there are still many factors that need to be addressed for an organization to prepare their business for the cloud.
Prepare for a Successful Cloud Migration
Before cloud adoption and migration can occur, organizations must understand the overall return on investment (ROI) and develop a business case. By analyzing customer-facing applications and portfolios, it can become evident where innovation is needed -- and where it is not.
There are six organizational factors to consider before making this transition:
Application Portfolio: By analyzing how the application portfolio is categorized, what applications require transformation, and understanding the backbone of the ecosystem, organizations will be able to define cloud use cases.

Overall ROI: Organizations should determine what cloud can bring to their business, breaking down hard benefits (cost savings, application benefits, infrastructure benefits) and soft savings (operating agility, cost and risk reduction due to continuous upgrades, increased developer productivity, etc.)

Operating Model: Looking at cloud adoption in a silo will ultimately result in a failed initiative, and the operating model is key to this transition. Organizations should ask: What is our process for releases? What are our methodologies and frameworks? How will this be impacted by moving to cloud?

Talent: A large cloud-based workload with modernized apps using native cloud services will operate on advanced technology that may require dedicated teams with specialized skillsets. Having the right training and talent in place can make or break a migration.

Partner Ecosystem: Partnerships are crucial to consider in this process, specifically how your partners are engaged in the current operating model and if a move to cloud would support this. It will be essential that partners can also achieve the same level of benefits on cloud.

Target Architecture (multi, mono or hybrid cloud): Determining cloud architecture will influence the entire day-to-day activity of the organization when adopting cloud platforms. New architecture should be agnostic, fluid, and swift.
Remaining Hurdles to Cloud Adoption
In addition to understanding key business considerations, there are also several challenges. Perhaps the most prominent is the skepticism regarding cloud security. Many organizations are afraid of the security risks of shifting to cloud, but this is a major misconception.
Cloud providers invest heavily in technology that increases security and protection, meaning that those who fail to migrate will be more vulnerable to hacks and other cybersecurity risks.
In addition to security, another major challenge is quantifying business KPIs to map the organization's application portfolio and roadmap to monitor the benefits of this change, as well as how the business is improving as a result. Most companies are unaware of their own assets and applications portfolios, making it very difficult for them to drive a strategy.
As previously discussed, talent is another existing challenge. Personnel working on legacy technology will not be aware of the new technologies and paradigms that cloud brings, presenting a need to overcome a lack of competency. To ensure a seamless shift, these organizations will need help from experts in the industry who have facilitated these shifts for other clients.
We cannot mention challenges without touching on cost. Cloud migration does not happen overnight, and can be a long, multi-year program. Organizations must ensure that they have the budget to sustain the transformation, even if they are not seeing immediate ROI. Leadership must be aligned on long-term goals, have a continuous mechanism to drive this project, and self-fund through other initiatives.
Despite the challenges, organizations that do not have a plan to migrate to the cloud will be at a disadvantage in the future -- specifically when it comes to their data centers.
By undergoing this transition, workloads are moving toward scalability, elasticity, and increased performance. Organizations on cloud can spin up digital infrastructure much faster, as opposed to those operating on legacy systems that are dependent on servers and other physical hardware and spend their time fighting off supply chain bottlenecks.
Cloud is the future: Those looking to migrate must do so strategically, and consider all of the important organizational factors before diving in.
Never Miss a Beat: Get a snapshot of the issues affecting the IT industry straight to your inbox.
You May Also Like
---