How to Round Out Cloud Talent
How to Round Out Cloud Talent
Getting the cloud talent you need when you need it can be tough, but creative problem-solving can help.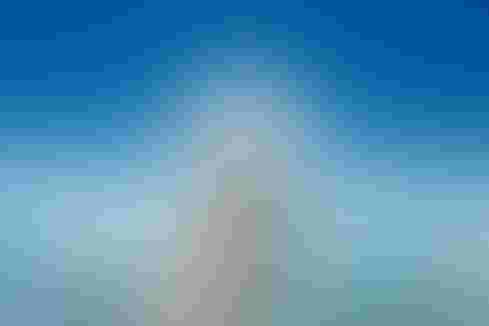 Image: yingyaipumi - stock.adobe.com
Your company probably has cloud talent gaps. Even if you have all the skill sets you need, you could lose precious team members to other companies that are willing to offer more interesting challenges, more attractive compensation packages or both.
There's a shortage of cloud talent these days because digital transformation necessitates more cloud talent and cloud vendors are poaching enterprise staff. Increasingly, organizations are replacing on-premises software with SaaS, their new applications have cloud-first designs, they're moving more data to the cloud and using cloud compute for machine learning and data analytics.
A recent Forrester survey found that 67% of enterprise infrastructure decision makers in North America and Europe had adopted internal and hosted private cloud models while 64% had implemented public cloud.
Very few universities offer cloud computing degrees yet, and even if they did, graduates would probably need to learn many of the practical aspects on the job.
Cultivating talent from within   
No organization has unlimited resources, nor can they just replace aging skill sets with new talent. Small companies, except perhaps hot startups, can have difficulty hiring cloud talent because they can't compete with the salaries that larger companies (especially cloud vendors) offer.
"A lot of times you're looking for attitude and aptitude," said Tracy Woo, senior analyst, Infrastructure and Operations at Forrester.
Woo recently authored a report entitled, Mind the Cloud Skills Gap, which is well worth reading. Its first key takeaway is, "Cloud Talent is Hard to Find."
Though cloud computing is more than two decades old now, most universities aren't offering degrees yet, mainly because technology and academia move at very different speeds. Moreover, cloud adoption didn't shift into the "hyper-growth" phase until just a few years ago.
Cloud certifications are available from different parties including cloud service providers, cloud solution vendors, professional associations and online learning platforms. The Forrester report associates specific types of certifications based on roles for AWS, Microsoft Azure, Google Cloud, OpenStack, Cisco Cloud and VMware Network Virtualization.
Reassigning talent
If it's too difficult or too expensive to hire the cloud talent required, organizations should consider reassigning employees either to a cloud position full-time or part-time.
"[You have to be] clear and transparent about a cloud initiative and strategy. It helps build employee engagement and awareness and [might help] attract those who have cloud knowledge who would be interested in joining," said Woo.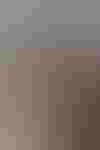 Tracy Woo, Forrester
Training is an essential element of any cloud strategy to address skills gaps and to develop skills in emerging areas. The question is what sort of training is best?
If a company has several years to ramp up a cloud team, then it can map out a strategy for building out the team that includes the necessary certifications, such as for AWS or Azure.
If it's an advanced cloud team that needs to accelerate what they're doing, then Woo suggests considering an immersion program such as Accenture Liquid Studio or Red Hat's Innovation Lab.
If there's no time at all, consider a managed service provider (MSP) that can help guide the strategy and do some of the migration now and perhaps serve as a supplementary resource in the future.
If you lack cloud talent completely, you'll need a strong foundation to build a team. At a minimum, you'll need a cloud architect who knows how to implement strategy and a product manager who can sit between the business and the cloud team. Those roles should be experienced new hires with proven track records.
Culture is important
Building any type of capability in an organization involves risk. Perhaps the biggest risk of an accelerated program is the different speeds at which the newly trained cloud team and existing IT organization are moving.
"You can treat them like innovation teams, giving them softer targets, a lot of autonomy and freedom in terms of schedule and tools because they need flexibility to fail, they need flexibility to explore several options," said Woo. "Give them the option to fail and try several different iterations and be able to implement different strategies without fear of reprisal."
In fact, the cultural element is so important, Forrester dedicates a separate section to it in the report.
Bottom line
If your company needs cloud talent and is having trouble attracting it or retaining it, consider cultivating it from within. However, if you don't have a cloud team yet, hire an experienced cloud architect and product manager who can help set your company up for success.
Cloud is where it's at these days, so there's fierce competition for talent.
Check out our recent articles on IT skills and careers.
IT Careers: 10 Job Skills in High Demand This Year
Future IT Teams Will Include More Non-Traditional Members
Never Miss a Beat: Get a snapshot of the issues affecting the IT industry straight to your inbox.
You May Also Like
---