KPMG: Choosing to Go 'Cloud' Is Only a Start
KPMG: Choosing to Go 'Cloud' Is Only a Start
Organizations have accelerated their moves into the cloud, but they need to change their approach if they want to be successful in the long run.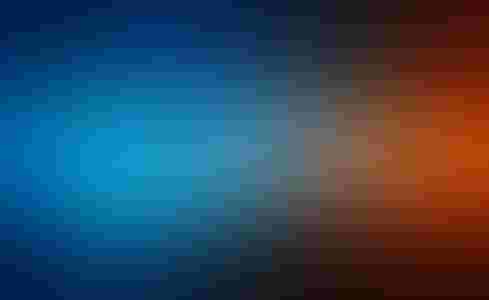 Image: blackboard stock.adobe.com
Organizations were moving more data, workloads, and apps into the cloud before the pandemic hit. Since then, SaaS and cloud usage has spiked, driving companies further into the cloud faster than they had planned. In both cases, adoption has been more reactionary than strategic for many businesses, which must change if they want to survive and thrive in the months and years ahead.
"When I tell CIOs to tell me about their digital transformation strategy and they say, 'We're cloud first' or 'We're moving everything to cloud,' it's not a strategy it's more of an intent," said Denis Berry, US CIO advisory practice leader at global professional services network KPMG.
Berry recently co-authored a paper to help organizational leaders think through how they can extract maximum value from the cloud. In it, the authors note that 67% of CEOs consider agility "the new currency of business," but to get there, the C-suite needs to lead the enterprise toward cloud-based transformation, transform the company's operating model and align talent with change.
The bottom line is that organizations need to move to cloud purposefully, as opposed to by default.
Moving from reactionary to purposeful adoption
IT environments are becoming more complex, with many organizations spanning multiple clouds and maintaining hybrid environments. Increasingly, enterprise software vendors are pressuring their customers to switch from on-premise applications to cloud alternatives, which is causing some companies to adopt cloud by default.
"They need to be more intentional, more clearly linked to business outcomes, and really define what does and what doesn't go to cloud, how does it go to cloud, and think through intentionally that sort of strategy," said Berry. "That cloud strategy that has been focused on the technology needs to pivot to focus on business enablement and these new business models that we're pivoting to."
Agility is critical
Organizations have had to become hyper agile in order to deal with the often sudden and dramatic shifts that have resulted from the pandemic. While cloud has always enabled a greater level of agility than traditional IT ecosystems, organizations should take a longer-term view of agility to better prepare for their increasingly digital future. The longer term view considers the future state operating model including governance, performance, people, processes, technology, services and tools. Failing to consider all the issues holistically can cause organizations to become less agile than they were before.
"Look at where you're heading and look at all the dimensions, not technology slamming into cloud, but the governance, the insights, the people," said Berry. "Talent seems to be the other hindrance to agility."
One drawback of adopting cloud by default is increasing IT ecosystem complexity on an already inefficient foundation. Technical debt increases and since there is little or no time to deal with it or to think about what a modern architecture should look like versus what they have, they're unable to optimize or rearchitect the environment.

Denis Berry, KPMG
"CIOs are going to be asked to find more efficient ways of running IT. All of the business units are going to be asked how to do the same with less," said Berry. "How do you more efficiently run what you have and how do you architect for the future so you can be nimble and agile and give the promise that you have made to your board on why we went to cloud in the first place?"
Learn from the present situation
The impacts of COVID-19 are more global and systemic than any other crisis in modern history. While its wide-reaching effects were unforeseeable before, they are foreseeable now. In fact, Berry recommends that CEOs ask CIOs how they would prepare for another pandemic if it occurred next year (without making any judgments about how the CIO has handled COVID-19).
"Our delivery model going forward is never going to be what it was, so we have to embrace that new reality and make sure that we've got the processes and the governance and the people in place to be able to support that, and I think every one of our clients is going to go through that," said Berry.
Meanwhile, organizations should focus on bringing back their essential workforce safely, remediating debt, transforming the IT cost structure and assessing where they are right now. In parallel, IT should work with the business to define what the future state is going to be, put governance in place and continually monitor the effectiveness of the strategy, not strategies. Standalone IT strategies are a relic of a bygone era that today's organizations can't afford.
For more about cloud and IT strategies check out these recent articles.
Deploying and Managing Hybrid IT Architectures
Taking Steps To Boost Automated Cloud Governance
3 Tips to Recognize Hidden Costs of the Cloud
Never Miss a Beat: Get a snapshot of the issues affecting the IT industry straight to your inbox.
You May Also Like
---