Spinoff Of Gehry Architecture Meshes 3-D, Social Collaboration
Spinoff Of Gehry Architecture Meshes 3-D, Social Collaboration
Frank Gehry architecture practice spinoff creates Web-based office for sharing computer models for building design and construction, bridging multiple 3-D authoring tools.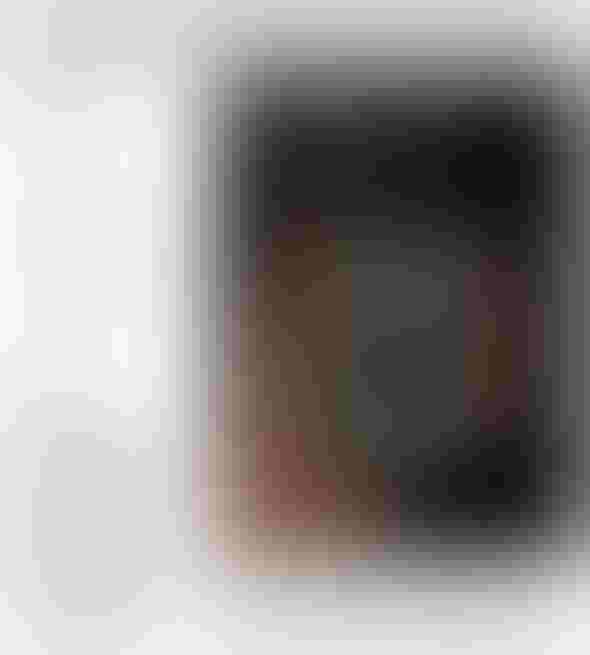 The iPhone 1.0 Anniversary Quiz
The iPhone 1.0 Anniversary Quiz (click image for larger view and for slideshow)
To create a collaboration environment for the architecture, engineering, and construction (AEC) industry, Gehry Technologies wound up creating something that looks a lot like the current crop of cloud-based social file-sharing products, where you can browse a remote file repository or scan an activity stream of notifications about recent changes.
The difference in GTeam shows up when you preview the more complicated documents in this workspace--not mere PDFs but layered 3-D drawings with associated metadata on the window or wallboard materials, or the electrical wiring characteristics. GTeam can display a browser-based renderings of these documents in a format that allows exploration of different layers of a drawing and the related metadata, showing them in a common format even though they may have been composed with multiple authoring tools.
Because the files involved can be very large, GTeam uses sync software to replicate files from the desktop to the cloud, and that preview capability makes it possible to view the essential details of a model without the need to download the whole file and open it in a tool such as AutoCAD.
[ Buildings to go. Read Construction 2.0: How One SMB Runs Without PCs.]
"Having a tool that reads all of those documents, and I don't have to download and install anything, is really useful," said Timothy Porter, building information modeling manager at The Pike Company, a construction management firm based in Rochester, N.Y. Pike provides guest accounts on the system for the subcontractors it works with, and in some cases the building owners also have accounts so they can monitor a project's progress.
Pike became an early user of the technology during its private beta test phase and was also featured in an Oracle case study on the integration between GTeam and Oracle's Primavera P6 Enterprise Project Portfolio Management software. GTeam has just been released as a commercially available cloud service.
Beyond the convenience of cloud-based file sharing and previewing, Porter said GTeam saves a lot of time that would otherwise be spent rebuilding models when documents related to the overall building model were updated. "We're trimming a lot of time out related to going through and doing all these re-integrations. With this, it's just hitting a sync button, and you're getting everyone's latest changes," he said.
Without the cloud service, gathering information was a much more cumbersome process, using file transfer protocol servers or portable hard drives to transport the data, Porter said. "This eliminates all that hassle, by allowing all the people we're working with to contribute to a project database online. Gehry Technologies is a spinoff of the architecture firm founded by Frank Gehry, a pioneer in using digital technologies to plan his buildings. Gehry is known for the curved, rippling facades of buildings like the Guggenheim Museum in Bilbao, Spain, and the Experience Music Project in Seattle. According to a press release, "By working directly in a shared 3-D digital environment and collaborating across disciplines to bring fabrication expertise forward into design, Gehry used the technology now resident in GTeam to deliver structures such as 8 Spruce Street in New York City and the Foundation Louis Vuitton Museum now under construction in Paris (which was recently awarded AIA's prestigious BIM Excellence award)."
Gehry Technologies investors include AutoDesk, the company behind the AutoCAD computer-aided design tool, and Dassault Systemes, a product lifecycle management firm based in France.
"Collaboration is difficult, and there are a lot of problems caused by working from the wrong version of a file," said Matt Reid, senior VP of marketing for Gehry. Project participants are typically working from many locations and working with large volumes of data, including spreadsheets and PDFs as well as 3-D and 2-D drawings. "We're giving you all the advantages of Dropbox, along with all the security you need to work on big, collaborative projects," he said.
"Increasingly, the project never ends," Reid added, meaning there are post-production requirements to access the same data for building operations and maintenance. Having a social stream of updates associated with online collaboration makes it easier to "go back in time and understand how to reuse the data for other projects or look at how it's changed," he said.
The service could have potential beyond construction, in trades such as aerospace engineering, product design, or even movie set design--wherever 3-D models are used--but for now Gehry Technologies is concentrating on applications in the AEC industry it knows best.
Porter said social collaboration is the part of the tool he has used the least so far. "It allows you to see who is doing what and who has made modifications to what files. That's definitely new. We've never had that capability prior to this. We're not quite sure what to do with that information," he said.
Meanwhile, happy though he is with the product so far, he has a definite wish list for improvements.
What would really make GTeam more useful is a mobile client, Porter said. "That's a clear direction, an obvious direction they've got to take." Currently, GTeam makes it as far out into the field as the construction trailer, but it would be even more useful as a tool project managers could carry around a site with them, he said.
With an app for an iPad, or even an iPhone, someone working in the field could take a picture of a problem at a construction site and post it to the system, Porter said. "If you're in the field and you see an issue, you want to get it to the person who can resolve that as quickly as possible," he said. "Today, I could take a picture with my phone and email it to the architect," he said, but the architect would then still expect to be sent some follow-up documentation. Ideally, GTeam might also evolve to help automate some of the paperwork aspects of project management, he said.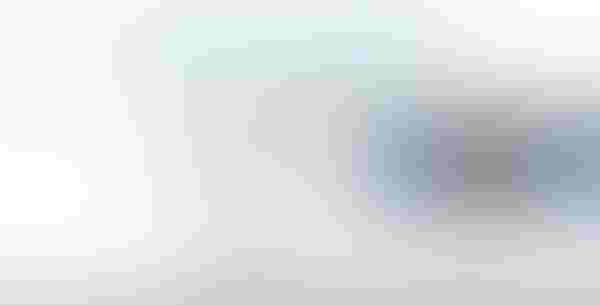 Exploring a 3-D model in GTeam
Follow David F. Carr on Twitter @davidfcarr. The BrainYard is @thebyard and facebook.com/thebyard
Every company needs a social networking policy, but don't stifle creativity and productivity with too much formality. Also in the debut, all-digital Social Media For Grownups issue of The BrainYard: The proper tools help in setting social networking policy for your company and ensure that you'll be able to follow through. (Free with registration.)
Never Miss a Beat: Get a snapshot of the issues affecting the IT industry straight to your inbox.
You May Also Like
---