The Best Ways to Gain Control Over a Multi-Cloud Environment
The Best Ways to Gain Control Over a Multi-Cloud Environment
Driving this to full potential requires planning, a commitment to standardization and compatible management tools. Here are steps to take to reach these goals.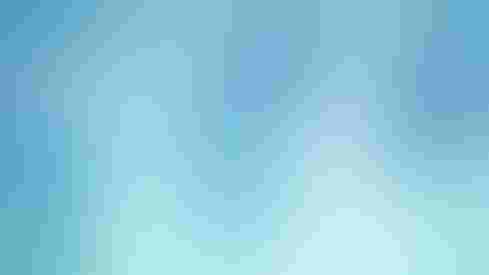 Image: Nmedia - stock.adobe.com
Instead of just selecting a single infrastructure-as-a-service (IaaS) cloud provider, a growing number of enterprises are now adopting a multi-cloud approach. By picking IaaS services from two or more cloud providers, and sharing workloads between each, multi-cloud adopters can adopt the services that provide the greatest flexibility, highest reliability, most features, and best price points.
Untangling a multi-cloud environment's inherent complexity is an important first step toward gaining full control over platforms and services. "This means being a good architect and using the minimum viable number of heterogeneous cloud services supporting best-of-breed selections of technology," David Linthicum, chief cloud strategy officer at Deloitte Consulting. "It also means leveraging 'single-pain-of-glass' abstraction layers that allow you to manage the different cloud brands using a common interface and dashboard."

David Linthicum, Deloitte
Multi-cloud management can be highly challenging, even for experienced IT professionals, observed Param Vir Singh, a professor of business technologies and marketing at Carnegie Mellon University's Tepper School of Business. "If an organization is using a multi-cloud environment, a multi-cloud management tool is a must," he stated. "There are many multi-cloud management tools offered by providers such as IBM, Dell, CenturyLink, BMC Software, Google, and others, which can help organizations in this space."
Strategic planning
Building a detailed plan is the essential first step in forming a controllable multi-cloud environment. "It's impossible to control something you don't understand and don't have a consistent way of approaching," said Justin Stone, senior director of secure DevOps platforms at Liberty Mutual Insurance. "Whether you're going for best of breed or a cloud-agnostic approach to multi-cloud, you need to rally your organization behind a strategy so that architecture decisions can be made in alignment with the strategy."

Param Vir Singh, Carnegie Mellon
Once a strategy has been firmly established, the next step is forging a clearly defined path to guide IT development teams. "Creating a self-service-based model for interaction with the variety of cloud providers, cloud services, and platforms through a common experience ... is critical," Stone said. He noted that the model should ensure that developing cloud resources, managing lifecycles, developer team onboarding, and governance and security guardrails are all handled in an organized and consistent manner. "This approach unifies the experience from the management layer down and allows you to enable each cloud provider in a model that aligns to your target strategy," Stone explained.
Liberty Mutual has standardized on a single developer portal that's designed to provide a consistent experience and common model that it can build its controls around. "We opted to develop our own [approach,] versus purchasing a cloud management platform, after reviewing many alternatives in this space," Stone said.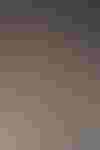 Justin Stone, Liberty Mutual
Get standardized
Standardize whenever possible, advised Scott Sneddon, senior director and cloud evangelist at Juniper Networks. Most public and private cloud platform providers supply their own management tools. "These tools can be very powerful, as they are usually very tightly integrated with the platform they are delivered on," he said. Unfortunately, such tools also tend to be specific to their particular provider and are not usually portable to other platforms. "This leads to lock-in ... and makes a true multi-cloud unachievable," Sneddon warned.
To prevent cloud vendor lock-in, Sneddon suggested using open cross-platform tools that allow users to deploy and secure workloads independently from the platform on which a particular workload is running. "This includes automation tools, as well as the approach to network and security," he explained.

Scott Sneddon, Juniper Networks
Another effective way to achieve seamless interoperability between clouds is to standardize workloads by using open standards and technologies, such as containers. Jamie Thomas, general manager of strategy for IBM, suggested using an enterprise hybrid cloud Kubernetes platform for orchestration across clouds. "This [approach] provides consistent management of workloads, as well as allowing organizations to move workloads between clouds and on-premises as needed while maintaining a consistent runtime environment."
Not only does a containerization strategy allow consistent environment management, it also makes developing and running applications more convenient and flexible. "In other words, build once, run anywhere," Thomas said. "Organizations can take advantage of the IT investments they've already made while allowing their developers to embrace new technologies and create new applications quickly without worrying about compatibility."

Jamie Thomas, IBM
Takeaway
Choosing the wrong multi-cloud management tool can inflict severe damage on the entire enterprise over time as the multi-cloud environment spins out of control, damaging an array of essential business operations. "The cloud environment is evolving and, as a result, companies will want their multi-cloud management tools to evolve as well," Singh observed. "Choosing a tool that's user-friendly, flexible, and has a trajectory of incorporating new features soon, is important."
For more information on cloud strategies, follow up with these articles:
Build Your Cloud Strategy -- The Right Way
Predictions for Cloud Computing in 2020
Cloud 2.0: A New Era for Public Cloud
Enterprises Put More Data Infrastructure in the Cloud
Is Hybrid Cloud the New Standard for Future Infrastructure?
Never Miss a Beat: Get a snapshot of the issues affecting the IT industry straight to your inbox.
You May Also Like
---