What Retail Can Build on and Get From Cloud in 2020
What Retail Can Build on and Get From Cloud in 2020
Demand for data-driven strategies and personalized interaction with customers push industry to embrace digital resources.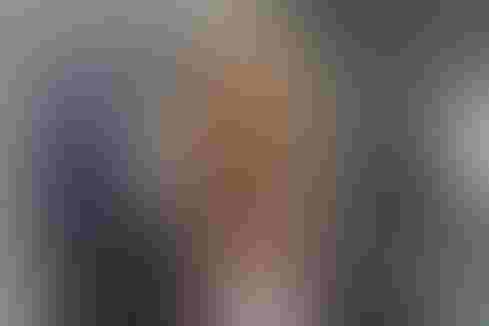 Pravin Pillai, Google Cloud<p>Image: Joao-Pierre S. Ruth
The retail industry is standing on the cusp of realizing more opportunities that may be possible via the cloud. At last week's NRF Retail Big Show conference, Pravin Pillai, global head of industry solutions for retail at Google Cloud, spoke with InformationWeek about this heightened demand among retailers for more tools to win the markets.
Pillai said data-driven retailing and personalization are now required for retailers because 80% of consumers demand such responsiveness from the companies they interact with. There are crucial steps, he said, that retailers must take to deliver on that demand. "They need to have a foundation of data," Pillai sad. "They need to have predictive capabilities to put the right things in front of the customer."
Continuing its prior work on this front, he said Google engineers have been developing resources that can benefit retail. Pillai also noted that some of those engineers have also created open source data technologies that can be applied in these areas. Last spring, the company announced Google Cloud for Retail, which Pillai said is being tapped by Macy's, Kohl's, and other retailers for transformation.
Google is also offering up BigQuery, a cloud-based data analysis service, to answer retailers' needs, he said. There is work underway on the AI side, he added, to build personalization and recommendation engines to assist retailers with customer engagement.
For example, beauty store chain Ulta Beauty is already using AI and data analytics, Pillai said, to develop a virtual beauty advisor for personalized recommendations for products based on the user. "All this was built on Google Cloud." There are also real-world ways for retailers to use AI to help at the store level, he said, with tasks such as product assortment planning. Analytics and AI tools from Google Cloud are used to capture trends happening in local neighborhoods to predict sales and stock products accordingly. "How do you localize the needs for the store in an efficient way, but still keep the supply chain very efficient?"
According to Pillai, retailers have asked Google Cloud for help solving challenges in three areas: digital commerce exploration, the role of data, and operational efficiency.
Digital commerce exploration is an effort to accelerate the shopping journey through digital technology, he said. This can include purchases that start online but finish offline in a store where the item is picked up, and vice-versa. Meanwhile the role of data is increasing, he added, along with the need among retailers to become data-driven to solve for their specific challenges. In regard to operational efficiency, he said the low-margin business of retail calls for efficiency in the supply chain and adapting to new business models such as purchasing online and pick up instore.
Google Cloud is expanding its retail acceleration program, he said, where the teams work with retailers to help them create a better online experience, speed up their websites, and deliver more targeted personalized experiences online including recommendations on products.
On the operational efficiency side, Pillai said the Chrome Enterprise operating system is being positioned to makes it easy for retailers to furnish their staff with cloud-based devices that can be shared among store associates. Furthermore, the Android platform can be used to gather signals from stores and react to customer service needs, he said. "We're also using AI to build things like Google Cloud Demand Forecasting for optimizations engines that help the retailer streamline the supply chain."
Whether or not these digital resources will deliver a real return on investment might be seen during peak shopping season, he said. That is when digital commerce ramps up, website speed is crucial, and the rate of conversions will all be closely scrutinized. It may also become the time for artificial intelligence to further prove its value. "We're starting to see more areas where [AI] can make a difference."
Read more of our articles on emerging areas of technology:
10 Strategic Technology Trends for 2020
Restart Data and AI Momentum This Year
Never Miss a Beat: Get a snapshot of the issues affecting the IT industry straight to your inbox.
You May Also Like
---