Q&A: Cloud Services Offer Retailers New Competitive Edge
Q&A: Cloud Services Offer Retailers New Competitive Edge
Incumbent retailers can no longer count on size and scale to fend off startup rivals. Google Cloud's Pravin Pillai discusses how cloud-based solutions can make these enterprises nimbler.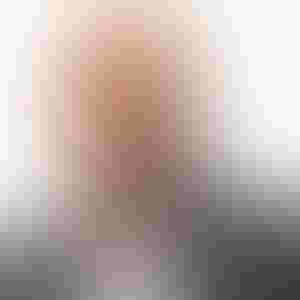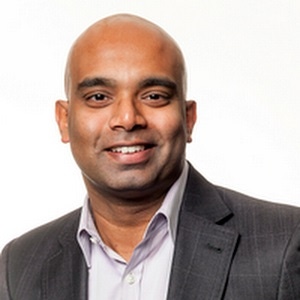 The retail industry poses a unique IT challenge when it comes to providing services to an enterprise-scale operation that spans a vast landscape. In addition to the systems that manage basic business needs, retailers look to technology to help them be competitive at a time when brands such as Toys "R" Us and Sears have shown that no one is invulnerable.
Part of that competitive edge might be found through cloud-based services, according Google Cloud's Pravin Pillai, global head of industry solutions for retail. He sat down with InformationWeek at the National Retail Federation's Big Show conference in New York to discuss ways that his company and its partners offer retailers options to adopt new tech-drive strategies.
Executives at retail companies, Pillai says, strongly acknowledge that their industry is in the midst of a disruptive and transformative period that is peppered with opposing objectives. Retailers are trying to meet the changing expectations of customers, he says, while staying within tight margins and fending off startups that operate under new, disruptive business models. Pillai says cloud computing services can be a way for retailers to uncover new efficiencies and competitive strategies.
What solutions do retailers have available to them to address the new challenges they face?
"They're saying it has to be a technology within digital transformation that gets them out of this. They have to focus on embracing technology and see how they can use that to change all parts of their business. They're also acknowledging now that cloud computing is a big part of that technology as the enabling platform that can help them become more agile, introduce new customer experiences faster, and get insights from their data faster. They're looking to cloud computing to be a critical part of their overall technology strategy.
What technology areas are retailers investing in?
"The first is data analytics. Retailers have the ability to extract data from their ecosystems; it's always been a possibility. The reason why they didn't push themselves too much in the past to do that is it was too expensive to do anything with that data — or they didn't have the right technology or tools available to do anything with the data. That's dramatically changed with the cloud. With the advanced data analytics tools we now have, you can extract meaningful insights from large amounts of data. We're seeing retailers invest in this space to extract and unify data.
"A customer like Ulta Beauty is a great example of that, bringing all of their data together in one place like a data warehouse environment. You can do things like advanced cohort analysis of customers or product affinity analysis or promotion attribution to get targeted in understanding how customers react to certain things.
"Once a lot of retailers solve the data challenge of having lots of data in one place and knowing what it tells them, they then turn to machine learning and AI to become more predictive. Initially, the use-cases that manifested from machine learning were product recommendations when shopping online. We've since seen machine learning expand to other parts of the retail value chain. We're seeing it in supply chain and logistics, merchandising and assortment, and store experience.
Are there differences when providing cloud services to a retailer, who can have multiple locations and inventory in transit across a wide geography, compared with serving other types of enterprises?
"In a lot of cases, what retailers need from a technology partner are the same things other enterprises want. They want secure, flexible, and scalable infrastructure. They want advanced data analytics tools. There are ways that they use the cloud that may be different. Retailers are investing more in personalization than some other industries' enterprises might. Understanding the customer to the deepest extent possible by leveraging data analytics tools may be unique to retail.
Who are some of the third-parties building services on Google Cloud for retailers?
"Trax is an example. Capgemini is on the services side and built solutions on Google Cloud. SAP is a partner of ours who has retail solutions. We have tech partners who build complete solutions and packet solutions for the retail market as well as service integrators who build more bespoke solutions for retailers depending on their needs.


Image: pressmaster - stock.adobe.com
What is the push and pull like between the needs retailers have and new technology being developed? Does your team create solutions first before retailers bring up a specific pain point they face or do retailers reach out and describe their challenges?
"It's a combination. Retailers are the retail experts; they know what they are trying to deliver for their brand and for their consumers. We listen to them about the experience they are trying to deliver and help them connect the dots. Google also has experience interacting with consumers, so we have knowhow there that we use to propose solutions.
What future types of cloud-based, enterprise services could be developed for the retail industry?
"On the supply chain, logistics, and backend side of things, robotics. What can robotics and artificial intelligence do to make fulfillment centers more efficient? We've already started to see some of that. Ocado, a UK-based online grocer, has a robotic fulfilment center where they have AI-driven robots that pack packages for customers. They whiz around on tracks and know where each other are. It's like a hive of robots. I think there's going to be more advancement in that space that we'll see over the next couple of years.
Never Miss a Beat: Get a snapshot of the issues affecting the IT industry straight to your inbox.
You May Also Like
---