Where to Find Cost Savings When Using the Cloud
Where to Find Cost Savings When Using the Cloud
These management strategies can help enterprise organizations rein in costs for public, private, hybrid, and multi-cloud deployments.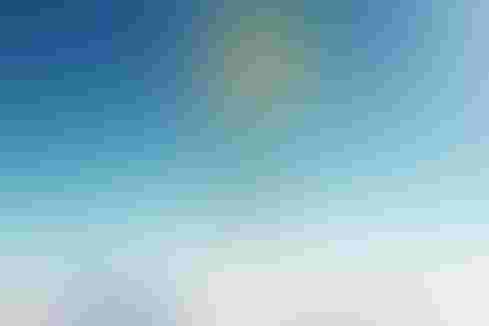 Image: peshkov - stockadobe.com
According to IDC, global spending on public cloud services and infrastructure is expected to increase from $229 billion in 2019 to almost $500 billion in 2023.
With cloud budgets set to skyrocket, here are tips to help enterprise organizations save money when using a public, private, hybrid, or multi-cloud approach:
Public cloud: Enterprises should design for a specific cloud with an awareness of how workloads match the provider's cost structure. They have to ask whether the dominant factor will be storage, networking, or compute. They also need to understand how their workloads fit with the cloud provider's instance types. Do their workloads scale up on larger hardware instances, or do they best fit with smaller instances that must be scaled out? In that case, network bandwidth may become a factor. It's possible to develop new applications to cost-optimize their performance and scalability requirements.
It becomes trickier when moving legacy systems to the cloud or when preserving a portion of the systems or code already in place. Enterprises must evaluate the application's architecture and delve into the cloud provider's architecture and model the costs. This may lead them to redo parts of a legacy architecture or select a cloud vendor that best fits their workloads. They can't assume pricing for a given workload will be the same for all cloud vendors.
Private cloud: With a private cloud, organizations need to follow the public cloud's model of automation, management, and attention to building the right infrastructure for their workloads. They can manage workloads that don't require a significant level of elasticity better in a private cloud.
Attention to the units of composition is key. Should they have small converged components or allow for larger instances? Should they have storage as part of the instances or as a separate service? There isn't one answer. Different applications and infrastructure components will require different architectures, and that will dictate the instance types, storage, and networking to be used. Getting this wrong can impact utilization rates and costs.
Enterprises should build all this with an understanding of current workloads and where they project their architecture to be in the next two to five years. They'll need to design cost-efficiency into the architecture upfront and should expect to manage many trade-offs. Attention to details can provide real cost benefits. Digital business offerings have real infrastructure costs, and companies with cost advantages can translate that into profit margin.
Hybrid cloud: Enterprises can have the best of both worlds. Workloads that are well understood and stable in terms of scale can be best optimized on their hardware. The cloud is flexible and agile, but it is not free. The task is to optimize across the opportunities presented for cost savings by both the public and private clouds. Enterprises need to consider the additional ingress and egress costs imposed by the public cloud provider on shared data between the private and public components. They'll have to reduce that traffic, which will lead to compromise on where they put different workloads, as these costs can be large.
These costs surprise many organizations, as they fail to take them into account in their designs. For companies with existing systems core to their operations, this problem needs to be solved. Organizations that have substantial elasticity in their infrastructure demands can realize increased savings from a hybrid cloud design that leverages the public cloud. And they'll avoid missing out on seasonal opportunities as they design with elasticity in mind.
Multiple clouds: When using multiple clouds, enterprises should match their workloads to the best architectures and pricing models. They have to understand the requirements of their workloads and have confidence they've designed them for efficiency. Then they must investigate and have a complete understanding of each vendor's pricing model. As they look at different offerings within the vendors' product lines, they'll often find that vendors have subtle differences in how pricing works.
Understanding the breakpoints for operating at scale is also important. Will they meet the quotas to gain the pricing they've modeled? What happens if they don't? More organizations are starting to investigate arbitrage and matching workloads to cloud vendors' pricing models. But they need to be careful to ensure they're not missing volume-pricing advantages, which might negate these savings.
Enterprises have new support for operating in a multi-cloud environment. For example, the Cloud Native Computing Foundation is a group of cloud vendors, software vendors, and end-users that are working to deliver a standards-based stack for orchestration and management of workloads in the public and private clouds. Efforts like this provide the tools necessary to operate better while creating a virtual cloud infrastructure that hedges bets on pricing, availability, and the trajectory of innovation.
As enterprises migrate to the cloud, they'll need strategies to help keep cloud costs under control. The cloud is a model that has cost-efficiencies designed into it. With the proper attention to these details, increased margins and new digital value can be created.
Lenley Hensarling is the chief strategy officer of Aerospike, a leader in next-generation, hyperscale data solutions. He has more than 30 years of experience in engineering management, product management, and operational management at both startups and large successful software companies. He previously held executive positions at Novell, EnterWorks, JD Edwards, EnterpriseDB, and Oracle. He has extensive experience in delivering value to customers and shareholders in both enterprise applications and infrastructure software.
Never Miss a Beat: Get a snapshot of the issues affecting the IT industry straight to your inbox.
You May Also Like
---