Which Video Editing Program Should You(Tube) Use?
Which Video Editing Program Should You(Tube) Use?
Our software smackdown compares Adobe Premiere Pro, Apple iMovie, Pinnacle Studio, and Corel VideoStudio, with tips on the best package for creating your digital camcorder movie masterpiece.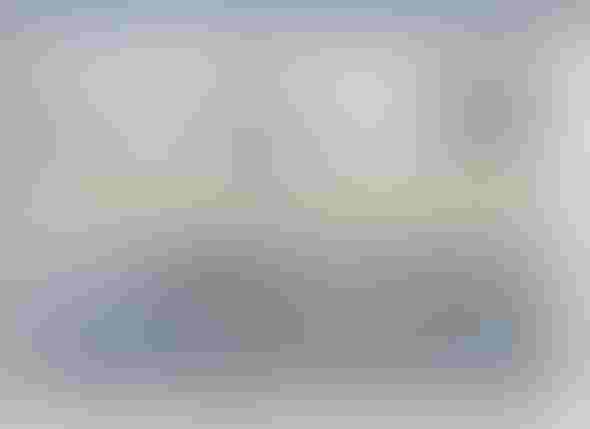 A clean design with a timeline, transitions, and clip thumbnails makes creating a movie in Pinnacle Studio Ultimate 12 easy. (click for image gallery) As affordable camcorders become more powerful, video-editing software becomes more appealing. But, depending on your needs, experience, and expectations, it can be difficult to decide which software package is right for you. You may just need a simple product that's good enough to get the job done, but may not create the most stellar video. Or you might expect the very best in video quality, and making your presentation look as professional as possible is paramount.
Luckily, products are available for whichever situation you are in. Do you want software that will let you create a quick movie with simple transitions, a few title screens, and audio overlays? iMovie for the Mac or Corel VideoStudio may be perfect. If you're looking for something a bit more sophisticated, Adobe Premiere or even Pinnacle Studio Ultimate 12 will better suit you.
Each software package packs a set of features that will satisfy the video editor in each of us. Even better, they come in at a range of prices, which lets you decide what's best: more features or a lower price.
How We Tested
Comparing video-editing software applications that are designed for vastly different users can be difficult. Some are so full featured that the less sophisticated software solutions look practically useless in comparison. On the other hand, those simpler solutions can provide greater value depending on the kind of user you are.
Because of that, each application was evaluated on its own merit. Features that are found across the software packages were compared based on their functionality and value. Then each video-editing application was compared as a whole to the others, weighting whether it was capable of creating the quality of video presentation that a casual or a more sophisticated user would seek. Adobe Premiere Pro CS4
Price: $799 (Not yet available)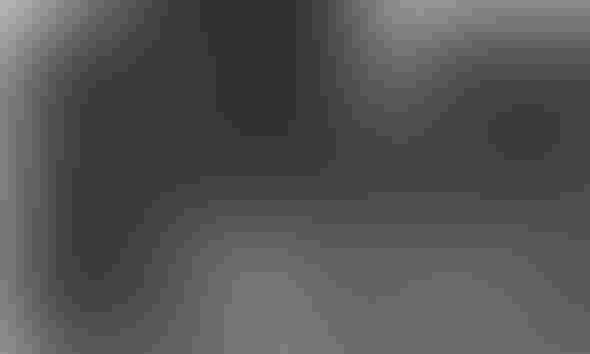 Adobe Premiere Pro CS4's layout is extremely sophisticated. (click for image gallery) Adobe Premiere is one of the most capable and advanced video-editing software packages on the market. It offers unrivaled power, effects, and options, which not only justifies its high price tag of $799, but also makes it ideal for anyone trying to create the highest-possible quality video. But just don't expect it to be easy -- Adobe Premiere Pro CS4 has a steep learning curve; it's not for the novice video editor.
One of the key components that easily sets Adobe Premiere Pro CS4 apart from earlier iterations and other video-editing applications is its inclusion of metadata. During the editing process you can use speech-recognition technology to create text-based metadata to organize clips and help you find what you're looking for as soon as possible.
That alone would have been great, but Adobe also lets you bring that metadata to the rendering phase, which allows you to pass it through Web publishing and create a fully searchable video for online services like YouTube, Vimeo, or Blip. That feature alone is worth the price of ownership for those trying to create more revenue streams for online video.
Adobe Premiere Pro CS4 also has Adobe Media Encoder, a separate, included software application that automates the creation of multiple encoded versions of your movie. I found this feature to be the most useful of all. For those producing online videos or simply trying out different formats, encoding video in the various file types can be time consuming. But Media Encoder reduced the process time by an average of 20% to 30%, which proved welcome late into the night when editing was finally complete.
Blu-ray creation is virtually standard in video-editing applications now, and CS4 raises that capability to a new level. While the other software packages generally offer the bare minimum of file capture types -- AVCHD, DVD, and DV -- Adobe blows them out of the water with support for those formats, plus RED, P2, XDCAM EX, and HD, without the need to transcode the files or rewrap them.
While adding clips is simple with Adobe Premiere Pro CS4, thanks to a few clicks of a mouse and allowing the software to do the rest, it's the process of creating the video that makes using this product difficult. You'll need to know video editing lingo to get the most out of this software and, generally speaking, it's probably best to use it only after you've become an expert at using simpler solutions like Corel VideoStudio or Pinnacle Studio Ultimate 12.
But if you're already an expert and you'd like to experience the most powerful, useful tool on the market, Adobe Premiere Pro CS4 is for you. Apple iMovie '08
Price: Free (included with the purchase of a Mac)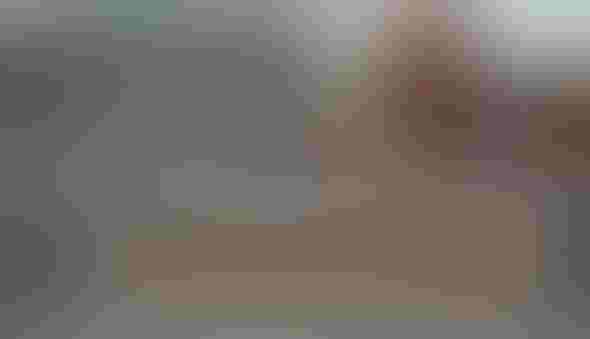 iMovie's layout is simple and clean; novices will be able to get the hang of it in no time. (click for image gallery) Sometimes it's easiest to make a movie as quickly as possible without worrying how professional it may look or what kind of transitions it will offer. In cases where you don't want to spend money on software, videos don't need to be too special, and you already own a Mac, Apple's iMovie '08 is easily the best solution.
What sets iMovie apart from other simple video-editing tools is its usability. In a matter of seconds, you can find a video you downloaded onto your hard drive or access a clip from your camcorder. Once you decide what you want, you can simply assign it a name and start working with your project.
That said, iMovie has significant system needs. Although it comes bundled with all Macs, if you're using an under-powered machine, like the MacBook or even an iMac, you may see some slowdown issues, which takes quickness out of the equation.
Once the videos are uploaded and you're ready to start editing, iMovie '08 starts to shine. Its dual-paned layout lets you view the uploaded video towards the bottom and bring the selected clips above to be included in your video. In order to do that, you need only to choose the sections you want and drag them to the top pane. Once they get there, you can continue to drag and drop until all the clips -- and even still images -- are in place.
iMovie '08 is a little light on transitions and title screens. But if you're looking to create a quick presentation, that probably won't matter. iMovie '08 features the Ken Burns effect for those who want to pan around still images, and the typical dissolve, cross-dissolve, and fading that you'll find in any video-editing tool on the market. Its title screens are equally vanilla, offering word placement in the middle, top, or below, along with a few more sophisticated offerings if you want to get fancy.
Compared to the other applications, which require far more set-up time and more work to create a video, iMovie is the easiest. In a matter of 10 minutes, I was able to create a simple video after uploading the clips from my HD camcorder to the software.
And it's that simplicity that iMovie relies on. Unfortunately, it's only available for Macs, which will push most customers to other products. But considering it's bundled with any Mac you buy, the price will make anyone want to try it. Pinnacle Studio Ultimate 12
Price: $129.99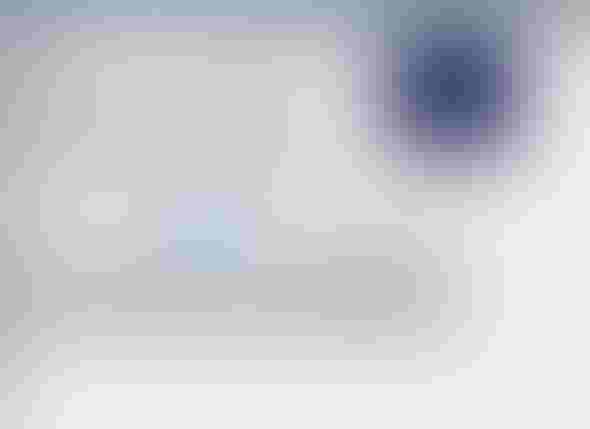 Adding video to your presentation in Pinnacle Studio Ultimate 12 is quick and easy. (click for image gallery) For a relatively affordable price of $129.99, Pinnacle Studio Ultimate 12 provides considerable value. And although it only offers two video tracks, which some users may find limiting, its ease of use and special effects make it a great solution for the video professional and novice alike.
Pinnacle Studio Ultimate 12 supports DV, HDV, and AVCHD capture capability, which is a welcome option. Unfortunately, it lacks high-speed DV tape scan, which you can find in programs like Adobe Premiere. The main issue I found during the editing process was its lack of a multi-trim tool, which makes Corel VideoStudio such a compelling product. In essence, you won't be able to find and use the desired scenes in Pinnacle Studio Ultimate 12 nearly as well as you would with other software, which is a major problem for those dealing with a bunch of clips.
Those issues aside, Pinnacle Studio Ultimate 12 is a fine solution. The software's color correction is easily the best in its class and top iMovie and Corel VideoStudio with ease. Its auto color correction makes quick work of grainy images and dull shots, and a white-balance effect or lighting filter will clean up any of the areas the auto color correction doesn't capture. But in my testing, there were few areas where it didn't do the job with ease.
One welcome addition to Pinnacle Studio Ultimate 12 is its new montage feature, which is a mixture of titles, clips, and effects that supplies an opening theme and a closing theme, as well as segue themes to use during your presentation. I tried the montages and found them to be extremely useful for longer videos and those that need some added panache, but a shorter video probably won't need such features.
A review of Pinnacle Studio Ultimate 12 wouldn't be complete without mentioning its ability to create Blu-ray titles. Like many of the more advanced products on the market, like Adobe Premiere and Corel VideoStudio, it's fully capable of letting you create HD video. The Pinnacle software also lets you create high-def video without menus on AVCHD discs, which should make those without Blu-ray players happy. I tried both out and was pleasantly surprised with the results. The Blu-ray disc didn't offer the pop-up menus you'd find on Hollywood Blu-ray discs, but was still a better experience and one worth keeping in mind when you make your decision at the store.
For $129.99, Pinnacle Studio Ultimate 12 is an affordable, yet powerful solution for those who want to do more than what's possible with iMovie, but not nearly as much as you can do with Adobe Premiere Pro. By its very nature, Pinnacle is a middle-of-the-road solution and includes its fair share of useful features and issues. Regardless, the useful features outweigh its problems, which makes it one of the most capable and ideal video editing solutions on the market. Corel VideoStudio Pro X2
Price: $99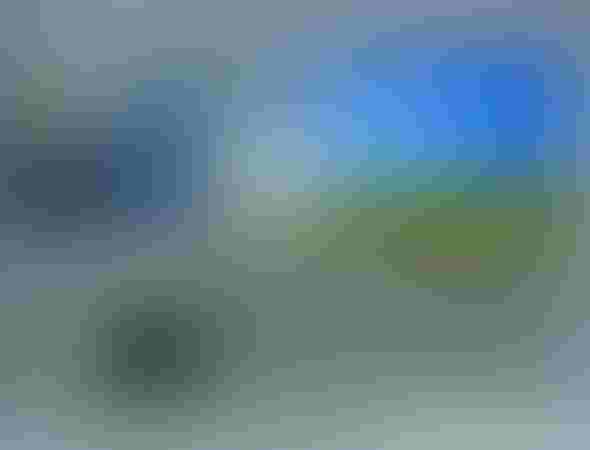 Menu templates in Corel VideoStudio let you pick and choose which items you prefer. (click for image gallery)
Corel VideoStudio Pro X2 can't quite stand up to Adobe Premiere Pro or Pinnacle Studio Ultimate 12, but it's not supposed to. It doesn't offer the bells and whistles you would expect from Adobe Premiere Pro and provides a bit more than Apple's iMovie '08. But for a relatively affordable price of $99, it offers considerable value for those who don't require too much out of their videos.
One of the keys to Corel's software is its intuitive design. Unlike more sophisticated offerings like Adobe Premiere, where professionals will need to work their way around the program to find what they want for each clip, Corel does a fine job of parceling each function out to help lead your way through the process.
When you open the program, the launcher splash screen presents three choices: Videostudio Editor, Movie Wizard, and DV-to-DVD Wizard. Once you decide how you want to start, you're presented with a direct workflow thanks to seven tabs that are arranged across the top of the program: Capture, Edit, Effect, Overlay, Title, Audio, and Share. It may sound simple, but having Corel lead your way through the process from capturing video to sharing it with friends and family is a welcome addition that makes the process simple and appealing.
Like iMovie, you can drag video to the timeline. But unlike Pinnacle, which doesn't offer enough tracks, Corel's solution starts with three video tracks and three audio tracks, which should be enough for most users. Even better, it offers a multi-trim tool (unlike Pinnacle Studio), which made modifying the video quick and easy.
VideoStudio will let you create Blu-ray, AVCHD discs, and DVDs without a problem. It offers menu options for each format, but navigation is limited to chapter menus and little else. If you want a slew of customizable menus in your DVD, you'll have to use a product like Pinnacle Studio Ultimate 12 -- it offers a full range of navigation capabilities.
Corel VideoStudio Pro X2 is designed for the consumer who wants to make a quick video about the family vacation. It doesn't offer the kind of functionality you would expect from a professional solution like Adobe Premiere and it can still top simple solutions like iMovie. But in its own class, it can't quite stand up to Pinnacle Studio Ultimate 12 and should be considered in second place.
In Summary
Video-editing software doesn't fit into a "one size fits all" package. More advanced users would scoff at iMovie '08, while the novice user wouldn't know where to start with Adobe Premiere Pro.
With that in mind, it's tough to say which video-editing software is the best. Obviously Adobe's product is the most capable, but is it the most useful to the greatest number of users? That's debatable.
In the end, it comes down to personal value. If you're a novice, Corel VideoStudio is probably best. If you're an advanced user, Pinnacle Studio Ultimate 12 is your best option. And if you're an expert, go with Adobe Premiere Pro -- you won't regret your decision.
Never Miss a Beat: Get a snapshot of the issues affecting the IT industry straight to your inbox.
You May Also Like
---