3 Ways You're Not Thinking of Digital Transformation
3 Ways You're Not Thinking of Digital Transformation
To achieve the benefits of digital transformation, an organization has to do more than buy new technology tools.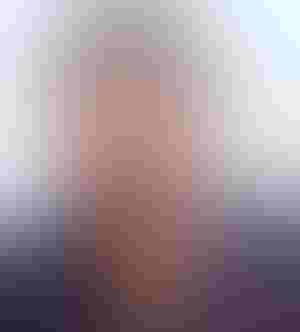 We've all heard the phrase, "if you're not digital you're dead." The technology industry is filled with buzzwords and catchphrases that articulate the desire for seamless connectivity — anytime, anywhere, especially from a mobile perspective. It's impossible to imagine a company creating a major shift in a market without delivering incredible mobile and digital experiences, but it's easier said than done.
According to a recent Forrester report, companies that are pivoting to become more mobile within the digital transformation umbrella have found it's much more difficult than they thought. Just think of the countless apps you have downloaded onto your phone, only to realize another similar one offered quicker results, a better user interface or improved customer service. Great apps and websites seem to just know the customer better, pushing what they want when they want it.
Of course companies know they need to be data-driven, agile and customer-focused to compete in today's hyper-competitive world. But, to truly enhance their bottom line and product offerings, companies will need to address the less obvious elements of digital transformation so they can differentiate themselves and really capitalize on all that digital transformation has to offer.
Rethink the way you buy tech
There are endless flashy technologies on the market that companies think will transform their businesses overnight. But there's no point in buying tech for the sake of buying tech. This goes back to buzzwords: If your company pours money into buying products like cloud-only infrastructure, artificial intelligence or Internet of things solutions just to say they are staying on top of trends that everyone seems to have, but they don't correlate to solving an immediate business problem, what's the point?
Every single technology buy needs to be explicit. Companies should work backwards, first determining the problem to be solved and what their end goal is and then only buying the technology that will catapult their final solution. Sometimes it's the least sexy tool that will drive results.
Remember: Digital transformation is table stakes
In the game of poker, each table places a limit on the amount a player can win or lose in one hand. Digital transformation actually works in the same way. There's not going to be a panacea effect where a single product or software iteration provides endless new customers and income. This will be especially true as every company looks to go digital at the same time.
In fact, we may reach a point of critical mass when it comes to the effect of being "digital" in digital transformation. Instead of going for a pure-play digital transformation, imagine how your digital solution could interplay with the real world. When Amazon's app guesses the product you want or Uber knows which neighborhoods need more service at a certain hour, it's all for naught if the driver doesn't show up when they say they will. Flexibility and agility need to live all the way across your business, from digital concept to the end of a customer transaction.
Customers are the real digital pioneers
Don't forget that word: customer. When it comes to digital services, the phrase, "the customer is always right," still applies. However, at enterprises, the "customer" is usually found in the nearest office or cubicle -- a business' own employees. They're the ones who know what they need and what their end users need, and they can articulate to vendors the kinds of changes to a tech-based service that they want the most. Listening to this feedback is essential on the road to digital transformation success.
While so many companies employ user experience experts, those professionals are subject to internal-facing software solutions that are typically behind the times. That's where your product or service can fill the gap. Really listening to them and uncovering the golden nuggets within their feedback can help you think outside the box as well.
As all companies move to a digital transformation strategy, businesses that are able to think through solutions that go beyond the typical "If we build it, they will come" mentality will have the competitive edge to make a high-impact product or solution.
Sunny Bajaj is CEO and founder of mobility company DMI.
Never Miss a Beat: Get a snapshot of the issues affecting the IT industry straight to your inbox.
You May Also Like
---