5 Reasons Tech Vendors Exaggerate
5 Reasons Tech Vendors Exaggerate
From overeager marketing to the need for differentiation, vendors often overstate a product's capabilities. Vendors and buyers alike need to be more honest with each other -- and themselves.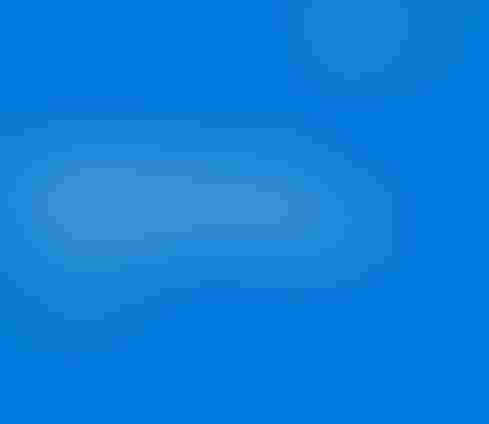 Windows 10: 7 Predictions Of What's Next
Windows 10: 7 Predictions Of What's Next (Click image for larger view and slideshow.)
One reason IT departments get a bad reputation is that the tech vendors they rely on often overpromise and under-deliver on a product or service's capability, performance, cost, and time to value. It's easy to see why the business gets frustrated with IT when promises of earth-shattering outcomes are never realized.
Why is there a gap between what technology companies say and what their products and services deliver? From my own experience as a corporate marketer and exaggerator for technology companies, I break the issue into five categories.
1. Marketers make far-reaching theoretical possibilities the norm. Sure, amazing, seamless, business-transformative outcomes are possible -- in a perfect world with perfect conditions. But marketers use such idealistic scenarios as bases from which to extrapolate.
2. The marketing lexicon has become grandiose and fundamentally unmoored from data and real-life experience.
3. Vendors sell largely identical products (identical with regard to outcome, not cosmetics). That compels them to find ways to distinguish themselves and leads to outlandish claims.
4. The move towards proving the business value of technology has connected technology purchases to "competitive advantage." The problem, of course, is that if a vendor is selling you and all your competitors the same solution, competitive advantage negates itself. 
5. Vendors and IT buyers share the same mindset about technology. That is to say, both are "technology positivists" who want to believe that technology per se can transform companies.
Technology certainly has transformative power, but that power will be influenced, and perhaps limited, by implementation, operation, existing business practices, and company culture.
[Windows 10: 9 Killer Features]
If we want to close the gap between promise and reality, we need a "Truth in IT" pledge. Simply put, vendors need to stop the hyperbole. But this pledge should not be limited to vendors. IT must be more realistic in what it promises to the business. IT buyers must understand that the implementation of technology and the methods by which they fit technology into the culture of the organization are the really hard parts of value creation.
It's up to IT professionals to analyze the real problems that prevent technology from helping our organizations reach their true potential (be it culture, economics, the race against time, or other challenges) and to better manage expectations around technology purchases and value realization.
The vendor and buyer communities have to approach this problem with seriousness and an unprecedented level of honesty. In the long run this will help everyone, though it will no doubt be awkward and painful in the short run.
Are we ready for Truth in IT?
Attend Interop Las Vegas, the leading independent technology conference and expo series designed to inspire, inform, and connect the world's IT community. In 2015, look for all new programs, networking opportunities, and classes that will help you set your organization's IT action plan. It happens April 27 to May 1. Register with Discount Code MPOIWK for $200 off Total Access & Conference Passes.
Never Miss a Beat: Get a snapshot of the issues affecting the IT industry straight to your inbox.
You May Also Like
---