Aegis Sciences CIO on Scaling IT to Meet COVID Testing Demand
Aegis Sciences CIO on Scaling IT to Meet COVID Testing Demand
Toxicology lab finds flexible way to scale up its resources that also cut costs while increasing the pace of testing.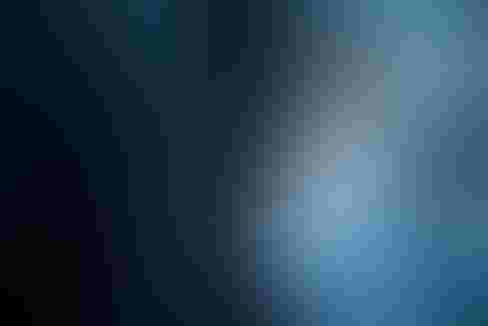 Image: zinkevych - stock.Adobe.com
Faced with a need to ramp up its testing capacity fast amid the pandemic, Aegis Sciences crafted a plan to build up its IT infrastructure and platforms from within as well as by tapping third-party resources. The toxicology lab already provided services monitoring for drug interactions and other forensic lab sciences. The immediacy and scope of testing for COVID-19 came not long after Aegis began its own recovery from a devastating, severe weather event in 2020 that affected its community in Nashville, Tennessee.
CIO Tim Ryan spoke with InformationWeek about the strategy Aegis put into action to recover from the disruption of an actual tornado and then adapt its IT infrastructure to scale up from 3,500 daily tests for COVID to 60,000 tests per day to fulfill a grant from the National Institutes of Health.
What was the IT strategy for Aegis Sciences before COVID-19 struck?
Pre-pandemic, we have two labs. Our main lab, which is our toxicology lab, and across the parking lot is our administrative building, which housed at the time a very small biopharma lab. Our tox lab generally would get anywhere between 3,800 to 4,500 samples day. That was our primary business. Our biopharma lab did a very small amount of business and really wasn't a factor in our operations.
We had a tornado in Nashville that happened last March, which caused a lot of disruption to our business. As we were coming out of the tornado situation, the pandemic hit full throttle and national lockdowns started to occur. We decided in March to see if we could get into the COVID testing.
On the tox side of the business, we got hit significantly by the lockdowns. Doctors' offices weren't open. Behavioral health clinics shut down. It had a significant impact.
What pieces did you put together for your going forward plan?
The first thing we had to do was see if we could get the COVID test up and running for 3,500 specimens. We had to be able to report to each states' department of health. Whether you're doing 3,500 or 100,000 tests, you still have to have connectivity to those states. We needed to determine how we were going to connect to the states from a reporting perspective. You had fax, CSV files, and HL7 (Health Level 7) electronic resulting files. That was really dependent on how the states could handle it. Unfortunately, there is no one standard for all of the states. That creates complexities.
Another thing we had to deal with was how to get results out to patients. Being a toxicology lab, there's not a big need to have a patient portal. We had to determine if we could build our own patient portal or was that something we needed to outsource. We ended up deciding that building the portal ourselves would be quicker and less expensive.

Tim Ryan, Aegis Sciences
What considerations were made in terms of internal resources and staff with the skills to make this work?
We had a third party assigned as well. By the time we had a contract with a vendor to build it for us, we were well on way with our proof of concept and then were quickly able to complete the internal patient portal where we no longer needed third-party assistance.
What further steps did you have to take?
We have a third-party laboratory information management system (LIMS). We also needed to determine internal capacity on that system. When the 3,500-capacity limit was discussed, we were confident we could absorb that. After we were successful, there was a big need in the country. As we were increasing the business side, we also needed to look at the IT side. As we scaled up, we were able to take advantage of what Pure Storage offers. One of the benefits of going with Pure is their Evergreen capabilities.
Our LIMS is an Oracle-based system. Previously we had storage that was dedicated just to LIMS based on our Oracle licensing. Therefore, that would reduce our Oracle costs because we couldn't have a shared infrastructure because you'd have to pay the Oracle costs for that shared infrastructure. We worked with our LIMS vendor, ended up getting an application-based Oracle license where we could use Oracle as long as it was just for that application versus an enterprise-based license.
That enabled us to move our LIMS system to have a Pure backend and we didn't have to worry about our licensing costs going forward if we continued to scale more in the future. That gave us a lot of flexibility. We saved multiple millions of dollars using that model.
We also ended up getting funding, $6.6 million, from NIH's RADx (Rapid Acceleration of Diagnostics) program. That was to build out to 60,000 tests a day initially.
We had already instituted Microsoft Teams prior to the pandemic and got a rehearsal with the tornado as people were working from home. We ended up going enterprise-wide with our Teams application, so we didn't have to bring IT resources into the building. We fully deployed to 60,000 by the end of September.
As part of that $6.6 million grant, there was a significant portion that was IT related. That helped us fund buying additional Pure capabilities as well as other internal capabilities. We had some technical debt that would prevent us from moving forward. We were able to mitigate that to help us grow our capacity. NIH was very happy with the results and we've seen since agreed to go to 110,000 tests per day capacity. We received another $6 million in NIH funding to help us grow not only the IT systems but also our laboratory.
For more related content, follow up with these stories:
What Comes Next for the COVID-19 Computing Consortium
The Role of AI in the Race for a Coronavirus Vaccine
Supercomputers Recruited to Work on COVID-19 Research
Never Miss a Beat: Get a snapshot of the issues affecting the IT industry straight to your inbox.
You May Also Like
---