Amazon Isn't Evil
Amazon Isn't Evil
The online retailer has its faults, but it's competing in business, not a bridge tournament.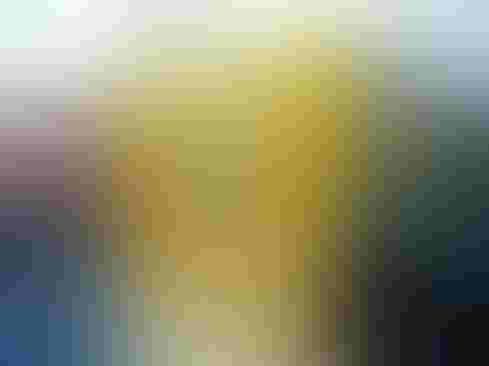 customers for centuries. Competition isn't a game of bridge. Ask the likes of Bill Gates, Larry Ellison, Jack Welch, and Joe Tucci. Competition, especially at large scale, is war.
If Old Town Bike Shop's only added value is its ability to assemble a bicycle for a customer who bought the parts from Amazon or some other online merchant, then that should be the business it's in. But if that same shop builds a relationship with customers based on expertise, personal service, and community involvement -- attributes Amazon can't touch -- it will retain a competitive advantage against even cutthroat competitors.
Amazon holds a monopoly, "for real."
No, not for real. Hightower immediately retreats from his "for real" position, calling Amazon a "virtual monopoly." "Virtual" as in: "not even close to a" monopoly.
Amazon recorded US sales of $44 billion in fiscal 2013, according to the National Retail Federation, amid a US retail industry that posted more than $4.5 trillion in sales. Brick-and-mortar stores still accounted for the vast majority of those sales, nearly $4.27 trillion, though e-commerce sales are growing much faster.
Looking at the retail industry another way, Amazon's $44 billion in 2013 US sales compares to $334 billion for Wal-Mart, $75 billion for Costco, $71 billion for Target, $70 billion for Home Depot, and $52 billion for Lowe's (I'm skipping over the big supermarket, pharmacy, and fast food chains, though the former two compete with Amazon at some level as well). At No. 9 in US retail sales, Amazon did crack the top 10 for the first time last year. For the first time, Wal-Mart's online sales are actually growing faster than Amazon's, though they're less than a sixth Amazon's total. Regardless, there's no monopoly here.
Hightower seems particularly aggrieved for those once-domineering book suppliers I mention above. "Producers need the marketplace, the marketplace needs products. You'd think this would be a felicitous, symbiotic relationship, but when the market grows into a virtual monopoly, the monopolist can turn on suppliers with a vengeance. Amazon has done precisely that to book publishers."
Felicitous? Symbiotic? Back to this not being a game of bridge. "Intriguing cue bid, Mr. Bezos. But I object to your rather unconventional behavior!"
Amazon does seem to exert monopoly-like influence in select markets -- books, for one. If that influence is anti-competitive, it's up to national and state trustbusters to step in. But employing hardball tactics (even when they're deemed "ruthless") and wielding monopoly power are two very different things.
Don't get me wrong: Hightower and his supporters have every right to express their opinions on this matter. And if consumers want to follow their lead by boycotting Amazon in favor of other businesses (Hightower treats even Wal-Mart like a sympathetic figure -- Wal-Mart!), then that's their right, too. All things being relatively equal, I myself prefer to do business with local establishments, to support local business owners. But I'll go to Amazon, other online merchants, or the big box stores if I can't find something I need locally or I don't think I'm getting a reasonable enough price.
That's my decision to make. It's not up to some Congressional subcommittee or regulatory body or tax authority to all but make that decision for me by weakening Amazon (and the next e-commerce giant or big-box store in their sights) in the name of social virtue or economic justice. Hightower quotes one Stacy Mitchell with the Institute for Local Self-Reliance, who recommends forcing "a public conversation" about Amazon's power. That's code for rallying government intervention outside the scope of antitrust enforcement. No thanks.
The retail industry has changed. It'll be hard for the small hardware stores, clothing boutiques, and electronics shops to compete with the more extensive inventories and lower prices of online and big-box alternatives. Perhaps some of them will get by with exceptional service. Meantime, delis, bagel shops, car mechanics, gas stations, restaurants, bars, hairdressers, and many other well run local establishments will continue to do fine in an online/big box retail world -- and they'll continue to pay local taxes and serve other local interests.
I supported my local video-rental store for years against big bad Blockbuster, and then Netflix ran even Blockbuster into the ground. Was Netflix ruthless? No, just better -- I'm now a customer. Is Amazon better and/or more virtuous than local competitors? That's up to you to decide. It's certainly not up to someone else to decide for you.
InformationWeek is conducting is a survey on how the consumerization of technology is impacting IT. Take the InformationWeek 2015 Consumerization of IT Survey today and be eligible to win a prize. Survey ends Sept. 26.
Never Miss a Beat: Get a snapshot of the issues affecting the IT industry straight to your inbox.
You May Also Like
---