Does NoOps Signal the End for Infrastructure Employees?
Does NoOps Signal the End for Infrastructure Employees?
Will AI and automation eliminate the need for the people who now keep IT infrastructures in operation? Not if those people take charge of their own futures.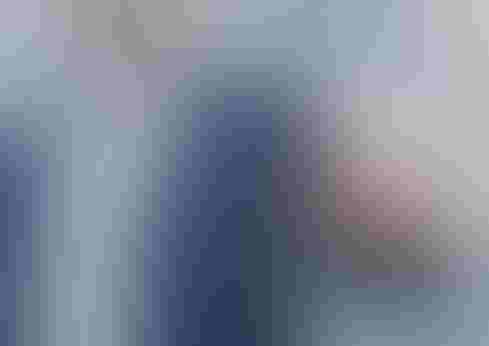 Image: NicoElNino - stock.adobe.com
NoOps (No Operations) is the idea that emerging technologies such as artificial intelligence and automation will one day make it possible for an infrastructure to run autonomously and with little human maintenance.
It's a concept that's been around for a while. Yet it's reemerging as a topic of interest thanks to advancements in big data, deep analytics and a continued movement towards software as a service (SaaS). For those in enterprise IT working as server administrators, software engineers and network operations technicians, it may raise a hint of concern with the following question:
Might NoOps render enterprise infrastructure jobs obsolete?
For as long as IT departments have been a part of enterprise organizations, some have predicted that technology will one day replace the need for human employees. Yet, throughout all advancements and major technological shifts, the number of technical employees required by any given organization has remained steady. In many cases, demand has even gone up. As of right now, the U.S. seems to be creating more technical jobs as opposed to losing them.
That said, IT workers shouldn't simply shrug off NoOps. It is eventually coming, and it will eliminate the need for many skills that are currently in demand. This is especially true when looking at desktop support, server/virtualization administrators, network administrators and data security roles that focus on patch management and policy upkeep. AI will one day take over many of their complex yet manual and redundant tasks. No one is sure when this will happen, but it's something that must be put on everyone's radar if they want to remain relevant in IT.
Finding ways to stay relevant is easier than one might think. The possibilities are commonly right in front of them. Ask any 10+ year IT veteran if they use many of the specific skills they painstakingly learned a decade or more ago. Most will say that one way or another, those skills have been rendered irrelevant either through new technology advancements or a shift in business need. However, each skill learned in the past can be used as a foundation to learn new skills. In other words, IT pros can use their current knowledge to develop new skills that are more complex and less likely to be taken on by AI and automation.
Interestingly enough, many new skills in demand revolve around the creation of AI, big data, machine learning and automation with the purpose of taking over tasks of lower-level infrastructure administrators. Thus, it's not much of a leap to move from performing IT infrastructure skills today to teaching an AI to do them for you tomorrow.
In many ways the development of NoOps is going to require skills from those who are currently performing and have a deep understanding of what is required. Teaching, refining and managing this type of AI will be something that will likely be in demand for decades. As it has been stated many times before, AI is not magic -- and will require highly skilled technicians to get it up and running. For those who are worried, you may want to consider a "if you can't beat-em', join-em'" attitude toward NoOps. It might just propel your technical career well through retirement.
Never Miss a Beat: Get a snapshot of the issues affecting the IT industry straight to your inbox.
You May Also Like
---