Don't Forget the Human Side of Remote Working
Don't Forget the Human Side of Remote Working
One of the biggest mistakes a leader can make is blindly following a prescriptive list of one-size-fits-all tips and solutions for remote work.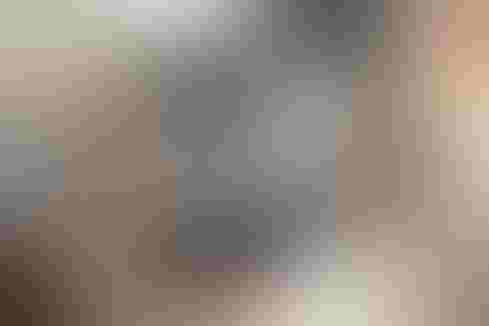 Image: fizkes - stock.adobe.com
With one third of the population now working remotely, much of the world's workforce is adjusting to a new work paradigm. There is an abundance of resources easily accessible for transitioning a business to remote work. Most pieces encourage a walk or separate workspace. Each article seems to claim one solution will fix our problems, but this simply is not the case.
Although there is not a single set of golden rules to lead the way through these tough times, there are a few best practices and opportunities in this new, fully remote world. Simply put, vulnerability, empathy and assuring employees that together, we will work through this, are most important.
Assess problems head-on and identify opportunities
Each industry, company, and team across the globe are a product of the people that individually comprise that specific group, and each faces a unique set of challenges. The first, and arguably most critical step to combating these challenges is to identify a specific problem or opportunity and craft a strategy.
Business challenges right now extend far beyond just working from a new location. Leaders must consider each employee's unique circumstance, including mental health, technology issues, distractions and coping with anxiety. These factors create new "work from home" challenges and opportunities beyond technology.
Additionally, many organizations face economic problems that might make employees feel insecure. Having a clear plan combats this feeling because psychologically, humans need to feel safe to make good decisions. 
Re-evaluate internal communications
Communication strategies must evolve. Businesses should use their culture, practices, and procedures as a base to create a new normal that emulates these items (such as the formal and informal ceremonies -- coffee runs, snack drops, etc.). An organization may not be able to fully replicate every single interaction, but the attempt will be valued.
Employee recognition is also an imperative consideration. Leaders should seek to form habits that automatically remind them to recognize colleagues for their help or hard work. I try to recognize one colleague each time I take a coffee break at home because before this, when I would head to the office kitchen for coffee, I would pass by an employee that I could thank in person for their help or hard work. We no longer have the serendipitous pleasure of interacting with others without deliberate intention, so leaders should go out of their way to still make it happen. This could end up helping people from all levels of an organization form lasting habits, such as recognizing one another's hard work more often and having more frequent, genuine touch-bases, which will carry into our return to the office.
Lead with empathy
Businesses and leaders alike have a critical balance to achieve right now between recognizing hardships and continuing to operate per-usual. It would be illogical and unproductive to demonstrate panic, yet at the same time, they must be realistic about the challenges and emotional state of their employees.
This is an opportunity for leaders to instill confidence while demonstrating vulnerability. Personally, my daughter is locked down in New Zealand because she chose to honor her work commitment rather than come home. Her mother and I are both extremely proud but worry about what happens if she gets sick with no support system, or if we get sick and she is unable to come home. I have shared this with teams as a reminder that we all have vulnerabilities.
Leaders must exemplify that although many things are uncertain, the company has a plan and are focused on what they can control. Think through what actions your team can take and break this down into smaller pieces. For instance, I think about how if each person on my team can do even just one thing to help our customers, the economy, our people or themselves, these small actions by each of us will culminate and help turn our current situation around.  
Employees are working longer hours, speaking up less and saying yes to tasks they wouldn't traditionally agree to. Leaders must encourage employees to speak up as they normally would, to set boundaries, and they must lead by example, setting work-life boundaries for themselves, too. Sometimes I show up in video calls wearing cycling or workout gear to demonstrate how I am finding time to care of myself because this is so crucial during times like this, and I want our employees to do the same.
It's human to be fearful right now, and organizations must set an example that it's okay to have those fears, yet not let them consume day-to-day life. The key is to focus on what's within control. Be kind to teammates, work hard for customers, remember that every business has different needs. Be patient and remember that each incremental action which makes a difference moves us in the right direction.

Stan Vlasimsky is a Senior Vice President at Pariveda Solutions, focused on digital transformation and helping clients navigate change with a focus on innovation, operating with a product mindset, organizational health and leveraging emerging technologies. Formerly, Vlasimsky was a senior executive at Accenture, where he spent 25 years working across the Americas, Europe, and Asia. He has had the privilege to serve some of the leading companies in the world, including Toyota, Walmart, ExxonMobil, ChevronTexaco, and AmerisourceBergen.
Never Miss a Beat: Get a snapshot of the issues affecting the IT industry straight to your inbox.
You May Also Like
---