Dos and Don'ts: Robotic Process Automation
Dos and Don'ts: Robotic Process Automation
RPA is the fastest growing category of software today, driven by enterprise digital transformation efforts. Here's how to make the most of it.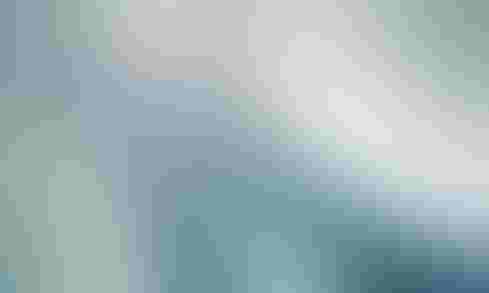 Image: tashatuvango - stock.adobe.com
Enterprise organizations have been struggling with a new directive over the past several years -- digital transformation.  As they compete against cloud-native, data-ready startups, enterprises are hobbled by speed, or lack thereof, of their existing technology.
They know they need to make their operations faster, more responsive to customers, and smarter. Yet their technology investments may go back decades, so they may have been built for how businesses operated 10 or 20 years ago. What's more, multiple tech investments like this don't necessarily talk to each other. Humans have had to move data from one system to another in an electronic version of paper pushing. It's time consuming. Plus, you can forget about being able to operate on real-time data.
A rip and replace of these big enterprise systems is a huge capital investment. Plus, by the time you get a replacement system installed, a few more years have passed, and the solution may already be obsolete in the fast-moving world of tech. Indeed, enterprise organizations are expressing a reluctance to spend on big platform plays, at least according to Cloudera executives during their most recent earnings call. The smart money is going to smaller solutions that can help you gain some ground on the competition today, not in two years or even six months.
That's probably why the robotic process (RPA) automation market is so very hot right now. How hot? Gartner said it is the fastest-growing software subsegment officially tracked by the company, with year-over-year growth of 63%.
Gartner attributes the fast growth of this still small market (less than $850 million in 2018) to "an expensive patchwork quilt of applications and systems."
"Given the rapid evolution of the prevailing business climate, business executives are finding it increasingly difficult to understand why they need to wait for IT to integrate their existing technology solutions," Gartner analysts wrote in the firm's first ever Magic Quadrant report for RPA. "The net result is a tremendous pent-up demand to democratize process automation and data integration."
So just what is robotic process automation, and how does it help this problem? RPA tools can link a little piece of one legacy application to another legacy application. For instance, if a human worker currently takes data output from one application and loads it into a spreadsheet or another application, that's a time-consuming effort that is subject to keying errors. RPA tools can "record" this process and replicate it. RPA automates simple, single tasks. This automation can eliminate keying errors, speed up processes, and cut costs, according to Gartner. Plus, it's a way of getting around the fact that vendors may not have made APIs available to integrate two different applications. It also can be a way around submitting a ticket to IT, requesting that they formally encode this task.
Forrester VP and Analyst Craig Le Clair describes RPA as an automation that lets you build bots to replace human activity at the desktop: for instance, if a worker is buried in spreadsheets and doing a series of repeatable mouse strokes. Instead, you can build a bot to replace those finger strokes and automate low-value, repeatable tasks. Forrester also issued its first Forrester Wave report looking at RPA technology in Q2 of 2018, and has recently updated its predictions.
Both Forrester and Gartner agree that just a few companies are really the Leaders in the space, however. Gartner's top pick is UIPath, with Blue Prism and Automation Anywhere also placing in the Leader quadrant. Forrester's Wave report from 2018 also puts UIPath first, followed by Automation Anywhere and Blue Prism in the Leaders tier.
Blue Prism got its start when an enterprise architect was working on delivering an enterprise system to Barclay's Bank back in 2001. But like it is with every IT project, the architects couldn't do all the things they wanted to do.
"The IT budget for the project could provide 50 things, but there were things, processes, tasks, and technology requirements that never made it into the build because of budget constraints and technology constraints," Pat Geary, Chief Evangelist at the company told InformationWeek. "It's always the same story with IT-built applications. There's always this gap because the business is constantly changing and there are new requirements."
To fix that, the architect David Moss together with his Blue Prism co-founder Alastair Bathgate,  set out to empower the business with their own enterprise-class process automation technology that they could use to build around their existing core platforms, Geary said.
"The best way to give business a platform was by using the existing systems already there -- by using their existing work," he said.
Enterprise organizations have embraced the technology, and Geary said he believes that we are just touching the surface of this market. There's a lot of growth to come.
If you are in the market for RPA, Gartner offered a few cautions in its new report on the software category and enterprise technology. First, keep in mind that this is a task automation technology. It does not replace your business process management platforms or efforts. For long processes, you need those business process management systems. Also, enterprises shouldn't make the mistake of thinking that RPA will solve all their automation needs. They are just one tool in the toolbox, and they should be complemented with API-based integrations, low-code application development platforms, and content extraction capabilities such as those found in optical character recognition tech.
Finally, Gartner warns that while RPA may get your legacy infrastructure moving closer to your digital transformation goals, it's going to leave you with more technical debt in the long run. That's because it is tying you to the UIs used to create the automation. Any upgrades to the applications that are touched by the automation could break the automation.
Because the market is hot right now, with multiple startups and a recognition of the value of RPA by giant vendors, Gartner expects some smaller companies to be acquired by larger ones. With that in mind the company cautions enterprises against long-term sales contracts.
Even with all the cautions, Gartner calls the current RPA market a "buying tornado." The category is just expected to continue to grow.
"There are a great many opportunities for RPA tools to deliver significant value to enterprises struggling to leverage a patchwork quilt of existing systems," Gartner said. "At the core, they help organizations unlock the data and value associated with their historical technology investments."
For more on RPA, check out these articles:
Robotic Process Automation Gains Momentum
Planning for RPA? Read This First
Robotic Process Automation: Is RPA Ready for Big Business?
Never Miss a Beat: Get a snapshot of the issues affecting the IT industry straight to your inbox.
You May Also Like
---