Robotic Process Automation: Is It Ready for Big Business?
Robotic Process Automation: Is It Ready for Big Business?
Despite the positive market forecasts, a closer look at RPA brings to light challenges that indicate the technology is still in its infancy.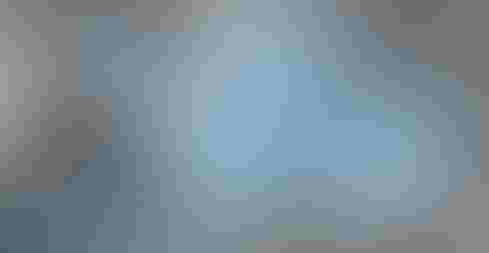 At first glance, the robotic process automation (RPA) market has hit the big time. Enterprises in a range of industries are embracing RPA, and analyst firms agree that the market is thriving. However, whether the technology is actually ready for big business -- and whether big business is ready for RPA -- requires a closer look.
"Pretty much every fortune 100 has done RPA: Now whether they've done it successfully and it's flourishing and producing the results they want is a different challenge," says Cathy Tornbohm, Distinguished VP Analyst, Gartner.
According to Gartner, the worldwide RPA software market grew 63% in 2018, and RPA software revenue will reach $1.3 billion in 2019.
Forrester's outlook is similar. It previously forecast that the market would reach $1 billion in revenue by the end of 2019. But, according to Craig Le Clair, Vice President, Principle Analyst and author of Invisible Robots in the Quiet of the Night, those projections now appear to be low.
"Market growth is strong, with top players reporting thousands of customers," writes Le Clair. "Investment dollars continue to flow into RPA platform companies. The top three RPA software companies are approaching values in excess of 10 billion."
What is RPA?
It's easy to understand why the RPA market is enjoying rapid growth. Robotic process automation is about using software bots to automate repetitive tasks that when taken as a whole, have a significant impact on an individual's productivity. 
"Very simply, if you have a human being doing keystrokes on a keyboard, you can record what that human is doing -- the mouse movements and keystrokes, and build a software bot that based on an event from the desktop, swoops down from a server and performs that process. A human doesn't have to do it," says Le Clair.
Tornbohm explains it this way: "RPA is about linking your digital dreams with your legacy nightmares."

Cathy Tornbohm, Gartner
And that's exactly why companies are jumping on board with RPA.
"The reason that it's so attractive to companies is that you don't need to change any of the backend legacy systems," says Le Clair. "There's no need to modernize where you bring in consultants that come in and never leave. It's not invasive because all you're doing is taking inefficient activity humans have to do and robotizing that so you can get a rapid implementation and rapid ROI," he says.
RPA challenges abound
Despite the positive market forecasts, a closer look at RPA brings to light challenges that indicate the technology is still in its infancy. "A lot of the scale issues haven't been addressed yet, and they're organizational as well as technical," says Le Clair. "You need an operating model that gives design capability and maintenance to the business but still maintains the application IT controls."
To this end, Forrester has defined a 10-point control framework that helps ensure that business-led automations meet the IT organization's control and infrastructure criteria. "You don't want a lot of rogue bots operating in various data centers without having a lifecycle view. The best practice, which isn't implemented by most organizations, is to treat the digital worker with the same kind of governance you do human workers," says Le Clair. "Whereas employees have an onboarding date, an assigned manager, performance reviews and a termination date, there are analogous steps in the life of your bots."   
On the business side, road blocks can arise early and often, beginning with the process itself. "If you want to automate something, you need to know every step of the process, and a lot of what happens in companies isn't documented. You do it how your friend showed you how to do it when you joined, so there could be multiple ways of doing something. Understanding how precisely exactly at a microscopic level processes happen is the main barrier," says Tornbohm.
Part of the problem, explains Le Clair, is that companies are trying to do things with RPA that it isn't made for. He advises companies apply "the rule of five" when choosing a process to automate, meaning that the process requires fewer than five decisions, fewer than five applications, and fewer than 500 clicks.
Craig LeClair, Forrester
"If you find tasks that meet those three rules, with a high enough transaction volume, it will be paid for nicely. But if you have a more complex environment, you need a rules engine with business process management capabilities," says Le Clair.
Similarly, companies commonly run up against problems with paper and unstructured digital content, according to Tornbohm. "RPA can't read a piece of paper. It needs something to read it, like optical character recognition. So, if it's an invoice, something needs to extract invoice data off of the paper before any tool can do anything with it," she says.
Finally, organizations must overcome corporate politics. A common response to RPA is "What do you mean you want to take away some of my people and turn them into robots?," says Tornbohm.
She continues: "The ambition is to cut the workforce, but the reality is that's not the case. Saving hours' worth of work is possible, but [RPA adds] to the cost of the organization overall. The benefit is now things are done right the first time, companies have greater insight into processes, and they can achieve other business outcomes, like improve customer satisfaction and increase revenue with improved processing."
Never Miss a Beat: Get a snapshot of the issues affecting the IT industry straight to your inbox.
You May Also Like
---