Facebook Still A Teen Idol: Forrester
Facebook Still A Teen Idol: Forrester
Majority of US teens still use the site and their time on site has increased, Forrester survey says.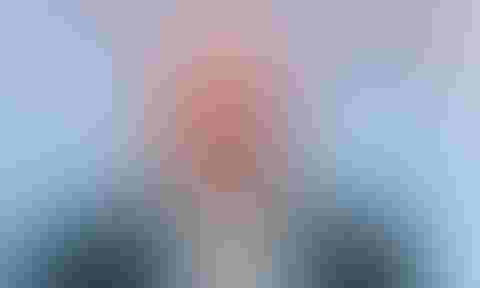 After Ballmer: 8 Execs You Love To Hate
After Ballmer: 8 Execs You Love To Hate (Click image for larger view and slideshow.)
Good news for Facebook: It appears teens aren't fleeing the social network.
In Facebook's third-quarter earnings call last year, former chief financial officer David Ebersman caused a commotion when he said the social network had experienced "a decrease in daily usage, specifically among younger teens."
A new report from Forrester, however, says this isn't true. In fact, more than 75% of teens use Facebook and use it more often than before, it found.
"Sure, many data sources show that Facebook's usage among young people has declined slightly -- but the drops are small, and the huge majority of this audience still uses the site," said Nate Elliot, coauthor of the report, in a blog post.
Forrester surveyed 4,517 online youth ages 12 to 17 about the social networks they use -- including Facebook, Instagram, Snapchat, Twitter, WhatsApp, and Tumblr -- and how often they use them each day.
More than three-quarters of online youth use Facebook, which is more than they use Instagram and WhatsApp combined, the report found. Facebook famously purchased messaging service WhatsApp last year for $19 billion in an effort, experts said, to retain its waning teen demographic.
[Facebook's latest privacy changes include some welcome improvements. Read Facebook Privacy: 10 Settings To Check.]
Forrester also found that Facebook generates a higher frequency of usage than any other social site. Half of the 12- and 13-year-old Facebook users it surveyed said they use the site at least a few times each day. Twenty-eight percent of young users said they use it "all the time" -- a higher percentage than any other social network.
The only site to trump Facebook in usage is YouTube, the report found, though it didn't consider this significant since users rarely use it to establish friend connections, it said.
"Every site experiences churn, and Facebook is no exception," the report said. "But just as many young users say they've increased the time they spend on Facebook as say they've decreased usage. And promisingly for Facebook, the youngest users in our survey were the most likely to say they're spending more time on the site."

Forrester's findings negate other recent reports on Facebook's young audience. Pew Research found that teens have "waning enthusiasm for Facebook," because of the social network's increased adult presence, excessive sharing, and "stressful drama." A report from Princeton University even found that Facebook was set to lose a whopping 80% of its users by 2017.
Our InformationWeek Elite 100 issue -- our 26th ranking of technology innovators -- shines a spotlight on businesses that are succeeding because of their digital strategies. We take a close at look at the top five companies in this year's ranking and the eight winners of our Business Innovation awards, and we offer 20 great ideas that you can use in your company. We also provide a ranked list of our Elite 100 innovators. Read our InformationWeek Elite 100 issue today.
Never Miss a Beat: Get a snapshot of the issues affecting the IT industry straight to your inbox.
You May Also Like
---