Forget 'Things' – It's The Internet Of Business Models
Forget 'Things' – It's The Internet Of Business Models
With the Internet of Things, sensors and telematics don't mean much if they're not helping you disrupt traditional business models.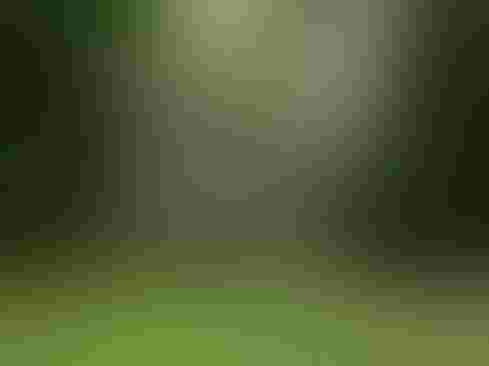 As with all new and exciting technologies, it's easy to get carried away with hype. Certainly the Internet of Things, with its promise of connecting homes and cars and smart grids, falls into that category.
The most newsworthy example is the battle brewing between Google and Apple to win control of the consumer market. Through a series of acquisitions, these two giants are locked in a mega-struggle to make their smartphones the central element of a much bigger market -- the smart home -- including intelligently connected and controlled lighting, heating, and entertainment.
So it's easy to assume there's a bucket of money to be made with the Internet of Things. Well maybe, but it's not going to be straightforward and no one has the buying power of Google and Apple.
[IoT scenarios that appear disposable have big business implications. Read The Internet Of Small Things Spurs Big Business]
Success in the Internet of Things will come to those who look beyond the disruptive technology. Indeed, as former Intel CEO Andy Groves perfectly put it: "Disruptive technologies is a misnomer. What it is, is trivial technology that screws up your business model."
That's a great observation, especially with the Internet of Things where falling prices are making the technology more readily available -- so if you're looking to make money out of manufacturing home sensors, maybe think again because you'll be up against stiff competition, even from someone with some electronic smarts and $35 to spend on a Raspberry Pi.
Focusing on sensor technologies won't be enough for businesses to thrive. Success will come to those who realize that sensors, telematics, machine to machine (M2M), and other Internet of Things wizardry are just the nuts-and-bolts. What really counts are the software services, apps, and APIs that bring it all together -- and with that comes business model disruption.
Let me give you an example.
Imagine your company is in the home building business. You offer a range of packages that can be customized according to the needs and budget of your buyers. Before the contract is signed, customers' select additional home inclusions -- like perhaps a pool, double garage, and under floor heating. It's a classic "add-on" business model.
But now imagine including the infrastructure needed to support a smart-home service in every home you build. This could support services such as an intelligent security or smart-heating system -- turned on when the house is built or activated later by the customer through a mobile app. Now through digital add-ons, your company has differentiated itself by establishing an enduring relationship with the customer, a relationship usually lost when the house is built and the keys handed over.
But it's even better than this. Now through software and services your company is creating new lines of business and recurring revenue streams -- from security, maintenance monitoring, heating, entertainment, and gardening. That's not disruptive technology -- it's a disruptive business model and it's transformational.
So imagine buying a car and having the option to activate smart services after purchase. Not sure if you want the model with the turbo? No problem, we offer a telematics service where additional muscle can be delivered to your vehicle when you need it and turned off when you don't. That's Internet of Things meets cloud and mobile -- the convergence of disruptive technologies doing what they do best: rewriting the traditional business rulebook.
Of course it's easy to scoff at these examples, but are they really so crazy? Today there are real-world cases where savvy businesses are disrupting markets with practical applications in our connected world.
Take, for example, a UK company called Insurethebox. This business has developed a telematics device that can be fitted to a car to monitor driving behaviors. Insurethebox has wrapped the hardware with software and services that allow customers to purchase insurance according to the number of miles they expect to drive in a year and then monitor usage from a personal portal. Furthermore, if they drive safely they'll be rewarded with bonus miles that help keep their premiums down. That's the Internet of Things meets cloud meets gamification -- again, highly disruptive.
What's exciting about examples like Insurethebox isn't so much the technology, but the opportunities created. The telematics hardware is only a means to an end, the real deal is the additional monitoring apps, APIs, and services, which when taken all together allow the company to deliver new and compelling value.
I expect more companies to exploit the Internet of Things to innovate where it really counts -- with business models. Some of these will be hybrids of existing subscription models, like perhaps offering "sensor-as-a-service" and analytics services, or even delivering freemium services through integrated apps.
Other businesses will start out with one market in mind and discover that the technologies unlock opportunities in other areas not initially considered.
That's the beauty of new tech and the business disruption it causes -- you never know what to expect.    
InformationWeek's new Must Reads is a compendium of our best recent coverage of the Internet of Things. Find out the way in which an aging workforce will drive progress on the Internet of Things, why the IoT isn't as scary as some folks seem to think, how connected machines will change the supply chain, and more. (Free registration required.)
Never Miss a Beat: Get a snapshot of the issues affecting the IT industry straight to your inbox.
You May Also Like
---