How App Strategies Are Evolving
How App Strategies Are Evolving
Applications have evolved from large monolithic structures to their decomposed equivalents. The trend will continue with some interesting twists.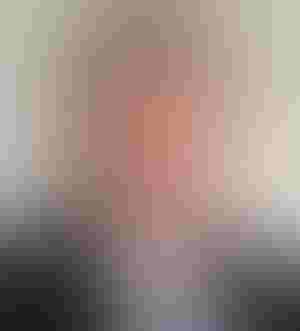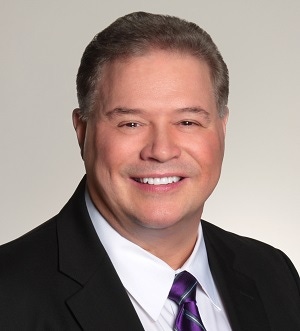 The nature of applications and the way humans interact with them has changed based on the technologies available and the philosophies of the era. There's been a shift from monolithic enterprise applications to SaaS applications and apps, both of which provide users with more choices than they've had before. Instead of adapting work styles to an enterprise application's rigid design all the time, users have been able to choose SaaS options and apps that enable them to do their jobs faster and more effectively.
Enter microservices, and the decomposition of applications is even more granular.
"I think the biggest thing for any type of decomposition at this level is the key criteria for how granular you go and what makes sense," said Jimmy Pham, principal director of cloud platforms and application modernization at global management and IT consulting firm Booz Allen Hamilton. "From a pure application architect perspective, I always work with a team to define a domain-driven design, down to the context of what makes sense to be encapsulated in an independent function."
Meanwhile, the consumption of functionality has been evolving from computers to mobile to IoT.
"I don't think microservices alone changes the definition of apps. It's definitely a very important factor. I think the cloud and edge computing … AR, VR natural language processing and AI play a big part in changing how we define what an app is and what I call consumption model," said Pham.


Jimmy Pham, Booz Allen Hamilton
Instead of a user having to identify and choose functionality, such as finding and downloading an app, functionality will be increasingly orchestrated based on a desired outcome, by the user or a system that's acting on behalf of the user. For example, Gartner foresees the emergence of individual workspaces.
Gartner predicts individual playlists
Gartner recently predicted that 40% of working professionals will orchestrate their business application experiences by 2023. Business units or IT will make capabilities available so employees can create their own "playlist."
According to Gartner VP Gene Alvarez, traditional enterprise applications were like traditional music albums: One had to buy an entire album just to get access to a single song. The computerized parallel is that users have only tended to use a fraction of the functionality available in large, monolithic enterprise applications.
Since different departments and individuals have unique requirements, they began creating their own "mix tape" of modular capabilities. The "playlist" Gartner predicts is more like music streaming.
"Now, we have people who want individualized workspaces because I and my work style may be different than the person sitting next to me," said Alvarez. "Mainstream [organizations] are looking at APIs. The futuristic ones are saying they need to move to what we're calling a 'packaged business capability' world."


Gene Alvarez, Gartner
A packaged business capability is a mini app that vendors will make available as part of a suite. Users will subscribe to packaged business capabilities that are connected via APIs and then users will assemble the pieces as necessary to do their jobs. Citizen developers will be able to supplement a vendor's packaged business capabilities with packaged business capabilities they build themselves.
"Salesforce announced their API exchange at Dreamforce and they have an AppExchange where people can extend the Salesforce environment, so it's more tailored to their organization," said Alvarez. "We'll see the tailoring continue down to the individual. We're going to see the likes of SAP and Oracle doing this."
More importantly, 63% of CEOs plan to transform their business model, but all of the software their organizations have purchased up until now reflects their company's past or current business model.
"Enterprise applications are going to be affected by this trend," said Alvarez. "Individuals will be more focused on business outcomes than just technology implementation."
The vendors offering packaged business capabilities will provide customers with multi-experience tools that have composition and assembly capabilities so individuals can create their own packaged business capabilities.


Manish Mistry, Infostretch
Meanwhile, marketplaces will persist as a means of procuring functionality.
"The key to this is having a great marketplace … you see that in the enterprise, you see that in almost any platform, not just the mobile platforms, iOS, Android, but also machine learning [and] the AWS marketplace," said Booz Allen Hamilton's Pham. "There's too much out there and there has to be an ecosystem or a marketplace that makes [consumption easy]."
The goal is outcomes
Organizations and individuals have used applications and apps hoping to achieve some sort of outcome. However, the outcome is often limited by the capabilities of the application or app.
"Currently, experiences are defined in such a way that only engineers can [build them]. The business says I want this, can you make it happen?" said Manish Mistry, CTO at digital consulting firm Infostretch. "The next generation is I want that and I'll make it happen. In the background, there's all of this functionality and when I define the outcome, those things come together for me. I don't even know what they are."
Booz Allen's Pham agrees.
"From an end-user perspective, I just need to do something. [If] I need some information, I have multiple ways of getting to that, whether it's using an IoT device, natural language input or hopefully soon, augmented or virtual reality to actually interact with things," said Pham. "It's really not, what do I pick? It's more like, I need to make an appointment. That's basically it. I need to do something. And I think that's the trajectory that we're headed."
The future of apps is no apps, most likely in the longer-term future. However, that does not mean the users won't be able to shape experiences based on their personal preferences, such as using Uber versus Lyft or vice versa.
However, in the enterprise, capabilities will still need to be vetted based on governance policies for security, compliance, etc. On the user side, recommendation engines will help users avoid the underlying complexity of possible choices, according to Pham.
Bottom line
The future of apps is less friction. Instead of being constrained by the functionality of an enterprise application or app, users will enjoy experiences that are driven by desired outcomes, whether the end-user fashions the experience from the capabilities made available to that person or a system acts on behalf of the user, orchestrating the details in the background.
The emerging paradigm provides end users with greater freedom to achieve their goals, and it just may result in more innovation.
For more on the future of applications, check out these articles:
Modern App Dev: An Enterprise Guide
9 Ways to Improve IT and Operational Efficiencies in 2020
The Most Important Agile Trends to Follow in 2020
Watch Out for New Barriers to Faster Software Development
Never Miss a Beat: Get a snapshot of the issues affecting the IT industry straight to your inbox.
You May Also Like
---