Inside New York-Presbyterian Hospital's Major Mobile Upgrade
Inside New York-Presbyterian Hospital's Major Mobile Upgrade
Executives from New York-Presbyterian Hospital describe how they brought directories and communications into the 21st Century in this InformationWeek Elite 100 profile.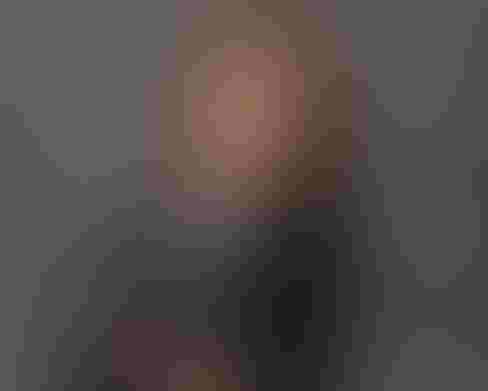 <p align="left">Aurelia Boyer, Senior VP and CIO<br />
Continued from preceding page
team developed a system that allowed people to assign themselves to those teams on a daily basis. The self-assignment nature of the application was successful in getting people to buy in, but it still left a problem: Team members still had to go to a desktop computer in order to log in and do the self assignment.


Dr. Peter Fleischut, Associate Chief Innovation Officer
Fleischut explained: "What we did was take the concept and expand it out and create an application that was multi-modal and mobile. It allowed our providers, and other non-provider staff, to have that information available to them on their phone." He described the major development as one of integration. "We brought together a multitude of different databases into one source, took a number of different applications and brought them together into one platform," he said. "Now a provider would be able to connect with the care team of any patient. They could call, they could text, they could message from that device."
The communication that needs to happen isn't limited to individuals, either. "We know that people not only want to communicate person-to-person, care team to staff, and vice versa, we also want people to be able to connect with locations throughout the institution," Fleischut said. "We want nurses and providers to be able to call directly into an operating room, or call into a cath lab, or call into an emergency room. so if a patient is coming in from the emergency room to the floor, the nurse on the floor can call directly to the emergency room to find out who was taking care of that patient."
Boyer said that the speed of the new communications changed the very nature of discussions between team members. "The communication that took time before now happens instantly," she said. "It's more synchronous, patient issues get solved more quickly, and everything moves faster because of that."
The Crowd Gets It Right
In order to keep all the information current and accurate, Fleischut and his team turned to the users themselves. "We implemented a process where anyone can update the information on anyone throughout the institution or any location," Fleischut said. "Within hours, that's updated within the application. What we're really doing is crowdsourcing the information, so we have the most up-to-date information within the institution."
Of course, with any crowdsourced information there's the question of accuracy. That question can be especially important when the information concerns a patient's health. With NYP Connect, the drive for accuracy started with the design. "The first thing we did was consult with 300 to 400 individuals throughout the organization, so when we brought all the databases together we also brought best practices, so all the data is the most accurate," Fleischut said. "The second thing is that we don't allow anyone to actually overwrite the information. They can submit information that we then review before anything is overwritten, so that we don't run into any issues. To date, all the submissions have been 100% valid."
In addition to accurate data, Boyer said that the new system has resulted in completely updated data. "When it was a paper telephone book, we'd ask people to tell us their changes and we didn't get great cooperation. It was sort of a massive effort to say whether everything was correct," she said. "Then, we moved to an online phone directory, and I think people were more inclined to use it because it was online. But when you make the tool so integral to their day-to-day work and it saves them so much time, there's a lot more motivation to keep it up to date."


The NYP Connect App
The ability to personalize the information so it's valuable to the individual in the palm of their hand is critical. The sense of ownership they're given is critical for helping users want to make sure the information is as timely and accurate as possible.
Finances And The Future
Beyond simply making users feel good about their phones and the ability to find people, NYP Connect represents a very real cost saving for New York-Presbyterian Hospital. "For every 500 users, we save about 100 hours every day," said Fleischut. "That was based really around two features: Sending out pages, and finding someone to call them over the telephone."
With time savings documented, patient care improved, and users made happier, what's next for Fleischut and his team?
"An important part of this process is having a platform that people are on. We're seeing the use go up exponentially, so I'd say that the goal is to add features to this platform," said Fleischut. "Really facilitating workflows is where we want to go." Boyer agreed, but went farther in her statements about the future.
"Where we think we're going to go is a series of small applications," Boyer said. She explained that many people in the healthcare field are trying to use EHR as the foundation for every information application in the organization. She doesn't like that approach because, she said, the records were never intended to be the basis of a business process application. "[EHR] is really just the electronic version of a paper chart, and it's not really a workflow engine," Boyer explained.
People are accustomed to using a variety of small apps for different functions, and New York-Presbyterian will continue to use that model for the foreseeable future. The real key, Boyer said, is getting more employees to use the apps, and share what they learn from their use. "Getting people excited about new apps, using them in new ways, is opening things up to new discoveries, and we're going to follow those new discoveries."
The real key, said Boyer and Fleischut, is building a flexible platform that brings together many different databases so they can be used by the greatest number of people. Boyer is realistic when she talks about the importance of the foundation and individual apps. "It doesn't have to last forever," she said. "It's going to evolve."
Never Miss a Beat: Get a snapshot of the issues affecting the IT industry straight to your inbox.
You May Also Like
---