Launching a New Office Overseas? Engineer It for Success
Launching a New Office Overseas? Engineer It for Success
Having learned from his experience opening an operation in Norway, Tapad's Jeff Olchovy shares his advice to others planning overseas expansion.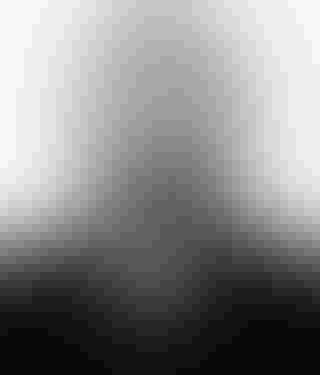 Did you know that Norwegian employees are expected to give three months notice before leaving their company?
If not, I was in the same boat half a year ago when our CTO approached me about building an engineering team in Oslo. Our company was experiencing international growth and a healthy market was waiting for Tapad in the Nordics. It was also time for our engineering organization to scale beyond our New York City headquarters to work on our global product portfolio and, given our business expansion to the Nordics, we decided to build our second engineering hub in Oslo.
We considered hiring even more engineers in New York to support the new opportunities abroad, but once we took into account 1) the hyper-competitive US job market, and 2) that our global company's systems would be live across more time zones, the scales began to even out.
I expect that more companies will follow suit and embrace a similar strategy for sourcing engineering talent as competition in the U.S. hiring market continues to increase.
Perhaps your company is already moving down this path, or maybe it's one you would like to explore in order to diversify your tech talent or to pursue growth in new markets. Either way, there are a few things we've learned from opening our Oslo engineering hub -- successes and challenges alike -- that may make it a smoother journey should you choose to embark:
Don't just acknowledge cultural differences, embrace them
Saying that you should fully understand the cultural differences across your teams may seem like a no-brainer, but trust me, it's easier said than done. Cultural differences manifest themselves in both the big and the small, and you must be ready to maneuver with them. To start, make sure you have a comprehensive understanding of hiring and recruiting in that region.
Even though our company had a healthy and mature recruiting process, this was the area where we learned the most. For example, we found it necessary to reword the messaging used to explain our technology and our business model to potential candidates. While what we do may be commonplace in the U.S., some of our products -- and moreover, the marketplace for those products -- may not be established in other regions. Adding more exposition and trust-building to our messaging was necessary if we wanted candidates to pursue our job opportunities. To help gauge whether your hiring and recruiting processes are applicable to your new market, make sure you are able to answer the following questions:
Is your product and business model already familiar to this region?

Do people in that country value similar things?

How does the work-life balance differ from the US?

Are there any quirks and nuances regarding resignation and notice periods?

Is the onboarding process set-up in a way that makes sense to this region?
Set expectations on the homefront before launching abroad
Success overseas starts on the homefront. While we did our best to pre-set expectations about how our two offices should work together, there were a few things we had to learn along the way:
Autonomous, but not separate: We found that we are most productive when we have full autonomy without disengagement from our business headquarters. We knew from Day One that we didn't want to be treated as remote contractors or consultants, but we didn't have enough personnel to form a discrete engineering team at the outset of our venture. As we grew, we were able to take on more responsibility and have more autonomy, but even more effort was required to remain in the thoughts and minds of our stakeholders and peers in New York.
Flexibility and cooperation were crucial, especially in our first few months. Keep communication lines open, and let the remote office evolve autonomously to best suit the needs of its local employees.
Agree on a scope-of-work: Opening an office is much more daunting than one realizes. Make sure that whoever is in charge is fully supported and has resources on-hand. If what's required of them goes outside their scope of work, make sure that's clear. This avoids anyone biting off more than they can chew, and it helps to make for a smoother transition across the board.
One way to ease this transition is to use a co-working space during the initial months to help ease the transition. We chose MESH, and they have been helpful when navigating these cultural differences.
Expect turbulence, but stay flexible: It goes without saying that there will be bumps in the road. Maybe the pool of potential candidates isn't as large as you initially thought, or perhaps your new recruits aren't taking well to the company's incumbent processes. Always leave room for change and approach it thoughtfully and practically.
The development process that works best in one location may not be optimal in another location with a new set of engineers, so don't impose processes if they are not working. Keep in mind that this is more than just a geographic adjustment. There are many dimensions at play, so be patient and stay open to new ideas.
With demand for engineering talent continuing to increase, establishing a second engineering office overseas is both an exciting and viable opportunity. We've learned a lot from this endeavor, and with a few best practices in mind, we hope it's something you're eager to take on as well.
Jeff Olchovy is a Principal Software Engineer at Tapad where he leads the company's Platform Practice -- the cross-functional engineering group responsible for laying the foundation of Tapad's software systems. With over nine years of development experience, Jeff has played a critical role in building Tapad's engineering team. Jeff was recently appointed to help spearhead Tapad's engineering efforts at the company's new Oslo office.
Never Miss a Beat: Get a snapshot of the issues affecting the IT industry straight to your inbox.
You May Also Like
---