MillerCoors' $100-Million IT Lawsuit Warning
MillerCoors' $100-Million IT Lawsuit Warning
There are lessons to be learned by CIOs planning outsourcing projects in the dueling lawsuits involving MillerCoors and HCL.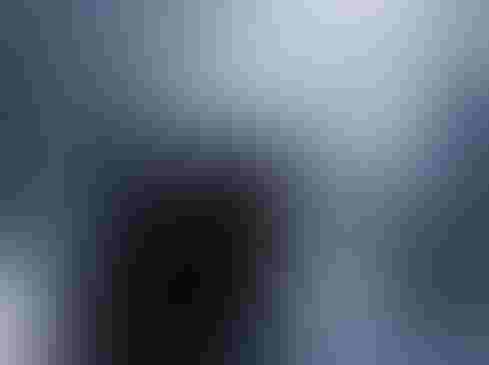 MillerCoors' $100-million lawsuit against an IT contractor is getting messier. The contractor, HCL, recently filed a counterclaim disputing the brewer's allegation that it owns responsibility for a troubled ERP project.  HCL is accusing the brewer of making it a "scapegoat" for its own problems.
This back-and-forth between MillerCoors and HCL, the India-based IT outsourcing firm, over an SAP deployment is taking place in an Illinois federal court. It's shaping up to be a brutal battle and a warning for IT managers.
What is happening between MillerCoors and HCL is something no IT manager ever wants to face. But how did two successful and resourceful firms end up in a federal court over an IT project? How did it get this bad?
Experts who negotiate IT contracts and study software deployments say big projects have trip wires at every turn.
Communication problems, delays in decision making, hasty contracts and confused loyalties can lead to deployment problems. If organizations aren't prepared for the large number of decisions ERP projects require, delays and cost overruns may be a consequence.
An SAP deployment may require as many as "100,000 decisions," from minor to major, said Jim Johnson, founder and chairman of The Standish Group, a research group focused on software project management. Decision delays are the leading problem in projects, and result in people "pointing fingers and people get mad," he said.
In March, MillerCoors lodged a complaint in court seeking $100 million in damages from HCL over an SAP project intended to integrate processes across the brewer's business. An RFP for the project was issued in 2013 and HCL was the successful bidder.
In court papers, MillerCoors claimed that the contractor "repeatedly failed to meet project deadlines," did not deliver software free of defects, and "failed to provide an adequate staff with the requisite skills" and to meet its commitments.
In June, HCL filed a counterclaim, alleging that MillerCoors is using "HCL as a convenient scapegoat to shield its own leadership from blame." It claims that MillerCoors could not "communicate accurately" what it wanted HCL to accomplish with the project.
The project, according to an HCL's filing, was intended to create more than $550 million in costs savings by consolidating MillerCoors' and Molson Coors' supply chain. In 2016, the Molson Coors Brewing Company completed an acquisition of SABMiller's 58% stake in MillerCoors, a joint venture formed by both companies in 2008.
None of the experts contacted was commenting on this specific lawsuit. What they did discuss are the issues that can hurt IT contracts. 
One problem is the IT staff can feel more aligned with the vendor than their own employer, said Robert Brewer, an attorney who works on technology contracts as co-chair of Bass, Berry & Sims' Intellectual Property & Technology group.
The staff may have a history of working elbow to elbow with this vendor, and may feel particularly close, said Brewer. This alignment means "major problems don't get escalated to senior management until after it's too far gone," he said
The contracts themselves can offer signs of problems, according to Brewer. For instance, "if there are a lot of responsibilities that are listed as joint (client and vendor) or the responsibilities are too high level, the parties typically have not drilled down far enough in assigning each party's responsibilities," he said.
Sometimes both sides will try to get the contract done too quickly, and "gloss over things that probably shouldn't be glossed over," said Brewer.
Paige Boshell, an attorney at Bradley Arant Boult Cummings, advises clients to put as much detail into contracts as possible. The key is detailing "concrete objective steps, expectations, measurements, standards and remedies so that you can point to something very specific and say 'this was not done.' That really helps in dealing with disputes later on," she said.
How the payment is arranged is also important. "If you're paying 50% upfront to a vendor then the vendor has all the leverage through implementation," said Boshell. Instead, payments should be tied to an acceptance process "so the customer has leverage along the way," she said.
[There are more lessons to be learned by CIOs in Amazon and Sears, Tales of Two Retailers.]
The importance of strong executive sponsorship was stressed because it all ties back to decision making.
Johnson said the biggest problem in these projects is "decision latency." He believes decisions on projects of this type should be made in an hour -- even a decision turns out to be wrong, the bigger cost to a project are delays.
"A decision delay that results in lost time can't be recovered from," said Johnson.
The case is MillerCoors LLC versus HCL Technologies Limited and HCL America. It's being heard by Judge Amy St. Eve  in U.S. District Court for the Northern District of Illinois, Eastern Division.
Never Miss a Beat: Get a snapshot of the issues affecting the IT industry straight to your inbox.
You May Also Like
---