Mobile Health Apps Have Role In Ebola Crisis
Mobile Health Apps Have Role In Ebola Crisis
Mobile health apps could play a bigger role than they have to date in speeding the response to a global health crisis.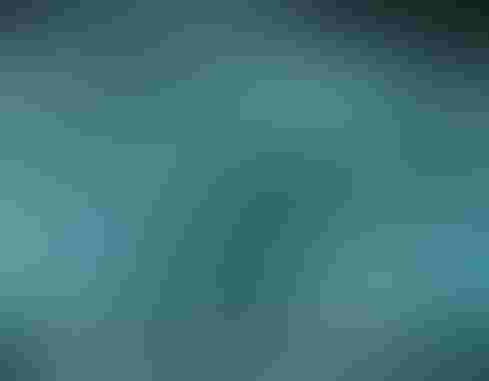 The Ebola virus.<br /> (Source: <a href="http://commons.wikimedia.org/wiki/File%3AEbola_virions.png"target="new">Wikimedia Commons</a>)
As mobile technology takes a more prominent role within our healthcare systems and the ability to manage and track one's own wellness shapes the mHealth marketplace, it is fair to question how these technologies can help in times of international crisis.
The Ebola virus is dominating global headlines and causing widespread panic across the African continent, not only because of its shocking mortality rate (over 55% so far in this outbreak) and growing death count (currently standing at 1,229, according to the Centers for Disease Control & Prevention), but also due to propaganda and hysteria related to claims of government conspiracies and punishment from God. More rational anxiety is spreading among intergovernmental organizations and aid agencies that understand that with no proven treatments this has the potential to become a much bigger problem than it already is.
The importance of traceability
What I find most disturbing as I follow this global crisis -- usually via Twitter or one of many news apps on my smartphone -- is the lack of coherence surrounding traceability. With cross-border and cross-continental travel becoming readily available to the African population, more must be done to track those who may have come in contact with the virus. In the absence of any effective treatment, traceability is key to containing Ebola's spread -- from understanding where the outbreak started and where infected patients are located (many of whom have fled quarantine) to obtaining up-to-date information on the spread of the virus and the 21-day patient monitoring process.
[Do electronic health records need a design overhaul? Read EHRs Must Fit Into Doctor-Patient Relationship.]
So how can mobile health technology help improve this situation, which Médecins Sans Frontières projects could take six months to control?
Availability of mHealth apps
There are several key requirements to ensure that mHealth applications are available and usable in sub-Saharan Africa. The technology must be at hand, the applications affordable or free, and importantly, connectivity must be available. With Africa boasting the fastest growth in mobile subscribers in the past decade -- predicted to reach 1 billion by 2015 -- technology requirements shouldn't be a restriction. In addition, many leading mobile and service providers are offering low-cost smartphones and broadband to encourage usage.
GSMA, the trade body representing mobile operators, has recently appeared in in the press touting its Mobile for Development mHealth program, which aims to help African countries reach many of the United Nation's millennium development goals. This program is a shining example of how mobile applications and smart technology are being used today to facilitate, track, and share healthcare information in resource-poor areas.
This begs the question: Why are these technologies not being fast-tracked to assist in the Ebola outbreak? With rapid point-of-care manufacturers pushing to develop tests that identify Ebola without the need to send patients and samples to off-site labs -- a risk in itself -- shouldn't mobile technology that reads, shares, and tracks results and offers medical advice also be implemented?
A handful of applications already exist that allow users, aid workers, and other medical practitioners to test and share results for illnesses such as HIV, malaria, and flu using only a smartphone. Why are such technologies not being used to test and track Ebola? Geo-referenced, real-time maps of infected patients could be key to tracking and controlling the spread of the virus. In a potential global crisis such as this, the World Health Organization has already called on governments to use exceptional measures, and the US FDA has bypassed its normally rigorous approval processes to fast-track military technology for civilian use.
Clearly barriers to deploying new technology can be overcome, especially when doing so can help reassure citizens and legislators that everything is under control. Perhaps the reason that real-time mHealth tools haven't yet been embraced in this outbreak -- nearly nine months after it started -- is that they would highlight just how out of control the situation is.
Unless action is taken imminently, the time for proving the strength and ability of mHealth applications in a global crisis will have passed. I believe we must first understand the collaborations and alliances required to promptly ensure that the most up-to-date technology is available. By working together, smartphone providers, mobile networks, application developers, and global health organizations can plan and prepare for events such as this, and educate those in resource-poor locations. Only then will mHealth lead the way in global healthcare.
Rather than worrying about how long it will take to control of this outbreak, governments should focus on whether they will ever be able to fully contain it if they don't manage it within that six-month window. Recent outbreaks of SARS and influenza should have served as warnings about the globalization of emerging disease threats. A global Ebola outbreak would have previously unimaginable consequences, not just for healthcare but all economies and humanity in general. Only by quickly understanding the dynamics of disease spread can we have any hope in winning the fight.
In its ninth year, Interop New York (Sept. 29 to Oct. 3) is the premier event for the Northeast IT market. Strongly represented vertical industries include financial services, government, and education. Join more than 5,000 attendees to learn about IT leadership, cloud, collaboration, infrastructure, mobility, risk management and security, and SDN, and explore 125 exhibitors' offerings. Register with Discount Code MPIWK to save $200 off Total Access & Conference Passes.
Never Miss a Beat: Get a snapshot of the issues affecting the IT industry straight to your inbox.
You May Also Like
---