MSP Consolidation Crunch: What it Means to Your IT Team
MSP Consolidation Crunch: What it Means to Your IT Team
With a wave of acquisitions going on across the managed service provider market, enterprise IT leaders have to rethink where they get their own services.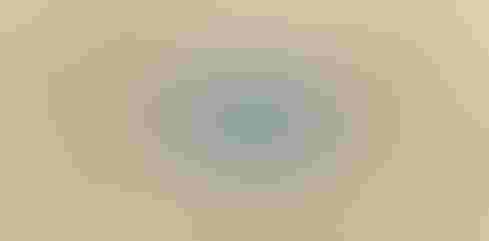 Image: Magele-Picture - stock.adobe.com
The direction the managed service provider (MSP) market is headed in looks strikingly familiar to the cloud consolidation cycle we witnessed a few years ago. The reason for the expected consolidation is that personalized services and benefits that smaller MSPs have used as differentiators are quickly eroding. Therefore, businesses engaged with local managed service providers should be on notice that their friendly provider and associated technicians will likely be scrambling to acquire -- or be acquired -- to remain relevant.
Let's find out exactly why MSP consolidation is likely to occur, along with what it might mean for your business's long-term managed services strategy.
Why you should expect MSP consolidation
Today's MSP market is full of profitable providers both small and large. Many of the smaller, locally-focused providers evolved out of the traditional IT consulting and technology reseller model. But in the last couple of years, these technology consulting companies have found success by moving away from one-off design and implementation projects to become a full-service operator that also manages the solutions they implement. This managed services model is appealing for technology consulting owners because it creates a steady and predictable revenue stream. Thus, we've seen many IT consulting companies jump into the MSP market with both feet.
Smaller MSPs have also built their customer base differently when compared to larger competitors. Most leveraged existing relationships they already had. That meant that MSP clients are geographically local. This allowed the customer and service provider to interact both physically and virtually. This commonly included the physical deployment of technicians to customer locations for break/fix, troubleshooting and ongoing maintenance purposes. The ability to have local, on-site support was a benefit that many customers initially desired as they evaluated whether the managed services model was right for them.
Yet, there are two distinct problems with this model from a long-term perspective. As managed service customers become increasingly comfortable with the idea of virtualized maintenance and support, what they consider to be important is likely to change. For example, when technical problems arise, MSP customers are becoming increasingly comfortable working with a technical support team that's hundreds or thousands of miles away. If services operate as intended, having a technician physically on location is no longer a necessity.
Second, it's safe to say that enterprise technology is advancing to the point where most troubleshooting and maintenance tasks no longer require a technician to physically be on site. Cloud-managed devices have largely removed the intelligence from on-premises locations. Additionally, software defined networking and zero-touch hardware and software provisioning allow for the remote setup and configuration most infrastructure equipment.
What MSP consolidation means for your business
As the MSP market evolves into one where on-site interactions are no longer required, customers will begin looking beyond this need and instead begin focusing on the service providers' ability to provide the most amount of services at the lowest possible price. Thus, for better or worse, we're going to begin seeing larger managed service providers ratcheting up their ability to roll out new services, bundle multiple services and generally create competitive advantages that smaller providers cannot match. This is exactly what we witnessed during the cloud consolidation crunch that started around 2012.
That said, business leaders that are actively engaged -- or seeking contracts -- with local managed service providers should not be overly concerned just yet. Business savvy MSPs should have anticipated the need to acquire or be acquired in order to survive. Hopefully, processes are in place to keep any end-customer disruptions to a minimum while consolidation is occurring. One should also assume that the processes and level of service offered today by these smaller MSPs may be drastically different in just a few years' time. Therefore, it's important to decide on whether you still value the short-term advantages smaller MSPs hold -- or if you should start taking a closer look at larger MSP service offerings knowing full well these services and associated processes will be around for years to come.
Never Miss a Beat: Get a snapshot of the issues affecting the IT industry straight to your inbox.
You May Also Like
---