Multi-Vendor Infrastructures Are Easier Than Ever to Manage
Multi-Vendor Infrastructures Are Easier Than Ever to Manage
Now might be the right time to expand your horizons and take a second look at a best-of-breed technology adoption approach.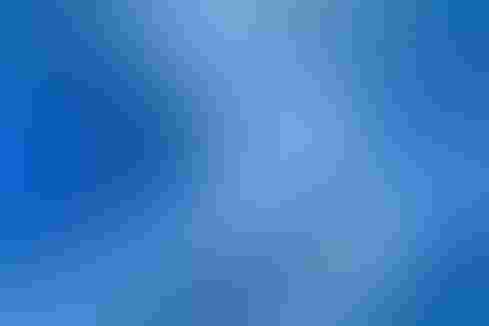 Image: Nuamfolio - stockadobe.com
Limiting the number of vendors used in an IT infrastructure has been common tactic for decades. This strategy has proven time and again to save time and money when it comes to end-to-end implementation, troubleshooting, monitoring and interoperation. Yet, the single vendor approach may no longer be the right method to take these days. In fact, many of the previously overwhelming factors against multi-vendor infrastructures can now be addressed.
Let's look at a few reasons why that is, and why multi-vendor infrastructures may give businesses exactly the equipment they need with far less headache than ever before.
A move toward standards-based platforms with open APIs
The first reason that multi-vendor infrastructures are easier than ever to build and manage has to do with the fact that previous closed and proprietary infrastructure components have since been opened. Proprietary protocols, logging mechanisms and management interfaces used to be a major roadblock. It made it so a best-of-breed infrastructure component implementation would have been an administrative nightmare. But over the years, customers began avoiding these closed systems in favor of standards-based mechanisms that were universal no matter who the manufacturer was.
Second, IT administrators began seeking ways that data could be pulled out of infrastructure equipment, then manipulated and/or analyzed for the purpose of making intelligent decisions. Again, many infrastructure vendors used proprietary data collection processes that kept data access and analysis inside a closed system. Thus, infrastructure operators opted to avoid these closed ecosystems in favor of open source infrastructure alternatives that included open application programming interfaces (API). Seeing this trend, major infrastructure manufacturers had no choice but to include APIs that allowed administrators access to data -- and more importantly -- the ability to automate processes across a multi-vendor environment.
Improved cross-vendor cooperation
Most infrastructure companies focus on just a few aspects of an average enterprise infrastructure. Thus, these vendors have found that they're better off cooperating with one another to streamline and nullify the challenges their customers might encounter when managing a multi-vendor environment. Technology partnerships between infrastructure vendors are now more common than ever before. These partnerships provide cross-vendor interoperability information, best-practice implementation guides and other aspects that administrators would find useful when working to integrate multi-vendor equipment into the overall IT infrastructure. This also includes improved cooperation when troubleshooting problems that require support from two or more vendors. Infrastructure companies have finally realized that "passing the buck" when troubleshooting in a multi-vendor environment is highly detrimental to their ongoing success.
Vendor-agnostic control and end-to-end monitoring
The management and control of infrastructure components used to be siloed architectures. Network vendors had their own management platforms as did server, OS and other infrastructure components. That meant that the more vendors that were in the infrastructure, the more disjointed control became. The turning point, however, began on the server side of the business once virtualization became a popular alternative to managing stacks and stacks of bare-metal servers from different vendors. It was here that server administrators realized they could manage, control and monitor their servers regardless of the underlying hardware. Since then, this concept has moved to other aspects of the infrastructure. We're now to the point where software overlays can centrally control servers, wired and wireless networks and even multi-cloud environments with little regard to what the underlay hardware and software is.
It's time to rethink the single vendor approach
Those that continue to believe in the philosophy that a single vendor approach is the best way to streamline implementation and management may want to reconsider. Evolutions in technology and demands by customers have significantly reduced the hurdles of multi-vendor management to the point where they're relatively equal in many real-world situations. Thus, now might be the right time to expand your horizons and take a second look at a best-of-breed technology adoption approach.
Never Miss a Beat: Get a snapshot of the issues affecting the IT industry straight to your inbox.
You May Also Like
---