Office Everywhere: Remote Work Going Forward
Office Everywhere: Remote Work Going Forward
Almost overnight, companies pivoted to remote work, but long-term viability requires an all-in commitment to digital transformation across technology and culture.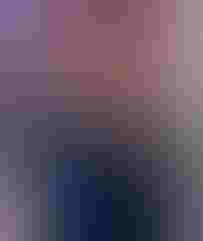 Three months ago, the world we lived in was a vastly different place. The idea of full digital transformation was something most chief information officers and business leaders aspired to achieve but at their own pace. While many companies were on their way, nothing could have prepared them for the world we're navigating now.
In the blink of an eye, we went from a Digital Transformation Evolution to a Digital Transformation Revolution as entire industries and organizations that used technology on the periphery to do their jobs became entirely dependent on it, while workforces rapidly pivoted to a "work from anywhere" culture to survive.
To make remote work practical in the long term, CIOs and business leaders need to consider rapid digital transformation in both their company's culture and their IT infrastructure. 
Empowering a culture for remote work
Many organizations are now working hard to establish a culture that complements a new remote work reality, and everything associated with it -- limited workspaces, homeschooling children, cooking, cleaning, conference calls, longer hours and other work-life aspects.
In addition to mobile collaboration tools and cloud infrastructure, workers also need flexible schedules and empathetic managers that empower them to be productive at home. By creating an agile, supportive culture that embraces change and commits to transparency, leaders can guide teams through this seismic work shift.
To create structure, more companies will explore ways to optimize productivity, potentially abandoning the typical 9-to-5 day and weaving remote working protocols into their standard HR policies. There likely will be a learning curve for managers too, as many will search for a balance between holding their teams accountable and giving them enough autonomy to do their jobs.
Technology has a particularly important role to play in connecting teams, as managers may replace impromptu hallway conversations with more frequent, shorter virtual meetings, or use messaging features in collaboration tools to resolve roadblocks. Once people trickle back into the office, managers need to prepare to give all their workers, regardless of whether they're in the office or at home, the same level of attention and resources 
How will businesses reprioritize goals in a digitally transformed world?
If creating a positive company culture is at the top of the list, leaders need to find innovative ways to engage employees when after work happy hours are no longer possible. The absence of face-to-face interactions can cause people to feel unmotivated and disengaged, so reinforce your organization's values through virtual celebrations, team-building exercises, and increased merit recognition to substitute in-person social interactions. Helping teams understand their role in the success of the company will help retain talent even when the market rebounds. 
Organizations may also look at recruiting efforts as a remote workforce can level the playing field for those who can't physically be in the office, like parents who are primary caretakers for their children. At home, parents have the flexibility to meet the school bus or drop kids off at practice while also doing their job. Employers who embrace a more flexible and family friendly working environment can attract a diverse set of talent in the long run.
Prioritizing seamless technology to meet remote work demands
Advancements in technology -- pervasive high-speed internet, cloud infrastructure, security, collaboration platforms, devices, and services -- empowers people in the office. As employees, we don't think about the systems that enable productivity at home but there's now added strain on IT departments to remotely manage, purchase and deploy the best technology for them.
IT teams need to connect the dots across software, services, and hardware to create a remote work ecosystem that is always available and fully functional outside the corporate walls. From a device perspective, creating the best work from home experience possible requires resilient high-performing computers, larger monitors and higher definition cameras and speakers.
On top of those devices, AI and machine learning tools can automate processes to bring out the best performance in workers. An underlying cloud infrastructure connects everything together, so teams can collaborate, access the same data and use shared services in the office and at home.
As the way we work changes day by day, businesses must rethink how they structure themselves in a digital world and how leaders keep their teams motivated remotely. Organizations that continue to drive their digital transformation by creating a strong technological and cultural foundation are better positioned to succeed in the future that lies ahead.

Brooke Huling is vice president at Dell Technologies with the heart of an entrepreneur. With over 16 years of product and technical strategy experience, Huling has grown her career in enterprise management solutions from the ground up. With her roots as a customer database and quality engineer, she moved quickly into solutions for unifying workspaces where she has frequently worked on the conversion of waterfall to agile development best practices and how agile can coexist within a longer corporate planning cycle.   
Never Miss a Beat: Get a snapshot of the issues affecting the IT industry straight to your inbox.
You May Also Like
---