Salary Survey: Predictive Analytics Careers Offer Pay Equity
Salary Survey: Predictive Analytics Careers Offer Pay Equity
Women professionals can expect to earn just about as much as men in predictive analytics, according to the 2018 Burtchworks salary survey.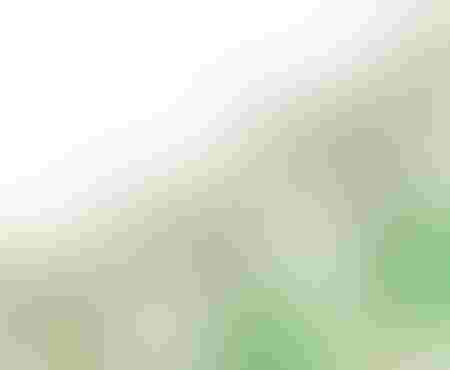 Image: jansucko/iStockphoto
Women in IT who want to be paid what they are worth instead of $10,000 less than their male counterparts may want to consider a career as predictive analytics professionals instead. A new salary survey by recruitment firm Burtchworks, which specializes in quantitative professionals, shows that women are paid close to exactly what men are paid in the predictive analytics field. That is not the case among those in IT, as InformationWeek reported recently as part of the 2018 Interop ITX/InformationWeek IT Salary Survey.
The Burtchworks survey of 1,791 predictive analytics pros this year has been conducted on an annual basis since 2013, and shows that women at almost every level of experience make 95% to 97% of what their male counterparts earn at the same job level. The only exception in this year's survey is for level 2 managers -- those who are responsible for executing on strategy and who have between 4 and 9 direct reports. In this role at this level, women earn the same as men. 
"Our data that we've collected over the past six years has shown women's salaries in predictive analytics are on par with men's in most cases, including in the specialized subset of data science," Burtchworks partner and executive recruiter Katie Ferguson told InformationWeek.
The Burtchworks survey for 2018 provided a number of key details about predictive analytics professionals today -- what they earn, what degrees they hold, where they work in the US, whether they are citizens or are in the US on Visas, and more. Here's a closer look at some of the other information surfaced by this year's study.
While salaries for individual contributors in predictive analytics range from medians of about $77,000 to about $130,000, depending on your level of experience, they haven't increased in the last few years, according to the Burtchworks survey for 2018. Between 2013 and 2015, professionals in this field saw steady salary increases as they found themselves in higher demand, according to Ferguson. But salaries have remained relatively flat over the past few years.
The same is true for managers. Median starting salaries for managers in the field are $130,000 and for top level managers median salaries are $240,000. But that level is essentially the same as it was last year.
"Despite the intense competition for talent, there hasn't been a significant increase in salary," Ferguson said.
One potential cause for the lack of salary growth recently may be an increase in the number of predictive analytics professionals at the early career level. The increase comes as aspiring predictive analytics pros find they have more ways to get into the field than they have in the past, according to Sandy Marmitt, a partner and executive recruiter at Burtchworks. Over the last few years more advanced degree programs for predictive analytics have launched and more professionals in other fields, perhaps including people who started in traditional IT, are building skills in predictive analytics by completing skills-oriented technology boot camps.
Yet many in the field hold advanced degrees -- 87%. Of those, 71% hold a master's degree and another 16% hold a PhD. Advanced degrees typically mean a higher base salary. The Burtchworks survey found that those with a PhD earn more than those with a master's at every level except for level 3 managers.
Professionals on the coasts also tend to earn higher salaries than those in the middle of the country. For instance, mid-level individual contributors earned a median rate of $105,000 on the west coast, $98,000 in the Northeast and $94,000 in the Midwest.
While salaries have remained relatively flat recently, Marmitt and Ferguson noted that employers may be more generous with other perks recently, such as flexible work arrangements and the possibility of working from home.
As for tools and languages, Marmitt said that SAS, R, SQL, and Python were still the big tools for predictive analytics pros, but that newly minted professionals just out of master's programs tended to only know R and Python.
While 69% of predictive analytics pros are US citizens, 31% are non-US citizens with an F-1/OPT, H-1B or another kind of visa or permanent residency that allows them to work in the US. However, Burtchworks reports that wait times are increasing for visa support in the US, making it harder for workers and employers that need them. Ferguson said in some cases wait times were 4 to 6 months.
Another emerging trend is the effects of new prohibitions on employers asking prospective employees for their salary histories. Burtchworks said that these new laws are spreading. They are intended to provide pay equity for groups that have been traditionally underpaid, such as women and minorities.
For the women IT workers who don't want to change fields, these new laws could mean a more positive trend in their salaries and salary negotiations. Those efforts may already be working. The Interop ITX/InformationWeek salary survey indicated that women's pay had risen faster than men's pay over the last few years. It's still not the same, but it is catching up at a faster rate.
Never Miss a Beat: Get a snapshot of the issues affecting the IT industry straight to your inbox.
You May Also Like
---