Salesforce.com Tweaks Social Studio
Salesforce.com Tweaks Social Studio
Salesforce blends social listening, analysis with content publishing and customer engagement, plus touts Wave Analytics Cloud momentum at the Salesforce1 World Tour event.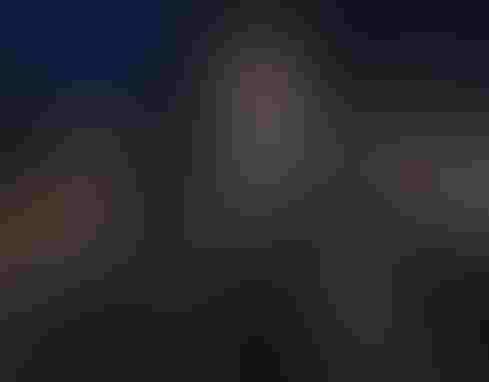 CEO Marc Benioff didn't make it to the Salesforce1 World Tour stop in New York. Instead, president and vice chairman Keith Block served as emcee.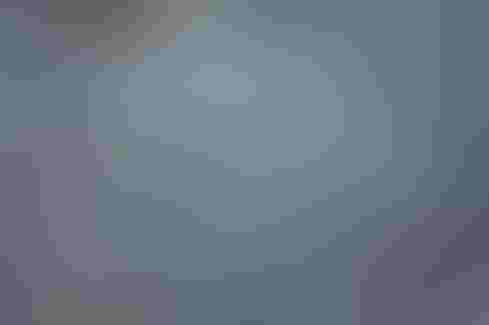 IT's 10 Fastest-Growing Paychecks
IT's 10 Fastest-Growing Paychecks (Click image for larger view and slideshow.)
Salesforce.com announced a new release of its Social Studio on Wednesday that it says finally synthesizes all the social listening and engagement capabilities needed to sell, service, and market to customers efficiently and effectively. The announcement was made at a Salesforce1 World Tour stop in New York, where the company also highlighted a fresh wave of adoption of the Wave Analytics Cloud, which was introduced last month at Dreamforce.
The Social Studio upgrade takes the final step to integrate Radian6 social listening and analytics capabilities. Released in May, Social Studio had already brought content-publishing and customer-engagement capabilities from the company's Radian6 and Buddy Media acquisitions into the ExactTarget Marketing Cloud. With this update, Radian6 listening and social analysis tools were added, and the Studio is being opened up to the Sales and Service clouds.
[Want more on the coming analytics cloud? Read Salesforce.com Wave Analytics Cloud: Pros & Cons.]
"Instead of having separate tools for listening and analysis and then a different tool for content marketing and a different tool for engaging with customers -- which is how many others offer this functionality -- we've brought them into one user experience and one interface, so you can engage with customers with marketing content, route leads into the Sales Cloud, and route cases into the Service Cloud," Eric Stahl, senior vice president of the Salesforce Marketing Cloud, explained in a phone interview with InformationWeek.
So what can customers do now that all the social tools are in one product? Sales Cloud users will get more effective social lead generation, as the Studio will pick up when people are talking about products, brands, and industries of interest and will route those leads into the appropriate sales rep queues. Marketing people won't have to do manual handoffs of data from the listening tools to the previously separate outbound marketing tools; everything social can be done through one user interface.
Service Cloud users will see the biggest win through the Social Studio update, as they get an all-new Social Customer Care interface in which they can set up two free social accounts -- say, Facebook and Twitter -- and can then add more optional accounts (at extra cost) to monitor Google+, the Chinese social network Weibo, or other networks of industry sources. Using these tools, service departments can listen for mentions of their product or brand, measure sentiment, and, where appropriate, automate the process of creating cases and routing them to customer-service agents.
Salesforce counts McDonald's, Activision, ADP, Kellogg's, Aetna, Honda, and JetBlue among the customers using Social Studio. The software security firm Symantec is among the beta customers that offered feedback on the social upgrade.
"We've been waiting for Salesforce to do this integration since they purchased Radian6, and this is a giant leap forward," Charlie Treadwell, director of global social media at Symantec, said in a phone interview.
Symantec does social listening so it can get early warning on any news of outbreaks of computer viruses, bugs, hacks, or breaches of any type. When news of the Shellshock bug broke, for example, Symantec first responded by tweeting that news to its followers -- an example of social engagement. In the hours and days that followed, Symantec followed up with content marketing initiatives, posting blogs, videos, and whitepapers detailing what people needed to know about Shellshock. These assets were promoted with social marketing campaigns. And as the story continued to unfold, Symantec kept listening to spot new and unanswered questions, which led to new content and campaigns.
In place of a tedious workflow in which email, copying, and pasting was the glue between separate tools and work steps, Treadwell's social team can now do it all in one environment. "With this platform, the person who identifies a story can be the same person who creates content," he said. "Or with one click, social analysts can assign stories to the content team. The content team has Getty Images available within the platform, so they can pull the image they want into a tweet, put text over it, publish it, and put paid media behind it in one platform."
Riding the wave
In a separate announcement highlighted at Wednesday's Salesforce1 World Tour stop in New York, the company announced a second wave of adoption of the Wave Analytics Cloud introduced last month and currently in limited beta release. New partners include Acxiom, BlueWolf, Capgemini, Dun & Bradstreet, Health Market Science, Slalom Consulting, Thompson Reuters, Wave6, and Wealth Engine. And Salesforce execs said there's now a "triple digit" list of AppExchange partners joining the dozen that were announced at Wave's launch.
There's clearly huge customer interest in bringing the basics of dashboarding and analysis to the Sales, Service, and Marketing clouds, as well as to AppExchange apps and Force.com custom apps. But as we explained last month, the Wave Analytics Cloud will roll out slowly in 2015. Salesforce executives say the company will initially focus on working with 20-50 lighthouse customers that can point to success before Wave will become broadly available.
Apply now for the 2015 InformationWeek Elite 100, which recognizes the most innovative users of technology to advance a company's business goals. Winners will be recognized at the InformationWeek Conference, April 27-28, 2015, at the Mandalay Bay in Las Vegas. Application period ends Jan. 16, 2015.
Never Miss a Beat: Get a snapshot of the issues affecting the IT industry straight to your inbox.
You May Also Like
---