SAP's McDermott: Say Goodbye To 'Too Complex'
SAP's McDermott: Say Goodbye To 'Too Complex'
SAP CEO Bill McDermott promises to help customers simplify their technology landscapes using SAP Hana Enterprise Cloud. But is this the kind of cloud that most companies seek?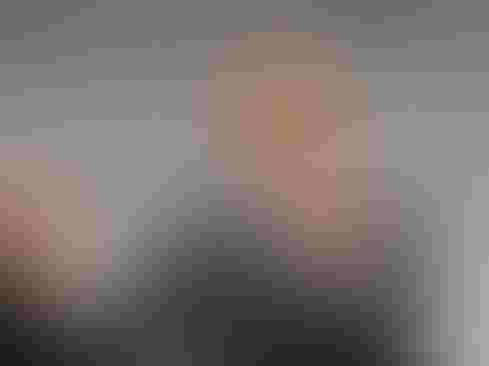 SAP CEO Bill McDermott at Sapphire 2014.
SAP CEO Bill McDermott kicked off the company's annual Sapphire Conference in Orlando, Fla., on Tuesday promising to help customers simplify their technology landscapes. It was a brave, and some would say incongruous, promise coming from a company known for its complicated enterprise applications.
The irony wasn't lost on McDermott, who acknowledged that SAP's technology has been "too complex." The SAP way to "run simple," as this year's Sapphire theme extols, is to move to the SAP Hana Enterprise Cloud.
SAP's cloud simplifies in two ways, McDermott reasoned. First, you won't have to deal with hardware and systems-management issues. Second, you gain performance and simplification advantages because, as the name suggests, this cloud runs on the Hana in-memory platform, which compresses data and eliminates separate transactional and analytical infrastructure layers. SAP itself runs on this cloud, and it collapsed its data footprint from 11 terabytes down to 2 terabytes, according to McDermott.
[Want more on this week's event? Read SAP Sapphire: Cloud To Star.]
The question is, is this the kind of cloud that most companies are looking for, and are the simplifications and performance gains promised by Hana enough to lure customers?
Introduced last year, the SAP Hana Enterprise Cloud is actually a managed services environment. In other words, it's hosting of SAP's existing software, not a public cloud that delivers multitenant application services, a la NetSuite, Salesforce.com, or Workday. Hosting has been available for years, but the incentive to do it in SAP's cloud is to gain the turbocharging and simplification of Hana.
One bit of new news at Sapphire 2014 is the introduction of SAP Simple Finance, an evolved subset of SAP financial capabilities optimized to run on Hana. It's available on premises, but it's now an added incentive for customers to move to the SAP Hana Enterprise Cloud.
Figure 1: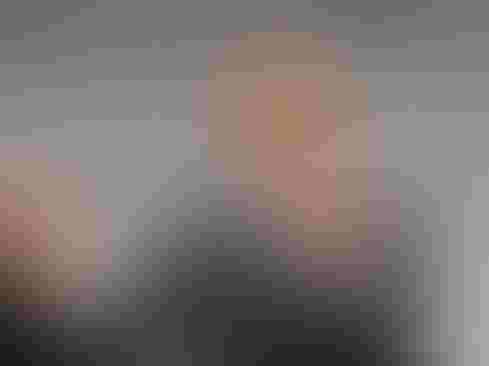 SAP CEO Bill McDermott at Sapphire 2014.
Simple Finance doesn't displace the existing Business Suite finance apps, but it's said to simplify and modernize key workflows, introduce new interfaces, and strip out antiquated code. If you already have SAP's finance apps, you can move to Simple Finance at no extra charge -- for the app. If you're not using Hana, you'll have to license or subscribe to the platform.
Another bit of news at Sapphire was the announcement that Fiori, SAP's consumer-style, mobile-ready applications and interfaces, is now available at no extra charge. SAP introduced Fiori last year as an extra-cost option, but that didn't fly. The change in policy comes after an outcry from customers who complained that those paying steep maintenance fees should be entitled to modern interfaces.
It turn out Fiori apps and interfaces aren't that easy to install, so SAP's original Fiori strategy was shortsighted, according to enterprise software consultant Frank Scavo of Strativa. SAP stands to make more money by giving these apps and interfaces away and recovering the cost through consulting and implementation service fees.
As for Simple Finance, think of it as an added incentive to move to SAP's Hana-powered cloud. And it's just the first of many optimized feature sets to come. SAP execs revealed that the company's entire Business Suite will be "Simplified" by the end of this year.
The questions for would-be customers of these Simple offerings will be many. Will you lose (and possibly have to recreate) any functions or customizations available in your legacy application? [Author's note: SAP is insisting, Day 2 here at Sapphire, that customizations will carry forward on the new Simple apps.] How much time and effort will be
required to migrate to the new workflows and interfaces? How significant will promised performance gains or net-new functionality be to the business? Will these benefits offset new costs for cloud hosting and the switch to Hana?
Not to complicate matters, but SAP has a separate cloud called the Hana Cloud Platform. This is SAP's platform-as-a-service (think SAP's version of Force.com) where you can rent infrastructure, including Hana database services, and also subscribe to true, multitenant SaaS applications from SAP and its partners. The plan is to move all of SAP's SaaS offerings, including Ariba, FieldGlass, Hybris, and SuccessFactors, to this platform, but that will happen over time starting with the components that will most benefit from Hana performance. Indeed, SAP is masking a lot of behind-the-scenes complexity with its clouds.
Sizing up the cloud competition ahead, financial securities analyst Jason Maynard had a rather brutal assessment of SAP's prospects after Tuesday's announcements. "Simply refactoring code onto the Hana database doesn't mean [SAP's] systems are true software-as-a-service," he wrote in a research note Tuesday. "We think SAP is paying the price for the company's inability to get behind the shift to the cloud in the last decade in a tech industry that's clearly turning to the cloud ... While SAP has a great franchise and very sticky installed base, it is clear to us they are late to the cloud and missed the architectural shift."
As for that "sticky" installed base, the path to the cloud isn't black and white. And despite all the cloud hype, ERP deployments, particularly large ERP deployments, won't move to (or be replaced in) the cloud easily. McDermott said SAP's strategy is to give customers choices and flexibility. There's staying on premises, moving to the SAP Hana Enterprise Cloud private option, or moving to the Hana Cloud Platform public option. A hybrid combination of all three will probably be the reality for existing customers.
As for would-be new customers, the momentum of new deals seems to have swung in favor of cloud options like NetSuite and Workday. Their stories are simple: it's ERP built for and delivered in the cloud.
You can use distributed databases without putting your company's crown jewels at risk. Here's how. Also in the Data Scatter issue of InformationWeek: A wild-card team member with a different skill set can help provide an outside perspective that might turn big data into business innovation. (Free registration required.)
Never Miss a Beat: Get a snapshot of the issues affecting the IT industry straight to your inbox.
You May Also Like
---