Super Cheap Windows Devices Emerge At IFA
Super Cheap Windows Devices Emerge At IFA
Asus, Acer, and Toshiba announce some of the most affordable Windows devices ever at the IFA trade show in Berlin, with prices as low as $120. Is the user experience up to snuff?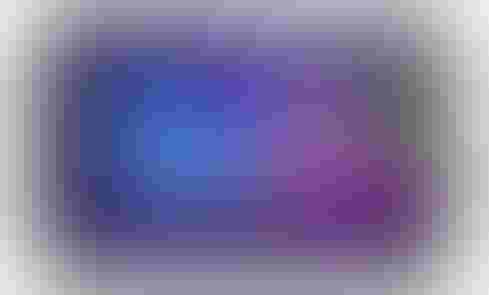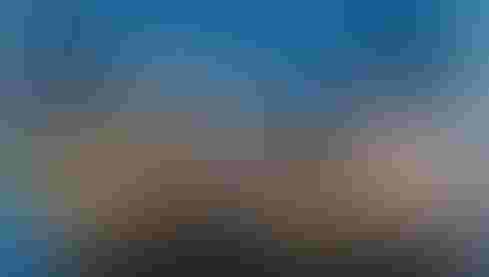 US Open Tennis: 7 Technologies Power Game, Set, Match
US Open Tennis: 7 Technologies Power Game, Set, Match (Click image for larger view and slideshow.)
Earlier this year, in an effort to bring down the prices of Windows devices and battle competition from budget-friendly Chromebooks, Microsoft introduced free and low-cost licenses for OEMs. Last month, HP introduced its $199 Stream laptop, one of a small number of devices produced under Microsoft's new effort. Microsoft's budget party got a little bigger his week at the IFA trade show in Berlin, where Asus, Acer, and Toshiba announced some of the most affordable Windows devices ever to hit the market.
Asus's EeeBook X205, Acer's Iconia Tab 8W, and Toshiba's Encore Mini all run Windows 8.1 with Bing, one of Microsoft's new budget license options. It requires that manufacturers make Microsoft services the default; with other licenses, an OEM might replace Bing with another search engine, for example. Users are still free to change settings as they wish. All of the devices also use a quad-core Intel Atom processor.
[How will Windows 9 affect tomorrow's mobile devices? Read Windows Threshold May Merge Windows Phone, RT.]
Asus's $199 EeeBook dusts off the Eee brand, which the company hasn't used for years, and which originally debuted in the netbook era. The name makes sense, however; with a light weight of only 2.1 pounds, the new model channels the netbook ideal of portable computing. It offers an 11.6-inch screen with 1,366-by-768-pixel resolution, 2 GB of RAM, a micro HDMI port, and up to 12 hours of battery life when browsing the Internet. It also includes a webcam, though it supports only VGA-level resolution. The EeeBook includes 32 GB of flash storage, which can be upgraded to 64 GB, and which is further augmented by the device's microSDXC slot. If you need to store even more files, the EeeBook X205 also includes 100 GB of OneDrive cloud storage and 500 GB of Asus WebStorage, both good for two years. It will hit the market later this year in four color options: black, white, gold, and red.
Acer's Iconia Tab 8 W tablet is even lighter on the wallet; at only $150, when it hits the market in November, it will be around half the cost of previous Iconia slates. The new version includes an 8-inch, 1,280-by-800-pixel screen, front and rear cameras, 1 GB of RAM, and 32 GB of storage. It weighs less than half a pound, and can connect to the Acer Crunch Keyboard, which offers a full-size keyboard for on-the-go work. The Iconia Tab W 8 also supports expandable storage through its microSD slot. The tablet comes with a one-year subscription to Office 365 Personal, which otherwise runs $70 a year. With the subscription, Iconia users not only get 1 TB of OneDrive cloud storage, but also the ability to use Office software on one additional device. Acer also released a version of the new Iconia Tab that runs Android 4.4 KitKat. That tablet also will be $150, just like the Windows model.
Toshiba is pushing prices even lower with its Encore Mini tablet, which hits the market at only $119.99. For a device that runs the full version of Windows, that's about as far into "impulse buy" territory as the market's ever seen. Predictably, the tablet offers modest hardware: a 7-inch, 1024-by-600-pixel screen; 16 GB of storage; an SD card slot; and front and rear cameras. Like Acer's Iconia tablet, the Encore Mini comes with a one-year subscription to Office 365 Personal. It is available now and is compatible with various optional Toshiba accessories, including an attachable keyboard.

Toshiba's Encore Mini
With its partners' new devices, Microsoft is showing that it plans to use not only low prices to battle Chromebooks, but also its cloud-based services. If Windows devices merely got cheaper, they'd only meet the competition rather than bring new, compelling value to this price range. But by bundling Office and OneDrive, Microsoft's new strategies offer something Chromebooks don't, especially for customers that collaborate with other Office users and want perfect document fidelity. The tactic also plants the seed for Office 365 subscription renewals down the road.
Will the average user bite? Hard to say. The new low-cost devices run the full version of Windows, not the simpler Windows RT, and are thus compatible with the range of legacy desktop software. The new machines are likely to be fine for light work, but with relatively small screens and processors designed more for conserving energy than computing power, they won't be anyone's first option for Photoshop. But these new devices are so cheap, consumers might embrace them as mobile companions to their main computers, rather than full-fledged PCs expected to handle it all.
Interested in shuttling workloads between public and private cloud? Better make sure it's worth doing, because hybrid means rethinking how you manage compliance, identity, connectivity, and more. Get the new New Tactics Needed For Hybrid Cloud Security issue of InformationWeek Tech Digest today (free registration required).
Never Miss a Beat: Get a snapshot of the issues affecting the IT industry straight to your inbox.
You May Also Like
---