The CIO's Role in Maintaining a Strong Supply Chain
The CIO's Role in Maintaining a Strong Supply Chain
As the pandemic proved, a strong supply chain is essential for immediate and long-term business health. CIOs are perfectly positioned to play an essential part here.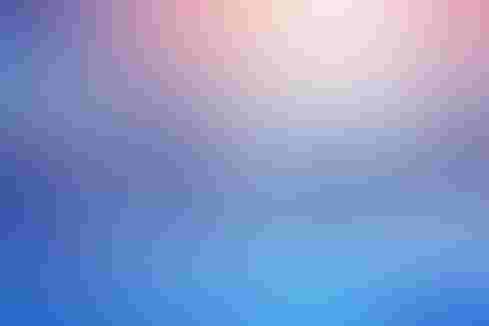 Quality Stock Arts via Adobe Stock
COVID-19 wreaked havoc on supply chains worldwide. Now, as enterprises continue restoring operations to pre-pandemic levels, business leaders have started assessing the damage and planning for the future. Understanding the increasingly important role technology now plays in supply chain design and operation, many executives are turning to CIOs for advice and leadership.
With the current world shortages, organizations' supply chains have taken center stage, observed Leon Roberge, CIO at Toshiba America Business Solutions and Toshiba Global Commerce Solutions. "That's why it's so important for me and my team to evolve and improve systems and processes," he said.
In both good and bad times, global supply chains need to be agile and resilient, said Sridhar Tayur, a professor of operations management at Carnegie Mellon University's Tepper School of Business. "It would be hard to compete if [supply chains] aren't sufficiently automated and data driven, and not digitally connected beyond the confines of a single enterprise," he noted.
Role Playing
A CIO should be a critical enabler and co-chair in transforming the supply chain. "From helping to identify potential technology partners for advanced technologies to ensuring the current technology base runs effectively and efficiently, a CIO can not only help build a strong supply chain but help transform the supply chain function," said Scott Furlong, a partner with technology research and advisory firm ISG. "In today's world, enmeshed in hyper competitive global competition, technology is the foundation for an effective supply chain," he noted.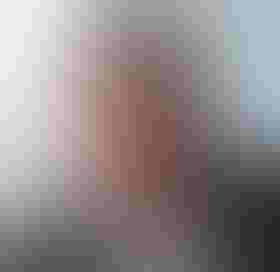 Scott Furlong, ISG
Furlong believes that a CIO's supply chain role lies in supporting efficiency and reducing complexity in sourcing, purchasing, logistics, contract management, and invoice and payment processing. "The CIO must be the leader who establishes and maintains the technology and processes that enable effective sourcing, easy purchasing against negotiated contracts, the timing and accuracy of product delivery, the effective maintenance of supplier contracts, and invoicing against contracts with proper pricing and terms," he stated.
A CIO must also manage the network of third-party alliances needed to assist in supply chain transformation. "CIOs must understand the market, the players, and the products and employ highly skilled or trained internal and third-party resources," Furlong said. "The breadth of third-party alliance relationships is critical for the successful transformation of supply chain operations," he noted.
Data-Driven
Access to up-to-the-minute information is essential for a CIO who hopes to maintain a strong supply chain. "Real-time data ensures that your supply team has the proper information required to make good, reliable decisions," Roberge said. "My advice is to automate as many data points as possible -- the fewer spreadsheets the better."
Modern supply chains handle high-volume transfers of goods, information, and currency across geographies, languages, and cultures. Digitization has the power to flatten these barriers, reduce costs, and provide visibility to transactions, said Deepak Kaul, CIO at Zebra Technologies, a provider of marking, tracking, and computer printing products. "The pre-requisite to modernizing technology is stable incumbent systems," he observed. "If you have unstable operational systems, you'll likely be putting out fires most of your time and have no time to think about future initiatives."

Today's supply chain cannot be managed effectively or efficiently without adequate foundational tools, Furlong cautioned. "Appropriate technologies, implemented in a timely manner, can help an organization transform the supply chain and leapfrog the competition," he explained. "This includes everything from advanced predictive analytics to ... cutting-edge technologies such as blockchain, which is being used to track shipments at a micro level."
CIOs also need to regularly assess and replace aging supply chain software, hardware, and network tools with modern systems leveraging both internal resources and third-party alliances. "Business requirements are changing rapidly, and supply chain technology ... must be flexible enough to handle complex business processes but also simplify supply chain processes," Furlong said.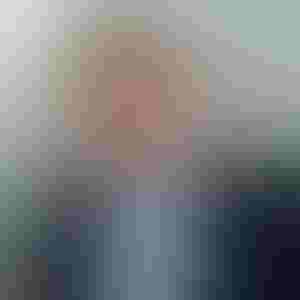 Sridhar Tayur, Carnegie Mellon University
Beyond digital transformation projects such as cloud/edge computing, CIOs should be investigating and investing in "new enterprise" technologies, such as serverless blockchain, which open the door to multi-enterprise visibility and co-ordination in an operationally efficient and cost-effective manner, Tayur noted.

Staying Coordinated
An effective supply chain demands precise human-system coordination. CIOs need to evolve and adapt to business and technology trends while meeting regularly with both IT staff and internal business leaders. "These individuals add significant value and are a tremendous asset to the CIO," Roberge said. It's also essential to continuously stay up to date on current trends, technologies and best IT practices, he added.
CIOs must also be able to articulate their vision of emerging supply chain trends and guide enterprise leaders in a direction that promises maximum efficiency and payback. "The CIO must be viewed as a thought leader with the credibility to manage proven solutions, tools, architectures, and accelerators with deep delivery capabilities to make supply chain transformation a reality," Furlong explained.
Final Points
The biggest supply chain mistake CIOs make is failing to listen, Roberge said. "You must always listen to internal and external sources on what's required to successfully run the supply chain," he recommended.
Kaul, meanwhile, urged CIOs to prepare for unexpected events, such as system failures, natural disasters, and cyber incidents, all of which can paralyze supply chains. "The COVID-19 pandemic was an unplanned event that required CIOs to quickly provide support and business continuity," he said. Kaul advised CIOs to build and test emergency plans designed to keep their supply chains running uninterrupted in the face of natural- and human-caused disruptions.

What to Read Next:
How Data-Driven Investments Paid Off in Pandemic
Data is the Cure for What's Ailing the Supply Chain
CIO Agenda for Right Now: Priorities a Year Into the Pandemic
Never Miss a Beat: Get a snapshot of the issues affecting the IT industry straight to your inbox.
You May Also Like
---