What Certifications Won't Teach You About Working in Tech
What Certifications Won't Teach You About Working in Tech
Working professionals think they need certifications to make a career pivot to IT. Here's what they really need instead.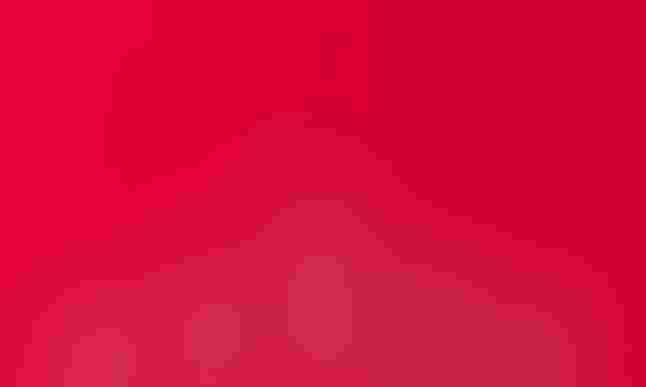 ImagesRouges via Alamy Stock
When it comes to career certifications, the IT industry has its fair share. Almost every career field in IT has a certification for individuals to show their expertise in the field.
People looking to start a career in tech are often wrongly made to think that the only way to transition to tech is by obtaining IT certifications. However, many of these IT certifications require work experience before the certification can be awarded. So, career changers end up in situations where they can't obtain a certification because they don't have experience, and they don't think they can get work experience without getting a certification.
Ideally, IT certifications can be used to showcase that an individual has expertise in a particular IT field. However, this doesn't always equate to having adequate knowledge of the tech field because the scope of the certification can be limited. While certifications can play an important role in validating technical knowledge and skills, there are many aspects of working in tech that certifications alone may not teach you.
1. Practical experience
Many IT certifications focus on theoretical concepts and knowledge domains related to the field of study. However, real IT work involves the practical application of knowledge with the ability to solve problems in real time. Gaining hands-on experience in real-world scenarios is something that most IT certifications do not provide, and this knowledge is critical for those looking to switch to IT roles. So, instead of pursuing certifications, those looking to start a career in tech should consider obtaining training that will give them practical, real-world experience they can then put to use in the workplace. This training can be easily and often quickly obtained through participation in online training programs specifically designed to help professionals make a career switch to Tech.
2. Soft skills
It takes more than technical knowledge to be successful in the tech field. Soft skills such as interpersonal skills, effective communication skills, and collaboration skills are just as important. Throughout my years of experience as a hiring manager, I always preferred to hire a candidate who has excellent soft skills over someone with only technical skills; technical skills can be taught but soft skills take time to master. IT certifications do not teach people about teamwork, conflict resolution, effective communication, or leadership. These soft skills are critical to success in the workplace and often need time and experience to develop.
3. Industry-specific knowledge
IT certifications tend to cover a broad range of domain knowledge. While this knowledge is helpful in determining the theoretical competency of an individual, it doesn't provide industry-specific knowledge that provides important contextual information. IT professionals can work in a wide range of industries, and they need to have a working knowledge of how those industries operate. Each of these industries can have its own specific requirements or compliance regulations that determine how the IT systems need to be set up. This industry knowledge often needs to be gained based on experience within the field which is beyond what most IT certifications teach.
4. Ethical and legal considerations
Some IT certifications touch on ethical and legal considerations for IT but again this is usually from a theoretical perspective. When working in the field, there are usually nuanced situations that require a judgment call when making decisions to meet compliance requirements or privacy regulations, for example. In some cases, something that might be technically legal and ethical might not be the right thing to do based on the situational context. Being able to effectively determine how to address ethical and legal considerations is something that comes with experience and exposure to various situations. This cannot be taught by certifications and often requires an ongoing knowledge of the governing laws.
5. Emerging technologies
IT certifications are typically testing individuals based on the knowledge they have about existing technologies. When new technologies emerge, the certification bodies often need time to determine how they can include these new technologies in their certification exams. Because technology is a rapidly growing field, individuals have to find other ways to keep up with the technology outside of the certification process. To do so, individuals need to continuously study, get exposure to new technologies at work, and network with other professionals in the field.
Starting a career in tech does not need to be stalled by the inability to obtain IT certifications. Companies need individuals that have the skills to perform the job and that is what job candidates need to focus on. I've seen it happen over and over with countless students in my coaching program who have been able to switch to high-salary IT roles without any certifications or even a technical degree. For example, an ex-military student without certifications got three 6-figure job offers, a single mother from an insurance background got an entry-level, six-figure job without certification, and many other students have made the career transition without certifications. They were all able to switch based on their ability to acquire the skills that employers needed to achieve organizational goals, even without any coveted certifications.
Never Miss a Beat: Get a snapshot of the issues affecting the IT industry straight to your inbox.
You May Also Like
---