Will Digital Transformation Create or Eliminate Enterprise IT Jobs?
Will Digital Transformation Create or Eliminate Enterprise IT Jobs?
So, the question arises: Is digital transformation good for the IT professional's career?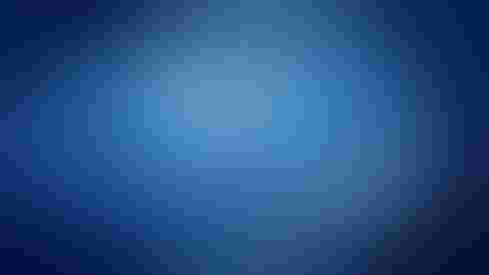 When new technologies crop up that shake the IT entire industry, questions inevitably follow regarding how it may or may not impact job roles and enterprise staffing levels. In recent history, technologies such as server virtualization and a shift toward cloud computing are two examples of technology disruptions in the IT workplace.
Yet, when it comes to the concept of digitally transforming an entire business, things aren't so clear. While digitization may reduce technical needs in some areas, it can increase it in others. It all depends on perspective and a businesses willingness to realize the full potential of digital transformation.
Digital transformation is the ability to apply technology to build business processes. This could be in the form of reworking manual processes used today, or to create brand new processes that have never before been attempted. Yet, despite whether you rebuild old processes or create new ones, the heart of digital transformation revolves around one word: change.
When it comes to the IT department, changes can be either incredibly positive or detrimentally negative as they relate to specific job roles. For example, cloud computing was detrimental to internal server and storage administrators as businesses pivoted toward an IT infrastructure built on PaaS and SaaS architectures. On the other hand, if you look at server virtualization technologies, you saw exponential growth for those IT administrators that learned how to design and manage complex virtualization platforms.
When looking specifically at digital transformation within IT, the business leaders can focus on one of two areas of the business. The first area is to recreate manual processes using technologies such as automation and artificial intelligence. This is where we see trends such as self-service portals, chat bots and other tools designed to replace tasks that were previously performed by IT employees. So, from that perspective, it paints a picture to where job opportunities are being reduced due to digital transformation.
However, the second aspect of digital transformation lies in the ability to create brand new processes using today's technologies. These are likely processes that would have been impossible for the business to accomplish due to a lack of manpower or budgetary restraints. It's in these areas of growth where there's a tremendous potential for growth within IT. It's also where the true benefit of digital transformation exists.
While the elimination of manual processes can drive better overall efficiencies within a business, it should only be thought of as a starting point for true digital transformation. Once processes have been fully digitized, the real work -- and the real opportunity -- begins. This is because it's in the building out of new and innovative processes where competitive advantages can be formed. Business leaders need to understand that digital transformation has the ability for them to compete at business levels by using technology as the great equalizer. But not only that, if transformation is taken to the next evolutionary step through the creation of new business processes, the potential for growth can be tremendous.
If you feel that your organization is solely focused on the elimination of manual processes, don't look at it as cause for immediate concern. Past failures at digital transformation have shown that the end-to-end digitization of a business is a difficult feat to achieve. Therefore, smart businesses are starting with the lowest hanging fruit first. Then, once they get the hang of it, their success rate at creating new digitized processes tends to be much higher. That said, it's important to review digitization roadmaps to ensure that business leaders are at least looking at what's beyond the digital reconstruction of manual tasks.
Contrary to popular belief, digital transformation is likely to produce far more jobs than it eliminates. The key as IT professionals, is to identify where skill trends are headed and figure out how to acquire them. At the heart of digital transformation is change. Thus, the roles of many IT professionals are likely to change right along with it.
Never Miss a Beat: Get a snapshot of the issues affecting the IT industry straight to your inbox.
You May Also Like
---