Will Encouraging Kids to Become Coders Lead to a Future Coder Glut?
Will Encouraging Kids to Become Coders Lead to a Future Coder Glut?
Not necessarily. Coding skills are an asset in today's digital age and can open doors to a wide range of career opportunities across different sectors.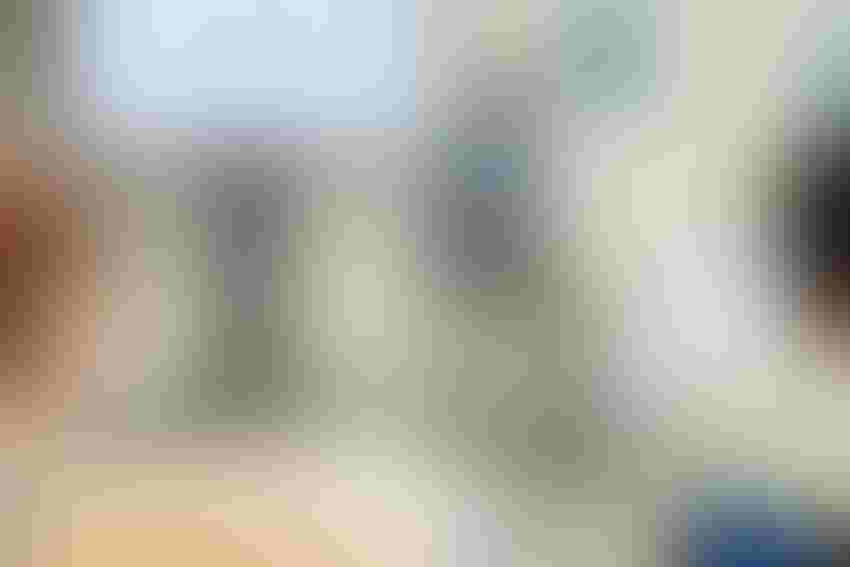 SeventyFour Images via Alamy Stock
There's no doubt that coding can lead to a satisfying and potentially rewarding career. The problem is the competition will likely be strong.
Just as children are introduced to a variety of sports and arts to find their passion and talents, introducing them to digital skills, like coding, allows them to explore and discover their interests in the digital domain, says Alan Joyce, founder of Coding Ireland, which offers a learning platform that's designed to teach students coding and related skills. "It's not just about preparing them for jobs in tech; it's about equipping them with a toolkit to understand, navigate, and possibly innovate in a digital-first environment."
Too Many Coders?
As millions of young people worldwide train for a coding career, there's a risk that the market may eventually become flooded with talented coding professionals. In terms of employment opportunities, it's never wise for many people to pursue a similar career, observes Camille Sawyer, CEO of HIX.AI, an AI content-generation technology firm. "Supply eventually exceeds demand, leading to a lack of jobs."
With coding's growing popularity, there's a possibility of a coder glut, warns Surya Sanchez, founder of IT services and consulting firm DeepIdea Lab. "However, this can be mitigated by promoting a diverse range of skills and encouraging students to explore other areas of interest alongside coding." By following a multidisciplinary approach, educators can ensure that young students are equipped with a well-rounded skill set that aligns with evolving job market needs, he notes.
Coding education is more than simply teaching a programming language, Joyce says. "It's about instilling a mindset of adaptability, logical reasoning, and problem-solving," he explains. "With these foundational skills, individuals can not only pivot to various tech-related roles as the industry evolves but can also apply their knowledge in a multitude of other sectors, from finance and healthcare to arts and logistics." Additionally, as technology becomes deeply embedded within virtually every industry, Joyce predicts that the demand for job applicants with a coding background will increase, further mitigating the risk of a coder glut.
Ray Fanous, CEO of software development firm XeoDev, also believes that the likelihood of a coder glut emerging in the near future is relatively low. "While it's true that there has been a significant increase in the number of people pursuing coding and programming careers, the demand for skilled coders continues to outpace the supply," he explains. "Technology is rapidly evolving, and industries across the board are becoming increasingly reliant on software and digital solutions."
Fanous also points out that coding is no longer limited to traditional tech companies. "Almost every industry now requires coding skills to some extent," he says. "As more businesses adopt digital transformation strategies, the demand for coders will only continue to grow."
Multiple Career Paths
Learning to code and pursuing a software development career can be rewarding, but it's important to remember that it's not the only path to career success. "The skills gained from coding, such as problem-solving and logical thinking, are transferable to many other fields," Sanchez says. "Therefore, it's crucial to support young learners in exploring a wide range of interests and career options."
There will always be jobs for exceptional programmers, Sawyer says. "In the digital world, kids should be encouraged to take programming if they excel at it and to showcase their skills online," she explains. "They can also pursue other careers, such as data and intelligence analysis, teaching, or cyber security analysis, where software programming is applicable."
Coding also cultivates related skills, such as logical reasoning, creativity, and resilience. "Like learning a musical instrument or a new language, the discipline and problem-solving nature of coding can benefit kids in multifaceted ways, whether or not they pursue it professionally," Joyce says.
Ramon Herzlinger, general manager, Codebashing, at security software firm Checkmarx agrees. "Encouraging kids to learn coding is generally a positive initiative," he says. "However, balancing coding with a well-rounded education is essential to ensure they also acquire critical soft skills, like communication and collaboration."
While encouraging kids to study coding is generally a good idea, it's important to take individual aptitude and interests into account, Sanchez says. "Not all children may thrive in coding, and it's crucial to provide a well-rounded education that includes other disciplines as well."
A New Literacy
In today's digital age, coding can be viewed as a form of literacy, in the same vein as reading and writing, Joyce says. "While not everyone will become a professional coder, having a basic understanding empowers individuals to navigate and shape the digital world around them confidently," he explains. "Encouraging this literacy from a young age prepares our youth for a future where technology is deeply interwoven with daily life."
Coding skills are a valuable asset in today's digital age and can open doors to a wide range of career opportunities across different sectors, Sanchez adds.
Never Miss a Beat: Get a snapshot of the issues affecting the IT industry straight to your inbox.
You May Also Like
---