Cloud-Based EHRs: Sky's The Limit
Cloud-Based EHRs: Sky's The Limit
Healthcare practices find partnering with a cloud service provider for their electronic health records lets them focus on their patients, not on IT.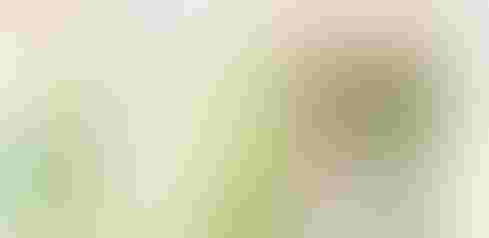 (Source: <a href="http://www.directurgentcare.com/"target="new">Direct Urgent Care</a>)
Cloud-based electronic health records are gaining popularity, especially among small and midsized practices without large internal IT departments.
IT staffing is an issue for many healthcare organizations. It's challenging to find someone -- never mind an entire team -- adept at keeping up with regulatory and compliance issues, security, and other requirements while simultaneously meeting day-to-day business needs. Placing that onus on a better equipped, healthcare-focused partner removes a financial and personnel problem, allowing providers to focus on their practices, many healthcare executives say.
"You don't need to buy servers. You don't have to worry about regulatory requirements. You don't need a huge staff of IT people to maintain it," says Dr. Caesar Djavaherian of Direct Urgent Care in Berkeley, Calif.
Cloud is one force driving EHR adoption in smaller practices, according to Forrester Research. The technology makes EHRs affordable and attainable, and gives practitioners a reason -- beyond mandates -- to invest in the software since cloud allows authorized users to easily access patient records remotely.
[Your first EHR won't be your last EHR. See EHR Swaps Coming For Many Healthcare Organizations.]
Using a cloud-based system means one point of contact for Eppel Family Medicine, says Ken Adams, office manager at the Port Orchard, Wash., practice that opened in 2012.
"I have one rep I call. If I have any issues -- it's generally our knowledge base and we need a refresher -- I call one person," he told us. Past systems might require multiple calls because an issue could relate to the software, the network, or hardware. "We did get that finger pointing."
Practices can save money since cloud-based systems require less hardware, and software costs are fee-based. There may be additional savings, too.
When Eppel Family Medicine switched from a web-based EHR to cloud-based CareCloud, the growing practice saved between $5,000 and $6,000 within the first year, says Adams. Within eight months, physician Dr. Dieter Eppel had enough of the existing system's complexity and was tired of paying for someone to do billing and coding. After switching to the simpler cloud system, that assistant was no longer needed.
"When you make these decisions about an electronic health record, we didn't want a server that could be stolen. We didn't want paper. The cloud system was definitely a draw right from the get-go," says Adams. "Even more than the cost and ease of use, we didn't want it here in the office. We wanted somebody else to protect it from the bad guys."
Cost was one reason Direct Urgent Care chose cloud-based Drchrono, Dr. Djavaherian told us. Having used multiple EHRs over the years, the physician wanted to avoid overly complicated systems that needed updates and dedicated hardware.
Practices can find other savings, too. Training for CareCloud was far easier than the Web-based system, according to Adams, and, as a result, staff didn't spend work hours in training.
"In training time, we've probably saved weeks -- and by weeks, I would say probably three weeks of training," says Adams. "The only saving grace when we were learning all those other programs is we didn't have patients because we did it before we [opened the clinic]. It was a full month of training for three or four hours per day."
Since ICD-10 is built into CareCloud, the system helps even non-coders, he says.
"I do billing and check the coding here, and for a dummy I'm having a 30% or 40% fail rate. I'm going to school at night for billing and coding. We cut out the middleman. That was costing us $300 to $600 a month."
Although moving from one system to another can be time-consuming, practices find workarounds, says Daniel Kivatinos, co-founder of Drchrono. To cope, one Drchrono user looked ahead to the next week's patients and scanned in their records.
"Over three years he's scanned in most of his patients. The ones that are active in his patient base, they're in. He can now look at them all in the cloud and access that data," Kivatinos told us. "It's one of the smarter ways to do it so you don't have to hire someone to come in to do it."
Other practices hire a scanning company to enter all patients' records or use an import tool to move them from one EHR to their new cloud-based system, he added.
Not all cloud EHR providers are created equal. Healthcare organizations must conduct due diligence to ensure cloud service providers meet HIPAA requirements, sign business associate agreements, and adhere to sound business practices. But with the right partner, the sky's the limit for EHRs.
Download Healthcare IT In The Obamacare Era, the InformationWeek Healthcare digital issue on changes driven by regulation. Modern technology created the opportunity to restructure the healthcare industry around accountable care organizations, but ACOs also put new demands on IT.
Never Miss a Beat: Get a snapshot of the issues affecting the IT industry straight to your inbox.
You May Also Like
---