EHR Swaps Coming For Many Healthcare Organizations
EHR Swaps Coming For Many Healthcare Organizations
Healthcare organizations look to replace early electronic health records packages with new systems that perform better, integrate across departments, and tap cloud computing.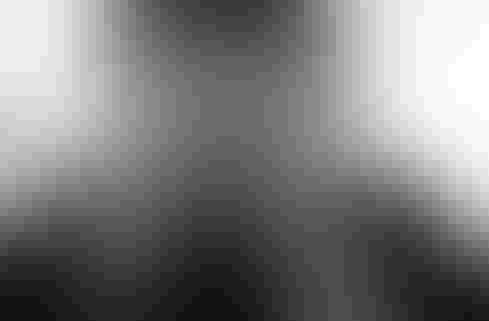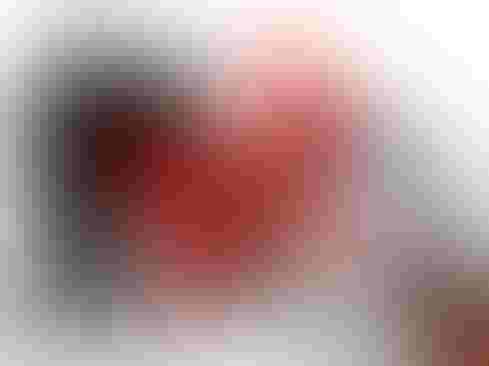 EHR Jobs Boom: 8 Hot Health IT Roles
EHR Jobs Boom: 8 Hot Health IT Roles (Click image for larger view and slideshow.)
The honeymoon period didn't last long for some healthcare providers and their electronic health records (EHRs). As providers become more sophisticated and informed, and IT departments grow more comfortable recommending alternatives to long-established vendors, demand for replacement electronic health record (EHR) systems continues to expand.
By 2016, almost 50% of large hospitals will replace their current EHR, health IT research firm KLAS reported. In the first quarter of this year, 40% of buyers said they want to swap out their EHRs, according to a survey by Software Advice. Twelve months prior, 30% sought alternate EHRs, the review and consulting site found. Most providers wanted better performance and integration, the study showed.
"We're building portals of information for our patients but they're not interconnected," said Dereesa Reid, CEO of Southern California's Hoag Orthopedic Institute, in an interview. "We can log into any number of banks in which we have deposits and even move money around. Why can't we do that with our health information? Once that happens we enter a whole new frontier of empowerment. Then, suddenly a patient can gather up all their information and know what it is. It totally changes what we can do in population management and research."
Hoag Orthopedic is not switching from its Allscripts EHR; instead, it's expanding the software's capabilities by adding a portal and increasing its use of mobile devices, especially smartphones, she said.
[Is your EHR meeting your patients' needs? See Chronic Disease Patients' Top Online Privacy Worries.]

Hospital management company Universal Health Services once used a best-of-breed approach, purchasing separate EHRs for its various departments, recalled CIO Mike Nelson in an interview. Integrating these disparate systems was difficult, and accessing data was challenging for physicians and nurses, he said. Over the past three years, UHS has steadily replaced these separate systems with a Cerner EHR, said Nelson.
"I do think the major vendors improved their functionality. What we found was, having an integrated system, as we created orders in the emergency department, the naming conventions were the same. We had the same syntax for an order in the emergency department as in the radiology department," he said. "Clinicians could communicate in the same language. We could exchange information more readily."
To drive maximum efficiency, leverage shared insight and best-practices, and integrate systems, newly affiliated providers typically standardize on one EHR, he said.
Figure 1: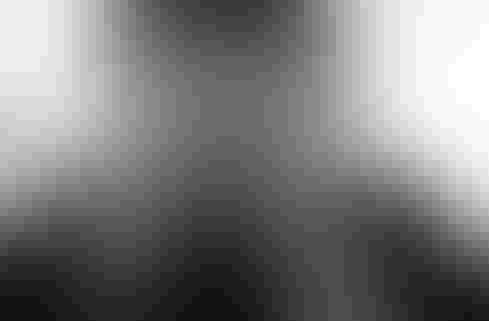 Having used EHRs for a while, clinicians and executives realize the potential these applications hold for improving care, reducing costs, and driving new discoveries, said Edwin Miller, VP of product management at medical software and services company CareCloud, in an interview. "They're a couple of years into it," he said. "Now they're a more savvy customer and so they're going back to the market with a different point of view. [The pressure] is in continuing to get excitement around health IT because a lot of the market's become disenchanted with it after the past two or three years."
Mergers and acquisitions fuel some replacement sales, Bill Fera, principal at EY, told InformationWeek. Yet healthcare executives recognize EHRs are only the beginning of their IT -- and business -- strategy, said Fera. They want to ensure they've got the strongest, most integrated basis for analytics, big data, mobility, and other vital initiatives.
"You don't see any or many new implementations. They're almost all conversions now, with the major trend of consolidation. We see organizations that have had looser affiliations or were not affiliated, [and] as they move to population health they need to have the same systems in place," said Fera.
In fact, about 93% of hospitals were "in possession" of an EHR with MU certification in late 2013, according to the US Office of the National Coordinator (ONC) for Health Information Technology. But only 61% of all physician practices used EHRs, a January 2014 study by SK&A determined. A year ago, 50.3% used the software, the research firm found.
The push to meet Meaningful Use mandates created an artificial market and deadline -- as well as surplus providers and some uninformed buyers. Over
time, several vendors -- such as Medinotes (acquired by Eclipsys, then Allscripts); Centricity Advance (which GE closed in 2012); and MyWay (acquired by Allscripts, then discontinued in 2012) -- were bought, merged, or disappeared. Some developers struggled to meet the next layers of mandates, were underfunded, or poorly received.
"What I'm hearing... is hospitals are recognizing there are limitations to their current system. They went out and bought a system under the promise it can hold up the moon and they are realizing it's not. It's almost the folly of creating an unnatural market," said Lorren Pettit, VP for market research at HIMSS Analytics, in an interview. "We've had the central government come in, under Meaningful Use, and put incentives out there. The provider market, the hospitals, are then scurrying around putting systems in place in order to meet these incentives. That's opposed to a natural market, where an organization puts systems in place because they own a need."
Montefiore Medical Center chose Epic, Mony Weschler, chief strategist at the Bronx, N.Y.-based academic medical center and university hospital, told InformationWeek. Indeed, many healthcare providers -- especially larger organizations -- stick with big-name EHR vendors such as Allscripts, Epic, Cerner, GE Healthcare, and McKesson, executives said.
Although KLAS determined 34% of large hospitals that plan to switch EHRs already know what they'll buy and 44% have a strong favorite, there's still lots of movement among smaller hospitals, clinics, and physician practices, vendor and healthcare executives said. Many are interested in cloud-based solutions as a way to reduce IT and infrastructure costs, while increasing flexibility, agility, and remote access. Large hospitals, too, will adopt cloud-based EHRs, said Daniel Kivatinos, co-founder of drchrono.
"Over the next five years, there's going to be massive change in the way doctors work. It's the early infancy stage of electronic medical records," Kivatinos told InformationWeek. "Even the larger hospitals, they've been buying these $50 million systems that are not on the cloud, and I think there's a huge challenge there where they want to be on the cloud, and EHR, in the long run, is going to be on the cloud. I think doctors are very aware of the cloud being something that makes them switch. They want something that allows employees to access the system from home."
No matter their criteria, many healthcare providers are once again looking for EHRs. They want user-friendly systems that will expand as they grow, support mobile employees, and play well across multiple departments.
Download Healthcare IT In The Obamacare Era, the InformationWeek Healthcare digital issue on changes driven by regulation. Modern technology created the opportunity to restructure the healthcare industry around accountable care organizations, but ACOs also put new demands on IT.
Never Miss a Beat: Get a snapshot of the issues affecting the IT industry straight to your inbox.
You May Also Like
---