Daimler Financial Services CIO Says: Don't Get Comfortable
Daimler Financial Services CIO Says: Don't Get Comfortable
Daimler Financial Services CIO Udo Neumann says you may be successful today, but unless you transform and innovate, that success will be gone.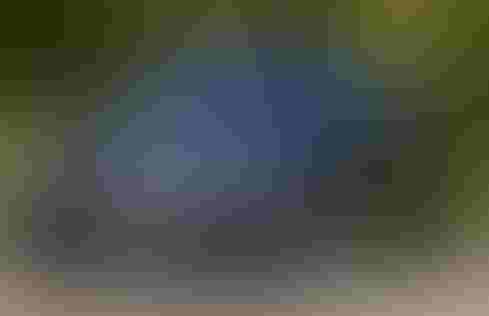 The economy is strong, your IT department is humming along, and you've invested in some value-creating programs. Everything looks good, right?
But here's some advice for 2019. Don't get comfortable. The comfort zone is a danger zone. That's according to Udo Neumann, Global CIO at Daimler Financial Services, the financial services provider of Mercades Benz automaker Daimler AG.
Neumann's organization has taken some risks over the past few years, and he shared a few of them, along with some other tips, with CIOs and other IT professionals at the recent Gartner Symposium event in Orlando, Florida.

Udo Neumann
Take risks. That may be a hard message for sometimes risk-averse IT professionals, but it's a timely one for the current business and IT environment, where markets are disrupted and innovation keeps accelerating at what seems like an exponential pace. Hesitate and you may lose your opportunity. Stop to consider your options for too long and your competitors or a previously unknown startup may sneak in and take your market share.
Neumann said that it is essential for IT organizations to get out of the comfort zone, to take risks, to fail, to learn, and then to pivot. But just because you take risks and fail doesn't mean you don't learn from your lessons.
"But don't make the same mistake three or four times," he said. "That's not what failing means."
Neumann has spent two and a half years as global CIO for Daimler Financial Services, and has worked in other senior IT positions around the world for Daimler companies before that.
A key component for success is people and culture, he said, and at Daimler, he has created the concept of "swarms," virtual global teams that pull from different functions and geographies that come together based on "capabilities and passion," he said.
"We give them a problem and we give them the freedom," Neumann said. The swarm work becomes their full-time job for that period of time. "It's not in the evening from 5 to 7, and it's not as an extra task."
Here's one example -- blockchain. There's so much buzz about this distributed ledger system in the last year, yet organizations don't always know what sort of problems blockchain can solve. That's a perfect place to send a swarm. Neumann said that swarms can analyze the technology to determine what it can do, what use cases make sense, where the technology will work and where it won't work. The swarm created a Blockchain Factory within the company that is working on the right ways to apply blockchain within Daimler Financial Services.
Disrupt yourself
Neumann said another way to take the risks needed to stay ahead is to disrupt yourself. He said the company sent six people to a lab in Southern California and told them to be creative and disrupt the company's business model.
"Why? Because if you don't do it then somebody else may do it," he said. The small team created a small company called AutoGravity that created an app (and a small company) to help consumers shop for cars and car loans.  Today there are 200 people at that office in California, Neumann said.
Artificial intelligence
More recently, Daimler made a strategic investment in a company called Soul Machines, a New Zealand-based firm that is working on the combined use of artificial and emotional intelligence. Daimler and Soul Machines first debuted what they call a digital avatar named Sarah in February, and since then "she" has answered frequently asked customer questions during an internal pilot at one of the company's call centers in the US, according to Daimler. Daimler Financial Services plans to use the technology to continue to "support customers like a personal concierge," the company said in a statement announcing the investment.
Neumann said, "After successfully testing how artificial intelligence helps our employees better service customers, we are now investing in a disruptive technology to further enhance the customer experience."
Neumann believes that CIOs need to define their vision and disrupt their own businesses.
"The success of today will be gone if you don't transform," he said.
Find more coverage of Gartner Symposium and CIO Strategy here:


10 Top Strategic Predictions for 2019
Winning Board Presentations for CIOs
CIO Strategies for AI Business Success
The Digital Transformation Tipping Point is Here
CIO Strategy: Kimberly-Clark's Digital Transformation
Never Miss a Beat: Get a snapshot of the issues affecting the IT industry straight to your inbox.
You May Also Like
---