EHR Adoption A Success, Says ONC Leader
EHR Adoption A Success, Says ONC Leader
Karen DeSalvo, new National Coordinator for Health IT, says improving interoperability standards is the next big challenge.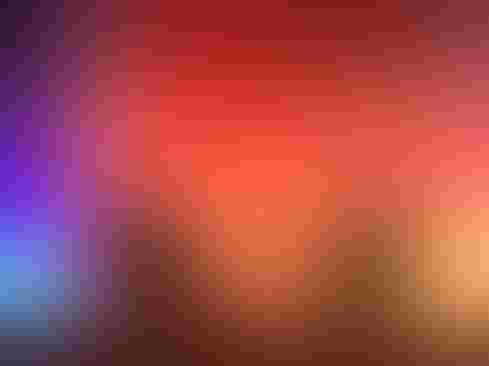 Chas Roades and Dr. Karen DeSalvo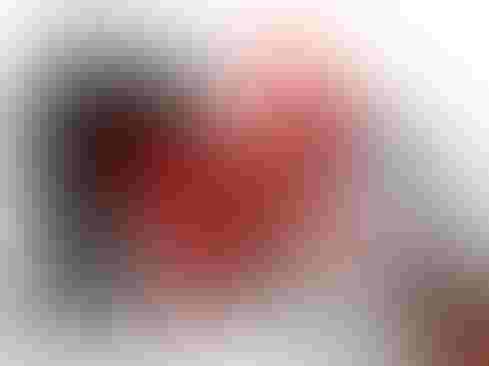 EHR Jobs Boom: 8 Hot Health IT Roles
EHR Jobs Boom: 8 Hot Health IT Roles (Click image for larger view and slideshow.)
The US Department of Health and Human Services will work with the public and private sectors to improve interoperability standards in healthcare, said Dr. Karen DeSalvo, National Coordinator for Health Information Technology, during a keynote question-and-answer session at the Crimson Clinical Advantage Summit 2014 in Orlando, Fla., on Thursday.
The Office of the National Coordinator for Health Information Technology (ONC) "has authority for governance of an interoperable exchange," said DeSalvo, who is four months into her new role at ONC. "It matters so much to me that systems have a way to speak to each other. Incentive or no, this is one of these situations where everyone's asking for it."
[Where Does It Hurt? book excerpt: How My Cousin, President George W. Bush, Almost Killed Athenahealth.]
In response to a question by host Chas Roades, chief research officer at The Advisory Board Co., which sponsored the summit, Dr. DeSalvo gave the industry an "A" for its adoption of Meaningful Use stage 1.
"I would say Meaningful Use stage 1, which is the most mature, has been very successful," she said. "The investment in infrastructure, [electronic health records], has been dramatic. I would give stage 1 an A. It's too soon for the rest. It's incomplete -- but not because the homework is late. You can turn it in any time."
In fact, 93% of hospitals had certified EHR technology in late 2013, according to a new report by ONC. Most hospitals have the functionalities necessary to meet Meaningful Use stage 2 requirements, DeSalvo said, although HHS still needs some provider information.
"It appears the marketplace is ready in many ways. There are some areas where people are having to learn from each other, and we're trying to learn where we can facilitate."
The department is aware of the frustration surrounding isolated pools of data often created as healthcare providers adopt EHRs that don't communicate with each other, said DeSalvo, and HHS is spending a lot of time focusing on this challenge.
"The walled garden is a first step, but without the data following the patient, we're missing the opportunity as a nation of dealing with a major national priority... It's missing a chance for clinicians to really step up and do the kind of care they really want to do."
Interoperability brings with it many complex issues including governance, privacy, security, and authentication, she noted, and these are all topics under consideration -- and under ONC's jurisdiction.
Interoperability will empower providers to improve care through expanded use of analytics that deliver population health, said DeSalvo. Instead of simply treating Johnny's asthma, for example, physicians can get to the root cause of the condition by combining GPS and other data points to determine where and when the symptoms worsen.
"That is the kind of place I want to get us as a community. It means people have to let go a bit. That doctor has to admit he or she is not ultimately responsible for the success of little Johnny's asthma. That's a culture change."
In addition to a cultural shift, this also means a change in payment models, she pointed out. Healthcare already is moving toward value-based, versus fee-based, payments; but insurers, patients, and payers must decide who should foot the bill for health-tracking devices and other new technologies.
"By the way, if we fix little Johnny's asthma and living situation, he's not going to the hospital."
Wearables and ingestibles generate vast amounts of data -- and questions about ownership of this personal information. Privacy is paramount, she said.
"Even aggregated data can be de-aggregated and identified. There are real concerns for individuals. As you move into what you like on Facebook, is that health information? Is that HIPAA?"
With so many questions and so many topics under consideration, DeSalvo recognizes HHS cannot do it alone. The organization wants feedback from industry groups, she said, as it continues its quest to reduce costs and improve healthcare.
Having overseen the rebuilding of New Orleans's healthcare infrastructure and services after Hurricane Katrina's devastation, DeSalvo said little surprises her anymore. The hard work in Louisiana also underscored the importance of teamwork and the ability to meet impossible goals.
Download Healthcare IT in the Obamacare Era, the InformationWeek Healthcare digital issue on the impact of new laws and regulations. Modern technology created the opportunity to restructure the healthcare industry around accountable care organizations, but IT priorities are also being driven by the shift.
Never Miss a Beat: Get a snapshot of the issues affecting the IT industry straight to your inbox.
You May Also Like
---