For Public Schools, Mobility Is A Minefield
For Public Schools, Mobility Is A Minefield
Today's education IT pros, admins, and parents must navigate a rocky road to BYOD responsibility.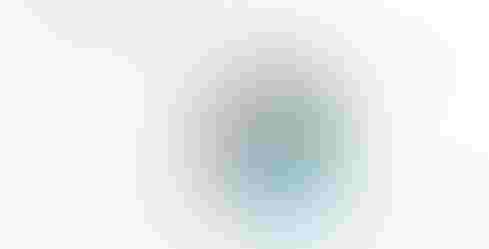 Sixty percent of respondents to our InformationWeek Higher Education IT Priorities Survey are developing their own mobile apps, either in house or with partners.
Remember when back-to-school shopping involved new notebooks, sharpened pencils, and overpriced sneakers? No more. A local school district in Arizona just became the latest to allow students in grades 9 through 12 to bring their own devices into classrooms, joining a growing nationwide trend. In fact, I had the privilege of speaking with IT staffers from schools around the world on this very subject last year. Each attendee had an opinion on the feasibility of adding BYOD in classrooms to an already overburdened and underfunded ecosystem.
My take? They don't begin to anticipate the scale and scope of problems.
I get why high schools are looking at BYOD. With so many colleges requiring tablets, even developing custom apps, it makes sense to ease students into using mobility for schoolwork. Administrators assume that most kids own iOS, Windows, or Android tablets anyway, so why not let them use these devices at school?
And in fact, the reasons EDU CIOs cite to support these programs are valid. BYOD in schools allows students to use the devices they're familiar with, negates the school district furnishing tablets or laptops, and may even cut the cost of furnishing up-to-date physical textbooks. A well-developed mobility program gives students instant access to assignments, classroom lectures, notes, and other material, even on snow days. It allows students to turn in papers electronically, increasing accountability for kids and convenience for teachers while saving paper. And it eliminates the back strain caused by carrying a heavy book for each subject home every night, which as any parent of a high schooler knows, is a real problem.
Sounds great, right? But there are significant downsides. Many companies that launched BYOD programs a few years ago are now running into problems, including privacy questions, legal and compliance issues, wage and hour discrepancies -- the list goes on and on. And these are adults.
[There's no one-size-fits-all BYOD plan. Join an in-depth discussion on mobility in healthcare, retail & education at Interop Las Vegas. Register here.]
I foresee many more potential pitfalls in schools, including:
Financial concerns: Who pays for eBooks and wireless service? What about under-privileged students who can't afford a device, the proper device, or appropriate services? What about multi-student households with only one device? Who pays for devices that are lost, stolen, or broken on school grounds while being used for education?



Privacy concerns: What is being shared by a minor with the school? What about location services, cameras, and so on?



Control: Teachers will need to watch for electronic cheating, chat programs, homework sharing, compromised devices, geo fencing — and school IT staffs will be expected to help.



Mobile access: How is it provided, what's provided, what devices are allowed?



Outliers: Schools need to invest in WiFi access points, power points at every desk, loaner devices, central storage of data, malware detection for mobile, data loss prevention, litigation from parents, law enforcement for stolen devices or stolen data... the list is long and worrisome.
Let's face it, Apple and Microsoft make it seem like tablets are everywhere. But with full-size tablets running in the $400 to $500 range, not to mention monthly data service, that's clearly not the case. (And a quick rant: Why are so many early adopters forcing use of Apple products, which tend to be the most expensive? Granted, one of the biggest influencers of BYOD programs is the apparent ubiquity of iThings. Everyone has one, even Grandma, right? Not even close.)
For education CIOs, here are some areas to think about:
Many tablets are shared among family members, including younger children, which means that they may leverage parental controls. IT must realistically address this — you don't own the hardware, and "remove it all and do it our way" isn't going to fly. And the opposite scenario, of school restrictions interfering with afterschool access, is equally as important.
How will school districts handle a scenario where a student's family isn't able to purchase a personal device? Will your security or platform policies force parents to invest in the newest devices every 12 months, or be forced to update OSes? Parents are often reluctant to buy high-end phones for their children, for the simple reason that kids lose and break things. What happens when it's a $500 tablet? And you thought buying the "right" jeans was expensive.
How will students operate without access to their devices? Maybe a tablet was left at home, or maybe it was lost or broken. What's the plan while it is being repaired or replaced? What happens to data that was on the old one? Will you supply a backup repository? Must each school provide a loaner program? What are the costs associated with such a program? If a child's loaner device is lost/stolen/broken on school grounds, who is responsible for the replacement cost? What happens when the student loses accessories for a loaner device? How are those charges handled?
These costs can be substantial, and districts must spell out eventualities and consequences: How will school districts handle a scenario where a student's family can't afford to replace a school-issued tablet? Is the student barred from graduating? What is the cost to districts to maintain the loaner inventory and infrastructure? Consider IT manpower, technology that inventories and tracks the devices, reimaging technology, power consumption, and WLANs.
Involve legal counsel for issues including: How are stolen devices handled? Now that it is a government-owned device, does that mean that the penalties for stealing are heavier? Does that mean automatic police involvement for felony fraud if a student falsely accuses another student of stealing a device when it was broken by the original student? And with the number of lawyers out there with nothing better to do, civil litigation almost becomes automatic.
Consider your district's demographics. Even if BYOD is voluntary, parents will undoubtedly feel both school and peer pressure to provide devices and access comparable to what most kids have. On a related note, be aware that allowing electronic devices in the classroom gives rise to new forms of bullying that most adults never even considered, from mass IMs to teasing about the device the student has (or doesn't have). What happens when inappropriate (if not illegal) photos are sent via the school's Wi-Fi or a school-owned device? Sharing by teens of themselves or an ex in skimpy (or no) clothing has resulted in sex offender registrations. Would this place potential criminal and civil culpability on the school's shoulders?
My take is that BYOD is coming to high schools, ready or not. However, few school districts have really thought through all the angles. Education IT pros, what's your stance? Are you on top of mobility?
Engage with Oracle president Mark Hurd, NFL CIO Michelle McKenna-Doyle, General Motors CIO Randy Mott, Box founder Aaron Levie, UPMC CIO Dan Drawbaugh, GE Power CIO Jim Fowler, and other leaders of the Digital Business movement at the InformationWeek Conference and Elite 100 Awards Ceremony, to be held in conjunction with Interop in Las Vegas, March 31 to April 1, 2014. See the full agenda here. 
Never Miss a Beat: Get a snapshot of the issues affecting the IT industry straight to your inbox.
You May Also Like
---