Former HHS Exec Launches ACO For Independent Physicians
Former HHS Exec Launches ACO For Independent Physicians
Dr. Farzad Mostashari, former national coordinator for HIT at the US Department of Health and Human Services, founds an ACO to help physician-led practices deliver value-based population health services to patients.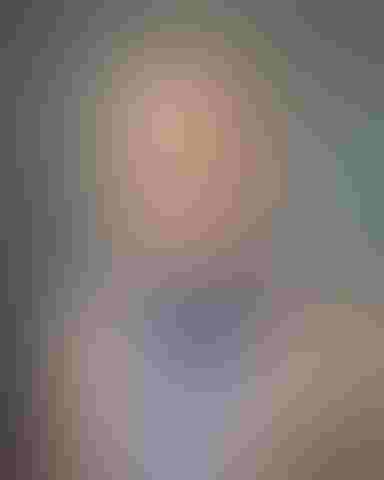 Aledade CEO and founder Dr. Farzad Mostashari<br />has a legacy of HIT expertise.<br />(Source: Aledale)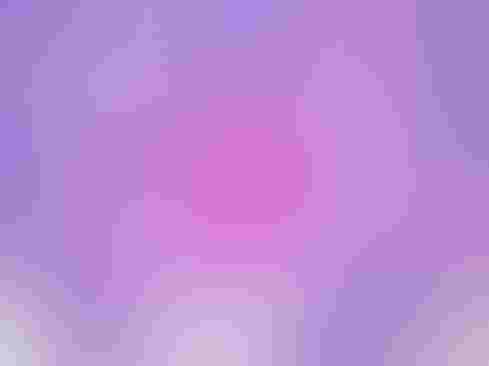 Technology Declares War On Cancer
Technology Declares War On Cancer (Click image for larger view and slideshow.)
On Tuesday, the nation's former coordinator for health IT unveiled Aledade, a company designed to make it simpler and more cost effective for primary-care doctors to join accountable care organizations (ACOs) and deliver population-health and value-based -- not volume-based -- care.
Backed by $4.5 million in venture capital from Venrock, Aledade uses integrated technology to help independent doctor practices understand and enhance patient care, founder and CEO Dr. Farzad Mostashari said in an interview. Previously, Mostashari was the national coordinator for health IT at the US Department of Health and Human Services (HHS), where he was responsible for the nation's $2 billion investment in technology-based health improvements.
When ACOs improve care by reducing costs, they share the financial savings. In Aledade's case, participating physicians will receive 60% of their savings, and the ACO will receive the remaining 40%, Mostashari said. This approach improves individuals' overall health by tracking patients outside healthcare organizations' walls to ensure compliance, ensuring the sickest patients get the care they need, and treating medical problems long before they require an ambulance to the emergency room.
[Has Google Glass found its niche? Read Google Glass Gains Momentum In Healthcare.]
ACO enrollment is increasing as participants hope to mirror the success of early adopters that have seen quality improve and costs drop. In a National Survey of Accountable Care Organizations (NAACOS) study, researchers from the Dartmouth Institute for Health Policy and Clinical Practice found physicians led 51% of ACOs, while another one-third were jointly led by physicians and hospitals. In fact, doctors owned 40% of ACOs, and in 78% of ACOs, physicians made up the majority of the governing board.
Acquiring the technology so vital to an ACO can be expensive, yet outlay doesn't always coincide with satisfaction, another NAACOS study found. On average, it costs an ACO about $2 million to operate the first year. Because funding seldom arrives until an ACO is well into its second year, ACOs often spend about $3.5 million before seeing income, the January 2014 national NAACOS survey found. On a 10-point scale, ACOs had an average satisfaction rate of 6.4, with little statistical difference whether they relied on internal or external IT staff, the report showed.
By dealing with the upfront costs, technology, and related staffing, Aledade wants to remove that cost and risk from the equation, Mostashari said. Its approach equips participants to optimize their electronic health records and move beyond this software into more sophisticated solutions that deliver more data -- and more knowledge -- to providers.
"There's no upfront investment, because a lot of these primary care practices don't have $50,000 or $100,000 lying around. They do need to invest something, though, and that's the investment of their time and commitment," he said. (There is a sliding membership fee of no more than $1,000.) "Right now, the EHRs are capable of so much more. They can be so much more optimized, and that's something we can now afford to help the docs with. There's a lot you can do with EHRs, but there are things that are not part of EHRs, like predictive modeling."
To date, Aledade has signed three-year partnerships with primary care physicians in Delaware, Arkansas, Maryland, and the New York metropolitan area, he said. It hopes to expand beyond this footprint over the next 12 months by replicating and scaling its model.
"Seventy percent of physician-led ACOs did not generate shared savings in the first year, but we're going to be better than that," Mostashari said.
Under its model, Aledade does not require members to rip out and replace their EHRs unless they are outdated and unable to support newer mandates. Instead, the ACO optimizes other vendors' software via its "single integrated chassis," he said.
"We're going to be data and evidence-based. We're going to be very clear-eyed about what we need to do and be very open to experimenting with different things," Mostashari said. "The key to all this is it's got to be the right intervention for the right patient population. There is not going to be one size fits all."
No one disputes the convenience of public cloud services. But when you look forward three or five years, the cost picture for enterprises is murky, even in light of the price war among Google, Amazon, and Rackspace. InformationWeek is conducting a survey on the ROI of public cloud services. This survey will take less than 10 minutes to complete, and you'll be eligible to win a prize. Take the InformationWeek 2014 Cloud ROI Survey today. The survey ends June 27.
Never Miss a Beat: Get a snapshot of the issues affecting the IT industry straight to your inbox.
You May Also Like
---