Healthcare Insurance Regs Must Keep Up With Tech Advances
Healthcare Insurance Regs Must Keep Up With Tech Advances
Antiquated rules could get in the way of improving people's health and lowering their healthcare costs.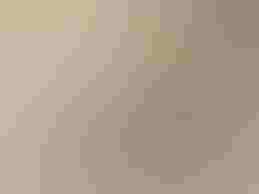 Apple announced a partnership with Humana in late September to let consumers share their Apple HealthKit data with the Humana Vitality app in order to receive financial incentives for healthy behavior, such as discounts on their monthly healthcare premiums. HealthKit is a service that brings together wellness data from different wearable devices and apps, letting consumers track and share their daily steps walked, calories burned, heart rate readings, and other data.
The promise: As adoption of wearables increases and health insurers rely more heavily on biometric data, consumers and industry alike will benefit from better healthcare outcomes and lower costs.
However, this healthcare advance won't happen unless insurance regulations keep up with the technology. Under existing federal law, data from wearables and mobile devices is allowed to influence health insurance prices only if the data meets a predefined set of guidelines that constitute an employee wellness program, with a hard limit of 30% for discounts. Now that insurers have the capacity to integrate this influx of biometric data, policymakers must develop a more modern framework.
[But who owns the data? Read Prescription Database Privacy Case Heads For Legal Showdown.]
Incentivizing healthy behavior isn't new to insurance companies, and some employers already use data from wearable devices such as the Fitbit and Jawbone to offer rewards to active and healthy employees. Moreover, a recent survey of 900 US adults revealed that nearly 60% of them would be more likely to use a fitness-tracking device if it meant the possibility of lower health insurance premiums.
With the proliferation of wearable tech, and now the aggregation of the data these devices generate, insurers could have access to an unprecedented amount of high-quality data they can use to incentivize and monitor healthy behavior, thereby improving health and lowering healthcare costs. Given that 80% of US adults don't get enough exercise, the health insurance market is overdue for this type of disruption.
Beyond immediate consumer benefits, insurers and public sector agencies such as the Centers for Disease Control and Prevention will be able to perform unprecedented macro-level analysis and wellness monitoring as these technologies develop. Personally identifiable information could be stripped from the data to allow for a host of analysis opportunities, including real-time disease tracking to help save lives while protecting privacy. To ensure that data is representative of the entire population, policymakers should promote widespread access to wearables to help ensure that all Americans can take advantage of the related reduction of healthcare costs.
In the insurance world, a demonstrated correlation between certain characteristics and claim costs is known as actuarial justification. Certain behaviors, such as smoking, increase medical costs. Others, such as exercising frequently and eating healthily, reduce the likelihood of needing medical attention. Insurers can do their best with the demographic data they have to guess these behaviors on an approximate basis and price their plans accordingly.
But painting with such broad strokes is less likely to accurately reflect risk cost than individualized measures. In fact, auto insurers have used individual, real-time data for years to set prices more accurately -- a concept known as "usage-based insurance." Most people are familiar with Progressive Insurance's Snapshot, an in-vehicle monitoring device it offers customers that gathers and transmits real-time data about driving activities. By analyzing this data, Progressive rewards good driving behaviors with reduced prices.
Many of these same benefits are possible in health insurance. Regulators and insurers must work together to pilot a system that allows data from wearables to set prices as actuarial models deem fit, without arbitrary limits on how much prices can vary. Large pilot groups would help insurers build models of how to price insurance accurately according to an individual's behavior. Regulators could monitor that same data to prevent discriminatory or unfair price adjustments and structure regulations accordingly. It's critical that they establish a regulatory framework that lets insurers explore the full potential of this new technology and lets consumers reap the benefits.
The owners of electronic health records aren't necessarily the patients. How much control should they have? Get the new Who Owns Patient Data? issue of InformationWeek Healthcare today.
Never Miss a Beat: Get a snapshot of the issues affecting the IT industry straight to your inbox.
You May Also Like
---