Learn To Play Guitar Online
Learn To Play Guitar Online
Online guitar schools like GuitarTricks.com, BerkleeMusic.com, JamPlay.com and GuitarSchool.net want to turn you into the next Jimmy Page. Online music education -- and guitar sites in particular-- are booming behind broadband, the popularity of guitar games such as Guitar Hero and Rock Band, and more than $1 billion in annual guitar sales driven by aging rock fans purchasing the guitars they couldn't afford when they were younger. With such a vibrant market, musicians, entrepreneurs, educators, and publishers are making it easier than ever to learn the guitar online.
Our online guide to rock stardom starts here, as we look at a wide range of pay sites, distance learning programs, and free resources that should get you in fine form with your trusty axe.
Turning Guitar Zeroes Into Guitar Heroes
In 1998, Jon Broderick was an IBM sales rep working on large accounts in California's Bay Area who also played guitar in a band in the evenings. "I wanted to get more technical, and so I just set myself up with a project to make a Web site," says Broderick. "I thought I'd make it about guitar, since I knew about that."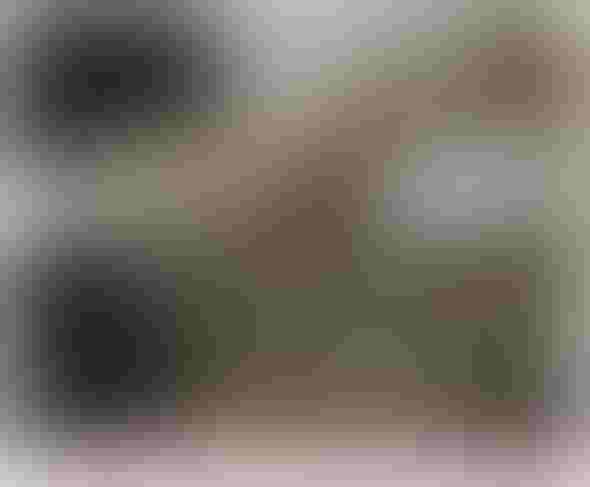 GuitarTricks provides video lessons in streaming and downloadable Flash. (click for image gallery)
Broderick started with guitar tablature (simple guitar notation, or "tab"), making sure that every page also had an accompanying sound file. Ten years later, he's the full-time Web master of GuitarTricks ($14.95 per month), with over 3,800 lessons and an average of 63 new ones added monthly.
You can sort through lessons by style or inspiration (from Chet Atkins to Zakk Wylde), or for specific topics related to scales, chords, techniques, exercises, and theory. The scale of the site can be overwhelming, but starting with a comprehensive Beginner's Guide it's easy to find something fun and challenging at any level.
Some videos have a conversational tone, but most get right down to business with a close-up riff played once in real time and again in slow motion. Image quality varies based on how much lighting the instructor has in his or her living room, but sound quality definitely isn't a problem.
In line with the original vision of the site, just about every lesson includes audio (with Flash and MP3 options) or video (in streaming and downloadable Flash) with A-B repeat and full-screen modes. Joining the site also gives you access to a useful metronome with a "speed drill" mode, a software guitar tuner, and an external video player for downloaded clips.
But no matter how much you practice, it's hard to improve without feedback from others. That's one reason Broderick also started MusicianWar ($5 per month), an online arena for player vs. player performance. Contests are held across several instruments, techniques, and styles.
Each player uploads an MP3 that meets pre-arranged criteria and other site members vote for their favorite on the technical and melodic merits. "If you're a good musician who has a job and who's been playing at night in your bedroom, it's a good motivator to continue to improve and enjoy playing your instrument," says Broderick. The Professional Choice
With over 25,000 students served from over 70 countries, the leading presence in online music education is Berkleemusic.com, part of the world-famous Berklee College of Music. Most students are "working professionals who make either a portion of their income in the music industry or have always dreamed of studying at Berklee," said Debbie Cavalier, dean of continuing education.
Berkleemusic offers a wide range of 12-week courses which can be taken towards accredited college-level certificates that can propel students into career changes and coveted industry jobs ($1,095 per course), or taken non-credit ($895 per course) just for fun.
Because professionals often have other priorities, Berkleemusic provides reasonable accommodations for students who fall behind. "Adult learners have busy lives -- business trips happen, kids get sick -- and often the first thing to go is the thing they want to do," says Cavalier. "We have a very robust approach to retention -- we can either get them back on track or get them into another semester."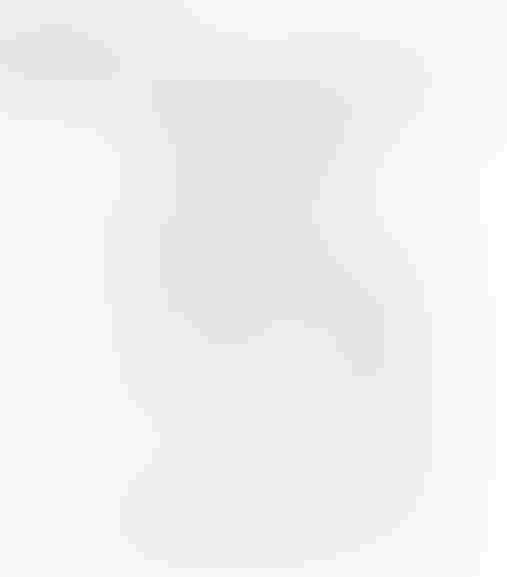 Berkleemusic.com includes Flash-based exercises in Guitar Chords 101 and its other courses. (click for image gallery)
For students with at least one year of playing experience and some basic knowledge of theory, Guitar Scales 101 and Guitar Chords 101 are the two recommended starting points. Guitar Chords is also a prerequisite for Jazz Guitar and Rhythm and Groove Guitar. Other courses include workshops in Blues, Classic Rock, and Getting Your Guitar Sound, which focuses more on the gear and effects than the guitar itself. The college-level courses require a daily commitment of one or two hours per day.
Each week, a new lesson is posted to the class intranet containing video segments, interactive Flash components, descriptive text and graphics, PDF scores, and MP3 downloads. Because you can't race ahead, you're encouraged to spend your time honing the current lesson. And if it goes too fast, you have full access to the course materials for an entire year.
The Guitar 101 lessons include about 5 to 10 minutes of video per week. "Since we're serving a global audience, we have to be very mindful of connection limitations that people have all over the world," explains Cavalier. "We always build to the lowest common denominator, so that we ensure that everyone can have the optimal experience."
The lessons also include "Great Performance Examples," with licensed excerpts and sheet music from artists including (in Guitar Chords 101) AC/DC, the Beatles, James Brown, and Miles Davis.
Students use Audacity (free download) or other audio software to record their own performances over a backing track and then post the resulting files to the class intranet for review by a faculty member. The faculty and peer review makes for a powerful motivator otherwise absent in self-study from DVDs and books. Weekly text chats also add "face time" with the instructor, and that capability will soon be upgraded to audio/video chats with a whiteboard, according to Cavalier. For The All-Around Musician
If that sounds too easy for you, the U.S. School of Commercial Music (programs starting at $7,500) offers distance learning courses for serious students and working musicians ready to spend at least three hours per day on a complete musical education.
"We require a student to play all four rhythm section instruments -- guitar, piano, bass, and drums," says John Amaral, director of USSCM and a former Berklee instructor. "I'm more interested in turning out a musician than just a guitar player."
Each "microsemester," USSCM sends out a package of recordings, workbooks, and software (optional) equivalent to a semester's worth of college-level material, to be completed by a student within one to three months.
Students steadily record assignments as MP3s for the instructors to review. "We listen to it immediately, and within minutes or hours, send back a response," says Amaral. "This gives a better take on learning than waiting for the next week's lesson, or asking questions in a classroom once a week."
Looking Good, Playing Well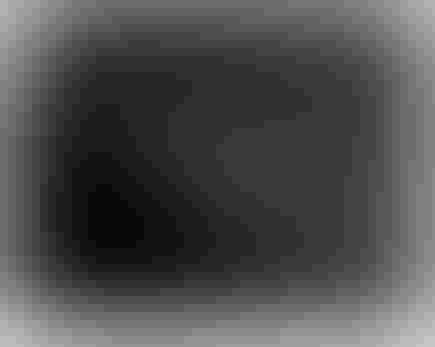 GuitarSchool.net's iPerform 3D technology gives a behind-the-fretboard view of the lesson. (click for image gallery)
An attractive user interface goes a long way, so you may like the looks of these.
JamPlay
JamPlay.com ($19.95 per month, $49.95 for three months, $119.95 per year) has a growing library of over 110 hours of high-definition instructional video, plus an active message board and chat room. You can also create a personalized chord library and play along with any of 28 backing tracks.
Although you can hop around as you please, the suggested JamPlay approach is to pick an instructor and stick with him through an entire series of videos. "Phase 1" for beginners offers a choice among several instructors teaching the basics -- from buying a guitar and changing strings to playing chords and reading tab. "Phase 2" mixes popular tunes with basic theory within a specific genre, including classic rock, bluegrass, fingerstyle, jazz, Hawaiian slack key, and metal. Finally, "Phase 3" consists exclusively of about 75 songs -- mostly rock and metal, plus a few Christmas songs.
The videos are filmed in large format, often with multiple cameras. The length of the videos also creates a sense of connection with the instructors, who are given the space to walk slowly through each detail of a song. The lesson interface includes supplemental charts, tab, and chord diagrams, plus a comment area where the instructor answers any questions you may have. You can also submit a question to be answered by one of the instructors in a video Q&A segment.
GuitarSchool
iPerform3D from GuitarSchool.net ($19.95 per month, $199.95 per year) uses motion-capture technology to track the precise movements of its guitar instructors' fingers. This is the same technology used to make realistic-looking sports games. Instead of being limited to the camera-eye view, you can zoom in close and even rotate behind a phantom fretboard for a total picture. The interface also allows you to slow the action for playing along at your pace, and to loop segments for easy repetition. The "Lick Lesson Library" includes rock, funk, blues, acoustic, and fingerstyle, in lead and rhythm.
WorkshopLive
WorkshopLive.com ($29.95 per month, $59.95 for three months, $199.95 per year), from the organizers of rock-and-roll summer camps National Guitar Workshop for adults and DayJams for kids, features over 2,000 lessons -- mostly guitar, with bass and keyboard as well. Each lesson consists of several three- to five-minute videos, with accompanying exercises, notation, and tab. Many popular songs are also included. The site uses an intuitive Adobe Shockwave player interface to deliver a smooth experience mixing video and notation.
Private Lessons, Anyone?
PrivateLessons
PrivateLessons.com has a directory of music instructors near you. Enter your city or area code for a list.
LearnLicks
LearnLicks.com works like YouTube for guitar lessons. Instructors can upload short videos as a free sample of what you can learn if you studied with that person one-on-one, either via webcam or in person. Incidentally, YouTube also has plenty of guitar lessons, although quality is harder to find unless you know exactly who you're looking for.
ISMFA
Would you rather outsource your instruction? The International School of Music and Fine Arts, Prague uses Skype with video to teach music lessons in guitar and other instruments from "the city of Mozart and Dvorak." Lessons start at 10 Euros per 30-minute individual class, purchased in a package of three lessons via bank transfer.
Cover Me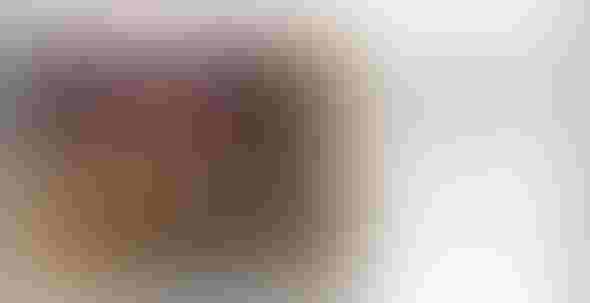 Jorma Kaukonen, founder of The Jefferson Airplane and Hot Tuna, teaches students to play his tunes at BreakDownWay.com. (click for image gallery)
Some artists inspire imitation, while others invite it.
StevieSnacks
StevieSnacks.com is devoted to teaching the blues stylings of the late, great Stevie Ray Vaughan. Currently with 38 lessons at beginner, intermediate, and advanced levels, samples are free; added details, tab, and high-definition video cost $2 to $5 per lesson.
BreakDownWay
Jorma Kaukonen, founder of The Jefferson Airplane and Hot Tuna, is the guiding presence for the Fur Peace Ranch guitar camp and for BreakDownWay.com ($29.99 per month), an online video site where Jorma and friends teach you how to play their songs. Break Down Way doesn't provide sheet music or tab, suggesting that "it will indeed serve to make one a more prolific musician if forced to develop the ear." As you follow along you have to rely on Twister-style instructions ("play the 4th fret on the 3rd string, a B") in the video player as you watch and listen to Jorma in action.
Backstage Pass to Free Stuff
Don't want to pay? Here are some other places to go for free resources.
Given the abundance -- and popularity -- of guitar suites, this is by no means an exhaustive list. Make sure to add your suggestions in the comments.
Never Miss a Beat: Get a snapshot of the issues affecting the IT industry straight to your inbox.
You May Also Like
---