Microsoft's Influence Fading Fast: Gartner
Microsoft's Influence Fading Fast: Gartner
Given an exploding universe of tablets and smartphones, Microsoft faces an entirely new competitive situation. Windows 8's "schizophrenic" user experience hasn't helped, Gartner analyst says.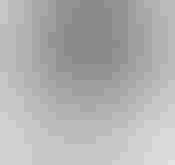 Microsoft Surface Pro: Is It Right For You?
Microsoft Surface Pro: Is It Right For You?(click image for larger view and for slideshow)
According to Gartner, the PC market's historic 2012 decline wasn't just bad timing; it was the start of an avalanche. According to the research firm's newest predictions, published Thursday, PCs will continue to bleed consumer market share over the next five years, weakened by an exploding tablet field that could add six new devices for every laptop or desktop the PC industry loses.
PCs aren't dead yet. The machines will remain fixtures in the workplace, and Gartner expects more than 270 million units to be shipped in 2017 -- a steep 20.4% decline from 2012's disappointing 341 million, but a huge number nonetheless. Even so, the projections portend a major realignment to the tech world's pecking order, with one company particularly primed to lose ground: Microsoft.
Microsoft's vulnerability is simple. The company's empire is based partly on the fact that nine out of every 10 computers in the world run some version of Windows. If people start using other devices for tasks that used to fall to PCs, Windows will cease to be a dominant OS outside the workplace. Microsoft hasn't yet shown that it can contend in the new, mobility-oriented bring-your-own-device (BYOD) market, and with iOS and Android already entrenched and alternatives such as Chromebooks entering the field, Redmond could face a marketplace in which it is a player but not a global superpower.
Gartner's prognostications align in many ways with an IDC report issued late last month that forecasts tablets will soon surpass PCs in total sales. That said, IDC was as of early March still predicting that PCs would return to modest growth by 2014. Gartner's harsher prediction could therefore be taken with some skepticism -- but given that PC outlooks have grown progressively worse over the last six months, it's difficult to dismiss the latest projections.
[ What do we know so far about Microsoft's upcoming Windows update? Read Windows Blue: What We Know. ]
Some industry watchers had initially interpreted 2012's faltering PC sales as a byproduct of unfavorable economic conditions. Those conditions were supposed to improve once Windows 8 hit the market and once consumers began buying new computers for the holidays. When neither Microsoft's new OS nor the holidays managed to reverse the PC's downward trajectory, analysts began viewing the industry's recovery prospects with increasing pessimism. Sagging PC popularity, in other words, has come to be seen less as an economic condition and more as a shift in user preferences.
In an interview, Gartner research VP Carolina Milanesi said that PCs have suffered from the popularity of cheap, small tablets, which she said satisfy most users' primary computing needs, such as Web browsing, social media interactions and reading the news and other content. She predicted that as traditional PCs become relegated primarily to work-related tasks, many will view the machines as less and less a part of their daily lives. Such consumers, Milanesi said, will feel decreasing pressure to regularly upgrade PCs, opting instead to replace tablets and smartphones while allowing desktops and laptops to grow long in tooth.
With more devices vying for attention, Microsoft thus finds itself in an entirely new situation. "In the good old days, if you walked into a store to get a PC, guess what -- you were going to get a Microsoft device 90% of the time. There wasn't a conscious choice," Milanesi noted. Now, she says, customers will be greeted not only by Windows offerings but also by Chromebooks, Android and iOS tablets, OS X PCs and more. Windows isn't the default option it once was. Microsoft is clearly aware of these trends, at least some of which were foreseeable. Enterprise sales of Windows 8 were always going to be soft, not only because companies are still recouping Windows 7 migration costs but also because Windows 8 is most valuable when coupled with new, touch-enabled hardware, something in which cash-strapped IT departments are not currently prepared to invest. Microsoft has therefore looked to consumers to carry Windows 8 into their homes and, via BYOD programs, into the enterprise.
Milanesi emphasized there is a difference between Microsoft recognizing trends and Microsoft correctly responding to them. She suggested the company "needs to relax its obsession with the enterprise." Even though Microsoft has endeavored to court consumers with Windows 8, she said the OS's attempt to shoehorn a traditional desktop experience into a touch-oriented package has created a "schizophrenic" user experience.
According to Milanesi, the IT managers with whom Gartner works would actually be happy if all their crucial apps and programs were available within the tablet-oriented Live Tile interface. Windows 8 instead forces users to jump between the new UI and the traditional desktop interface, an experience many users have criticized as disjointed and counterintuitive.
Rather than offering a compromised solution for both consumers and workers, Milanesi said, Microsoft should focus on the former group. "If they get the consumer, they will eventually get the enterprise."
She said that recent Windows Blue rumors suggest Microsoft is making progress. An alleged push toward cheap 8-inch Windows 8 tablets, for example, will help. And she believes Windows RT, which has been close to stillborn so far, can carve out a role as long as device prices drop.
But Microsoft still faces obstacles, because it is playing from behind in the consumer market. Thanks in part to Microsoft's slow start, Gartner projects that by 2017, Android's claim over personal devices will far outpace the Windows share. What's more, the firm believes Apple's software will end up running on about as many machines as Microsoft's, leaving Microsoft, at best, one of three major OSes in the mix.
"It becomes obvious Microsoft has a problem," Milanesi said.
Microsoft can slow its losses by providing richer consumer experiences, a process the company is already pursuing with efforts to increase its number of apps, said Milanesi. Even so, the road is littered with obstacles.
"People say if all the legacy apps were Live Tiles, it would be fine," Milanesi said. "But how long before SAP and Oracle would develop for something different than traditional Microsoft platforms?"
Attend Interop Las Vegas May 6-10 and learn the emerging trends in information risk management and security. Use Priority Code MPIWK by March 22 to save an additional $200 off the early bird discount on All Access and Conference Passes. Join us in Las Vegas for access to 125+ workshops and conference classes, 300+ exhibiting companies, and the latest technology. Register today!
Never Miss a Beat: Get a snapshot of the issues affecting the IT industry straight to your inbox.
You May Also Like
---